Kenyan International Timothy Mmasi was named Wild Dogs Player of the Tournament in the Rugby Town 7s played at Infinity Park in Glendale over the weekend.
Mmasi is currently with the American side Old Blue Rugby and was included in the invitational side which also had Kenyan speedsters Collins Shikoli and Alvin Marube.
Mmasi voted by teammates
After the tournament, where Wilddogs from the United Kingdom won the bowl, the team voted for Mmasi as their best player in the tournament.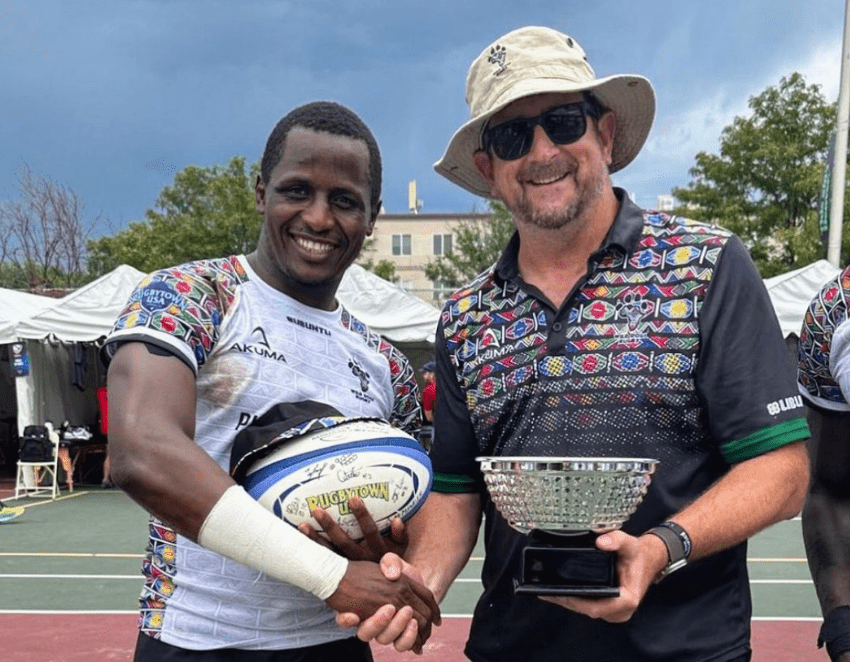 "So many HUGE performances from the Pack over the weekend at Rugby Town but one individual who got our votes for the 'Player of the Tournament' is Timothy Mmasi," the team announced.
"The Kenyan International, on debut for the Dogs put in hit after hit, made countless metres, created loads of opportunities and even dotted down a few meat pies himself. Congrats Moti," the club added.
Rugby Town 7s
Rugby Town 7s started in 2012 between rugby programs in the US Armed Forces at Infinity Park in Glendale, CO.
Year after year, the number of participants grew and soon after, teams from around the world travel to Glendale, CO to compete in one of the arguably best 7s rugby tournaments in the world.
USA U23 beat NAV Sevens 17-12 to secure the title of Cup Champion and the $10,000 purse.