Nondies secured their spot in the Tisap 7s final by upsetting defending champions Menengai Oilers at Eldoret Sport Club.
This surprising 10-7 victory also meant that the Oilers surrendered their chances of retaining the overall title for this season.
Tisap 7s final pairings
The Rangers, making a rare appearance in the final, will face Strathmore Leos' on Sunday evening.
In the opening minutes, Nondies had possession of the ball, but an errant pass took an unexpected bounce, allowing Clinton Odhiambo to seize the opportunity and score the opening try.
The Oilers found themselves down to five players after receiving consecutive yellow cards, and Nondies capitalized on this advantage to score in the left corner.
Despite their numerical disadvantage, the Oilers managed to avoid conceding another try.
In the second half, Nondies capitalized on a kick to score a try, taking a 10-7 lead, which they held onto for the victory.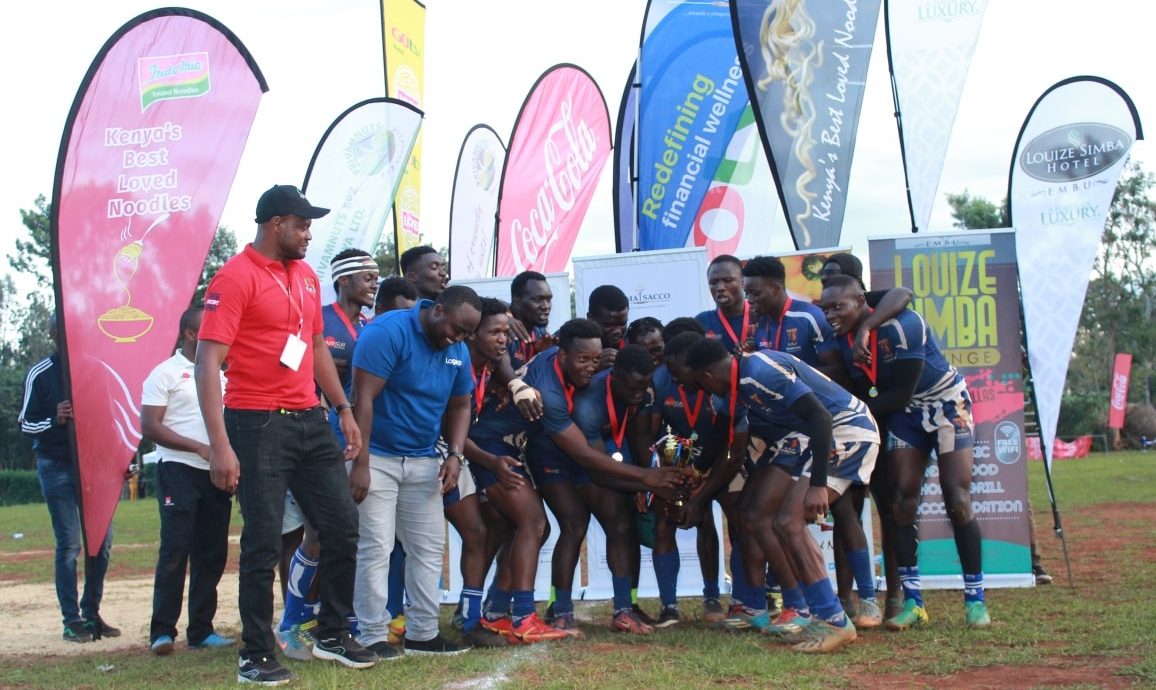 In second semifinal match, Strathmore Leos secured edged Mwamba 8-5 to reach the second consecutive final this season
Leos had a first-half lead with a try by Collins Maina, as he landed the ball in the left corner for a 5-0 advantage.
They maintained their slim lead until late in the second half when they scored again through Greg Otieno scored at the same spot, levelling the score at 5-5.
The students managed to secure a late penalty, and Arnold Muita chose to kick for three points, giving his team a narrow lead. They won a match after Mwamba's last attempt was thwarted with a forward pass.
In the fifth-place semifinals, Kabras RFC and KCB Rugby are set to compete for the top positions in the standings. Kabras defeated Blak Blad 38-12, while KCB overcame Kisumu RFC with a score of 29-7.
The ninth-place final will feature Kenya Harlequin against Nakuru FC, while Homeboyz will face off against UoE Trojans
Tisap 7s day two
Challenge Trophy
Homeboyz 0-10 MMUST
Nakuru 21-14 Daystar
Monks 17-0 Mombasa
Kenya Harlequin 45-0 UoE Trojans
Cup quarters
KCB Rugby 5-10 Menengai Oilers
Nondies 10-7 Kisumu
Strathmore Leos 26-0 Blak Blad
Kabras RFC 5-19 Mwamba
13th place semis
Homeboyz 14-10 Daystar Falcons
Mombasa 10-15 UoE Trojans
Challenge Semis
MMUST 19-24 Nakuru
Monks 7-26 Kenya Harlequins
Fifth place semis
KCB 29-7 Kisumu
Blak blad 12-38 Kabras
Semis
Menengai Oilers 7-10 Nondies
Strathmore Leos 8-5 Mwamba
13th place
Homeboyz vs UoE Trojans
Ninth place
Nakuru RFC vs Kenya Harlequin
Fifth place
KCB Rugby vs Kabras RFC
Third place
Menengai Oilers vs Mwamba
Final
Nondies vs Strathmore Leos