National 7s Circuit log leaders Kabras RFC and second-placed KCB Rugby have been knocked out of the Tisap 7s at Eldoret Sports Club.
Unbeaten Nondies, Menengai Oilers Strathmore Leos and Mwamba will be the teams heading to Tisap 7s cup semis. Nondies and Mwamba are playing the semis for the first time this season.
Tisap 7s semis
Menengai Oilers will take on a revamped Nondies side in the first cup semis as Strathmore square it out with Mwamba.
Upsets dominated in the cup quarters as favourites KCB and Kabras were bundled out of cup contention. Oilers defeated KCB 10-5 as Mwamba shocked Kabras Sugar with a 19-5 win over them.
On-form Nondies edged Kisumu 10-7 whereas Strathmore were too good for Blak Blad as they handed the Kenyatta University outfit a 26-0 drubbing.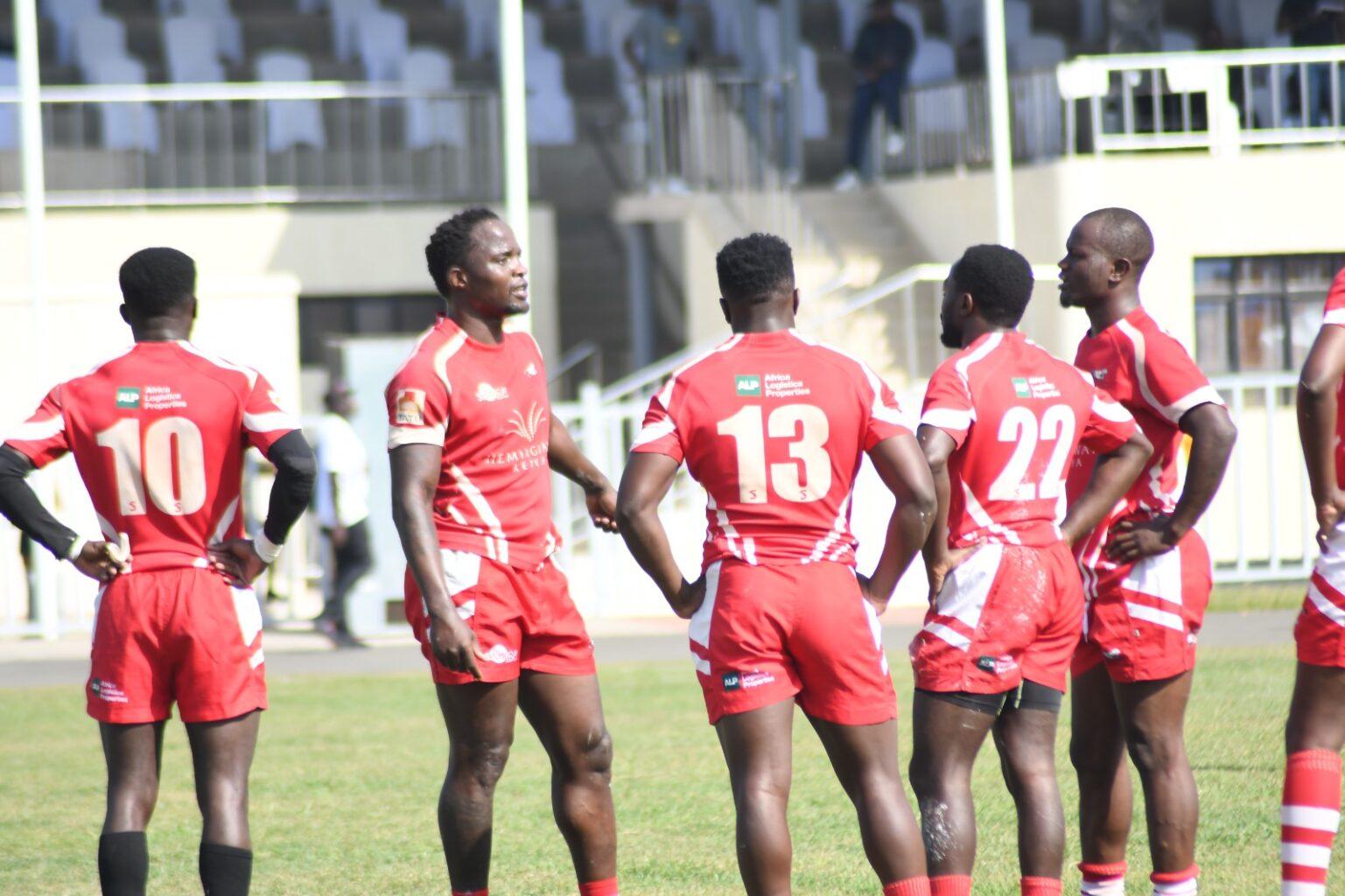 In fifth place semis, KCB Rugby will play Kisumu before Blak Blad take on log leaders Kabras in the second fifth place semi.
In challenge semis, MMUST will take on Nakuru RFC as Monks tackle Kenya Harlequins. In 13th place semis, Homeboyz will battle it out with Daystar Falcons whereas Mombasa will be taking on UoE Trojans.
Earlier on, MMUST defeated Homeboyz 10-0 to book a place in the challenge trophy semis. Nakuru RFC also won 21-14 against Daystar Falcons.
Kenya Harlequin drubbed UoE Trojans 45-0 as Catholic Monks ran in three tries to overcome struggling Mombasa 17-0.
Homeboyz, Daystar, Mombasa RFC and UoE Trojans have all been relegated to Kabeberi's division II and will be hoping to land invites from the host team, Mwamba RFC, for a Division I appearance next weekend.
Tisap 7s day two
Challenge Trophy
Homeboyz 0-10 MMUST
Nakuru 21-14 Daystar
Monks 17-0 Mombasa
Kenya Harlequin 45-0 UoE Trojans
Cup quarters
KCB Rugby 5-10 Menengai Oilers
Nondies 10-7 Kisumu
Strathmore Leos 26-0 Blak Blad
Kabras RFC 5-19 Mwamba
13th place semis
Homeboyz vs Daystar Falcons
Mombasa vs UoE Trojans
Challenge Semis
MMUST vs Nakuru
Monks vs Kenya Harlequins
Fifth place semis
KCB vs Kisumu
Blak blad vs Kabras
Semis
Menengai Oilers vs Nondies
Strathmore Leos vs Mwamba