Koyonzo and Vihiga High School will face off once again in the Federation of East Africa Secondary School Sports Association- FEASSSA 7s final in the games being played in Huye, Rwanda.
It will be the third consecutive meeting for these two who have battled in the Western Region final as well as the National Schools final where Koyonzo emerged top.
FEASSSA 7s finalists pathway
Koyonzo maintained their unbeaten run this year after defeating Jinja SS 17-5. In the win, Brandon Mulefu landed two tries while Jackson Siketa who has impressed in the tournament with his scoring form landed a try. Eric Simiyu added one conversion.
Vihiga also continued with their impressive scoring form by beating Kitondo 35-5 to reach another final this season.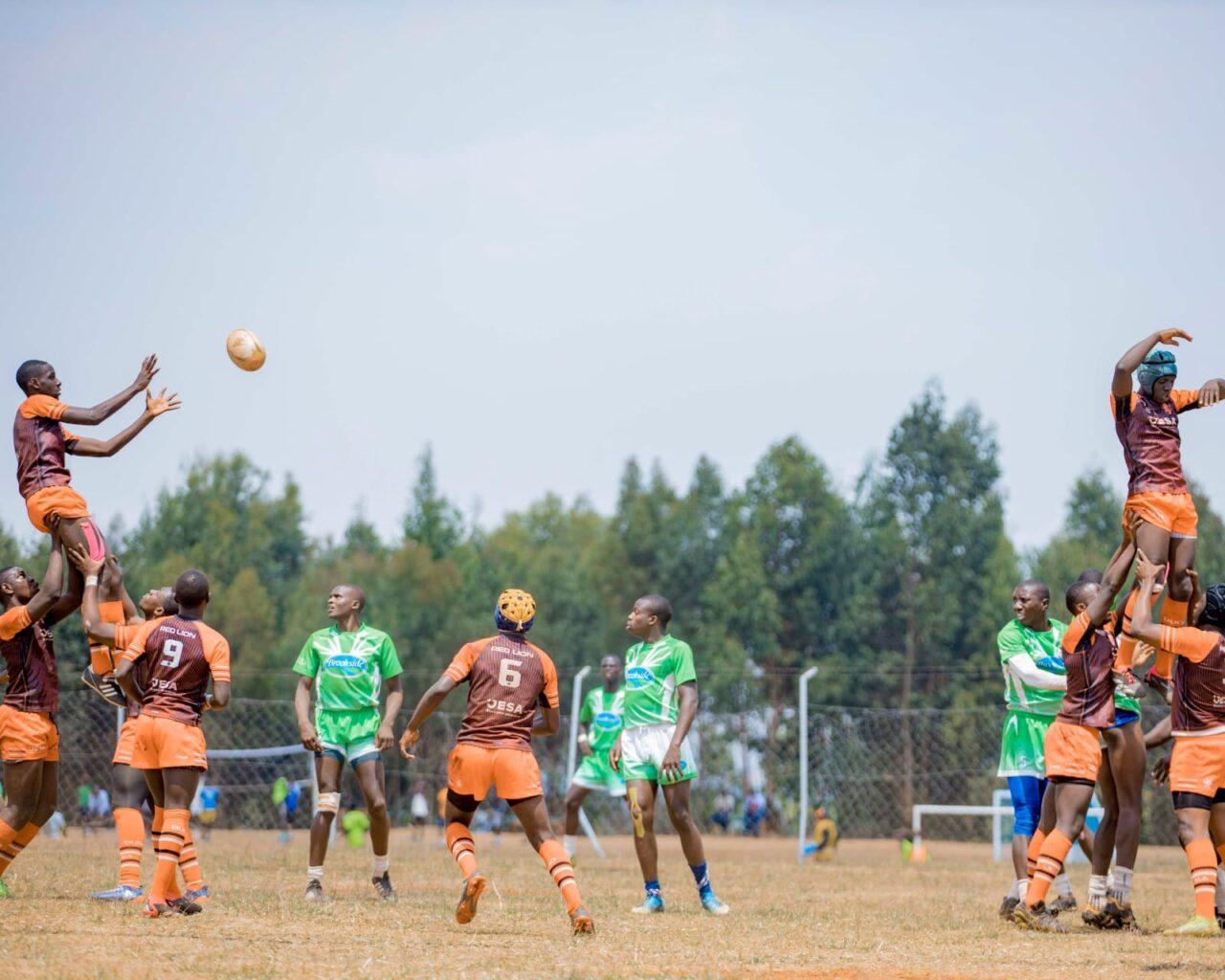 In the 15s version, Kenyan Champions Butula High School suffered an 18-12 loss to St Mary's Kisubi putting a dent in their title hopes.
All Saints picked a 10-0 win over Kings College in the competition being played on a round-robin basis.
FEASSSA 7s and 15s results
15s
1.St Marys Kisubi(Ug) 18-12 Butula(k)
2.All Saints(k) 10-00 Kings College(Ug)
7s
.Makerere(Ug) 14-21 GS Gitisi(Rw)
7th AND 8th place
London College(Ug) 38-05 Gitisi(Rw)
5th AND 6th place
Kiira(Ug) 05-26 St Mary's Yala(k)
Semi-Final
1.Koyonzo(k) 17-07 Jinja SS(Ug)
2.Vihiga(k) 35-05 Kitondo(k)