Vihiga Boys, Kitondo Boys and Koyonzo Boys have secured spots in the Semi-finals of the Federation of East Africa Secondary School Sports Association (FEASSSA) in Rwanda.
Vihiga Boys High School secured their spot after topping their pool with four straight wins to book their counterparts Kitondo Boys High School who were second in their pool in the first semi-final.\
Koyonzo vs Jinja
Koyonzo Boys High School will play Jinja Secondary School from Uganda after leading their pool with three straight wins.
In the 15s fixture, the round-robin fixture of play is observed with the winner taking it all.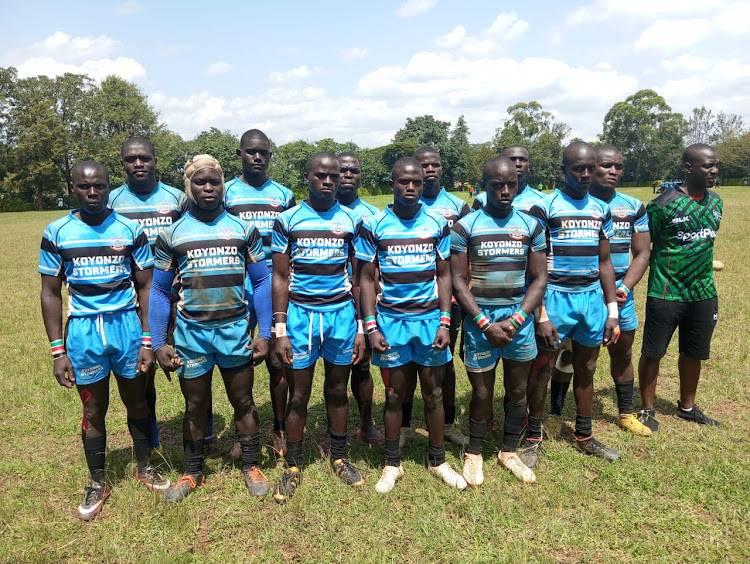 Butula Boys High School are leading the table with 11 points after playing three games and winning two, they maintained their dominance after a 39-11 win against their counterparts the All Saints.
St. Anthony's Kitale are still in the race as they hold the third position in the table after winning a single game out of the three matches played.
FEASSSA 7s and 15s results
Day one
Sunday 20th August, 2023.
Rugby 15's
Kings college 7-13 St Mary's kisubi
St Anthony 12-10 Butula
Rugby 7's
Vihiga 35-0 St Mary's Yala
Koyonzo 38-0 Kitondo
Kiira 19-0 London college
Jinja SS 42-0 Makerere
Vihiga 26-0 GITISI TSS
Day Two
7s
1. Jinja SS (Ug)21-17 St Marys Yala(Ke)
2.Vihiga(Ke) 27-0 Makerere(Ug)
3.Koyonzo(Ke) 34-0 London College
4.Kiira(Ug) 26-28 Kitondo (Ke)
5.Jinja SS(Ug) 33-7 GS Gitisi(Rw)
15s
Butula(Ke) 27-6 Kings College(Ug
All Saints(Ke)19-16 St Anthony (Ke
Day Three
15s
1.St Anthony(Ke) 07-12 St Mary's Kisubi(Ug)
2.Butula(Ke) 39-11 All Saints(Ke)
7s
1.St Mary's Yala(Ke) 37-0 Makerere(Ug)
2.Vihiga(Ke) 19-10 Jinja SS(Ug)
3.Koyonzo 34-10 Kiira (Ug)
4.Kitondo(Ke) 19-12 London College (Ug)
St Marys Yala(Ke) 21-14 GS Gitisi (Rw)