Kabras RFC and KCB Rugby had a perfect run on day one of the Christie 7s after picking three straights at RFUEA Grounds.
Blak Blad on the other qualified for the quarters after topping Pool C while Menengai Oilers topped their Pool following two wins and one draw.
Kabras RFC run Christie 7s
The Sugarmen had received Jone Kubu's boost after he returned from suspension having accumulated two yellow cards last weekend. Kubu scored the opener at the left corner for a 5-0 lead.
He was however sent to the bin following a yellow card and Kabras had to finish the half with one man less. Despite the disadvantage, they denied Nakuru a chance on the scoresheet.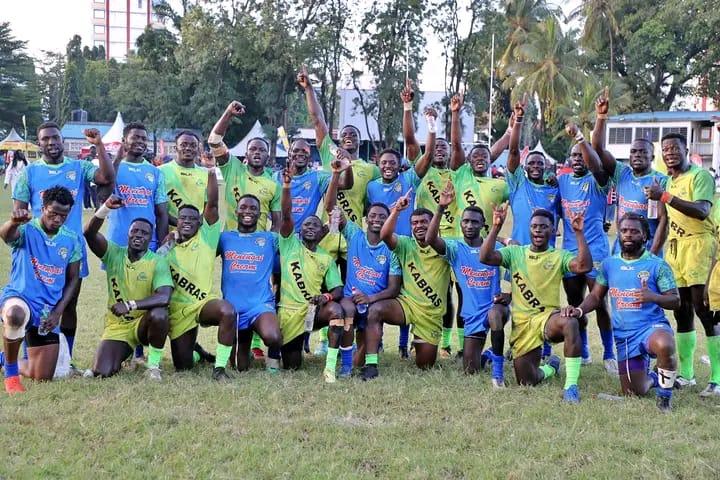 In the second half, Javan Otieno managed to break Kabras defence for a try that leveled the scores. Gilbert Ochieng then raced on for the second try that saw Kabras trail.
Kabras fought back to level matters through William Muhanji and would win the match following a beautiful cross kick by Barry Robinson to find unmarked Alfred Orege for a try that Kubu failed to converted.
The win sees Kabras finish top with nine points this being the third time this season that they have topped the pool. They are now on a 15-match winning streak this season.
MMUST finished third in their pool after staging a back comeback to beat Impala RFC 24-14.
Quins sneak through
Kenya Harlequin had a tough task against Homeboyz but fought on to win 19-14.
The Deejays led first through Brian Mutua for a 7-0 after a blistering run. Tony Khadambi hustled his way through the Homeboyz to score at the centre for a 7-7.
Mutua restored Homeboyz lead with another try that was converted for a 14-7 lead. Quins had to dig deep for a try from Lucky Dewald and sneaked into the quarters following a left corner try by Arnold Onzere.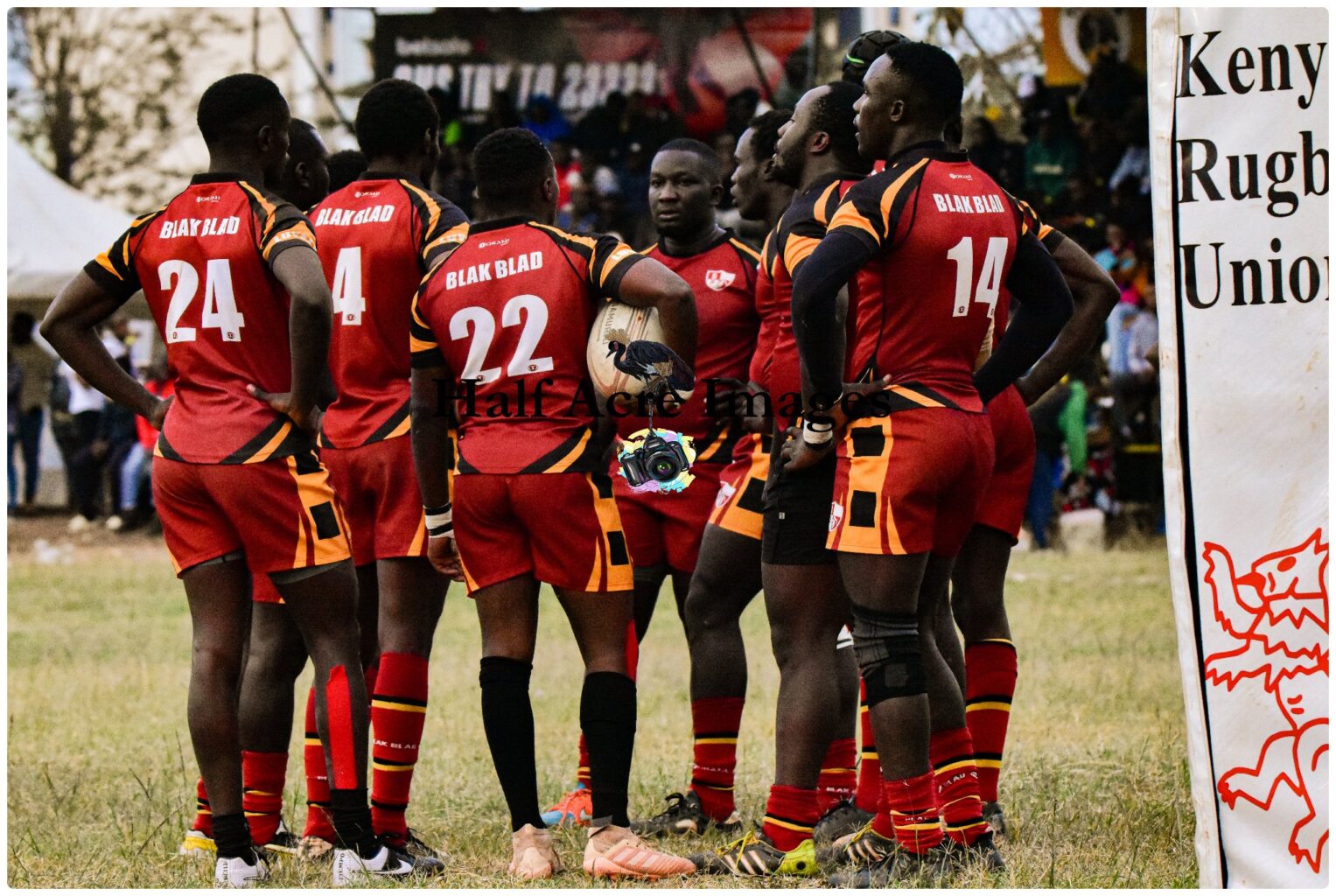 With the win and seven points, Quins join Blak Blad who topped pool B with seven points. Daystar Falcons also finished day one with seven points but their hopes of playing in the quarters were dealt a blow after a 24-7 loss to Blak Blad.
In Pool C, KCB finished top with maximum points after extending their fine run against Strathmore Leos with a convincing 40-0. Strathmore qualify as runners-up.
The Bankers led through Austin SIkutwa before captain Vincent Onyala scored at the corner for a 12-0. Just before the break, Sikutwa burst through Leo's defence for a centre post try.
In the second half, Samuel Asati, Onyala and Elphas Adunga landed more tries for the huge win.
Mwamba and Menengai Oilers proceeded to the last eight in Pool D. Oilers staged a comeback to bring the scores to 12-10 before the hooter.
Oilers retained possession from kickoff and won two penalties and scored at the right corner before converting for an 18-12.
Nondies whipped Sigalagala 41-7 in their final match in pool D to move to six points and finished third
Christies 7s results
1 0800 Nakuru 21-5 Impala
2 0820 Kabras Sugar 24-12 Masinde Muliro
3 0840 Homeboyz 19-24 Blak Blad
4 0900 Kenya Harlequin 12-15 Daystar Falcons
5 0920 Strathmore Leos 31-0 Kisumu
6 0940 KCB 26-7 Catholic Monks
7 1000 Mwamba 27-14 Sigalagala
8 1020 Menengai Oilers 7-7 Nondescripts
WOMEN'S COMPETITION
9 1120 Nakuru 19-14 Masinde Muliro
10 1140 Kabras Sugar 59-0 Impala
11 1200 Homeboyz 19-21 Daystar Falcons
12 1220 Kenya Harlequin 21-14 Blak Blad
13 1240 Strathmore Leos 10-0 Catholic Monks
14 1300 KCB 17-10 Kisumu
15 1320 Mwamba 26-7 Nondescripts
16 1340 Menengai Oilers 47-0 Sigalagala
WOMEN'S COMPETITION
17 1440 Masinde Muliro 24-14 Impala
18 1500 Daystar Falcons 7-24 Blak Blad
19 1520 Catholic Monks 10-5 Kisumu
20 1540 Nondescripts 41-7 Sigalagala
21 1600 Kabras Sugar 15-10 Nakuru
22 1620 Kenya Harlequin 19-14 Homeboyz
23 1640 KCB 40-0 Strathmore Leos
24 1700 Menengai Oilers 18-12 Mwamba