The Prinsloo 7s semis-final pairing have been confirmed following the conclusion of the quarterfinal matches played on Sunday.
Kabras RFC are scheduled to face KCB in the repeat of the Dala 7s final in the first Cup semi-final. In the second semi-final, defending Champions Menengai Oilers are scheduled to play Kenya Harlequin.
Kabras, KCB in Prinsloo 7s semis
Kabras stormed into the semis after beating hosts Nakuru RFC 22-5. Kenya 7s forward Kevin Wekesa fed Alfred Orege for the opening try before Jone Kubu doubled the lead with an unconverted try for a 10-0 lead.
Hosts Nakuru RFC pulled back through Paul Lusesi try. Kabras would stretch the lead following Willam Muhanji's try and it was converted for a 17-5 lead.
Kabras later grabbed the final try but Kubu missed the conversion. Kabras will be playing in the semis for the third time in a row this season.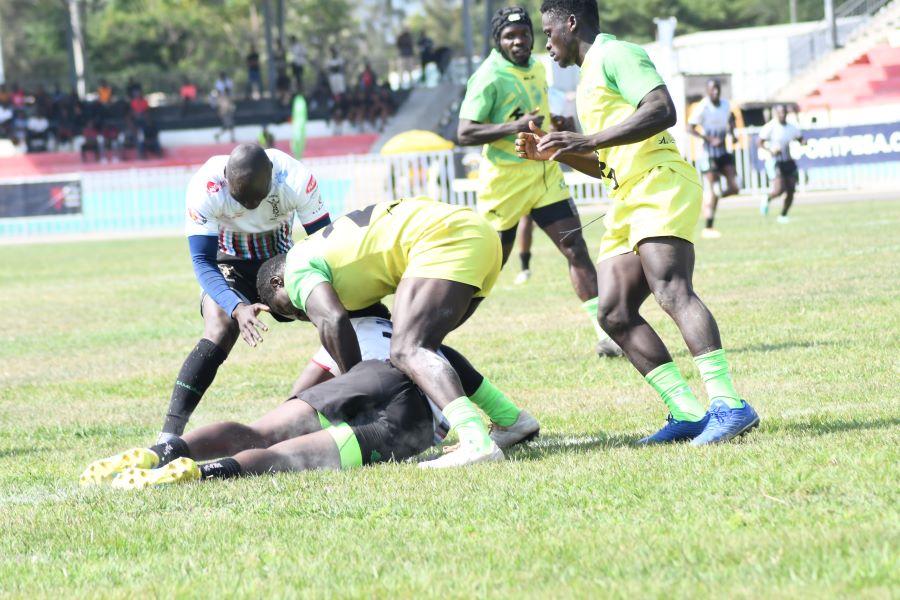 KCB qualified for the third consecutive semi-final after a 14-7 win over Strathmore Leos. Captain Vincent Onyala opened the scores with a try and Brian Wahinya added the extras for a 7-0 lead.
Levy Amunga stretched the lead with the second try which was also converted by Wahinya for a 14-0 lead.
Kenya U20 winger Victor Odhiambo pulled back for Strathmore Leos for a 14-7 full-time scoreline.
Prinsloo 7s 3rd/4th quarters
Prinsloo 7s holders Menengai Oilers are on course after a 19-0 win over Homeboyz. Gibson Weru charges scored the opener through Kenya Simbas winger Beldad Ogeta but their conversion attempt went wide.
Kenya 7s speedster Denis Abukuse then landed the second try after kicking and recollecting the ball for a 12-0 lead after Geoffrey Ominde's conversion.
In the final half, Ogeta scored the final try and Ominde converted for a 19-0 win.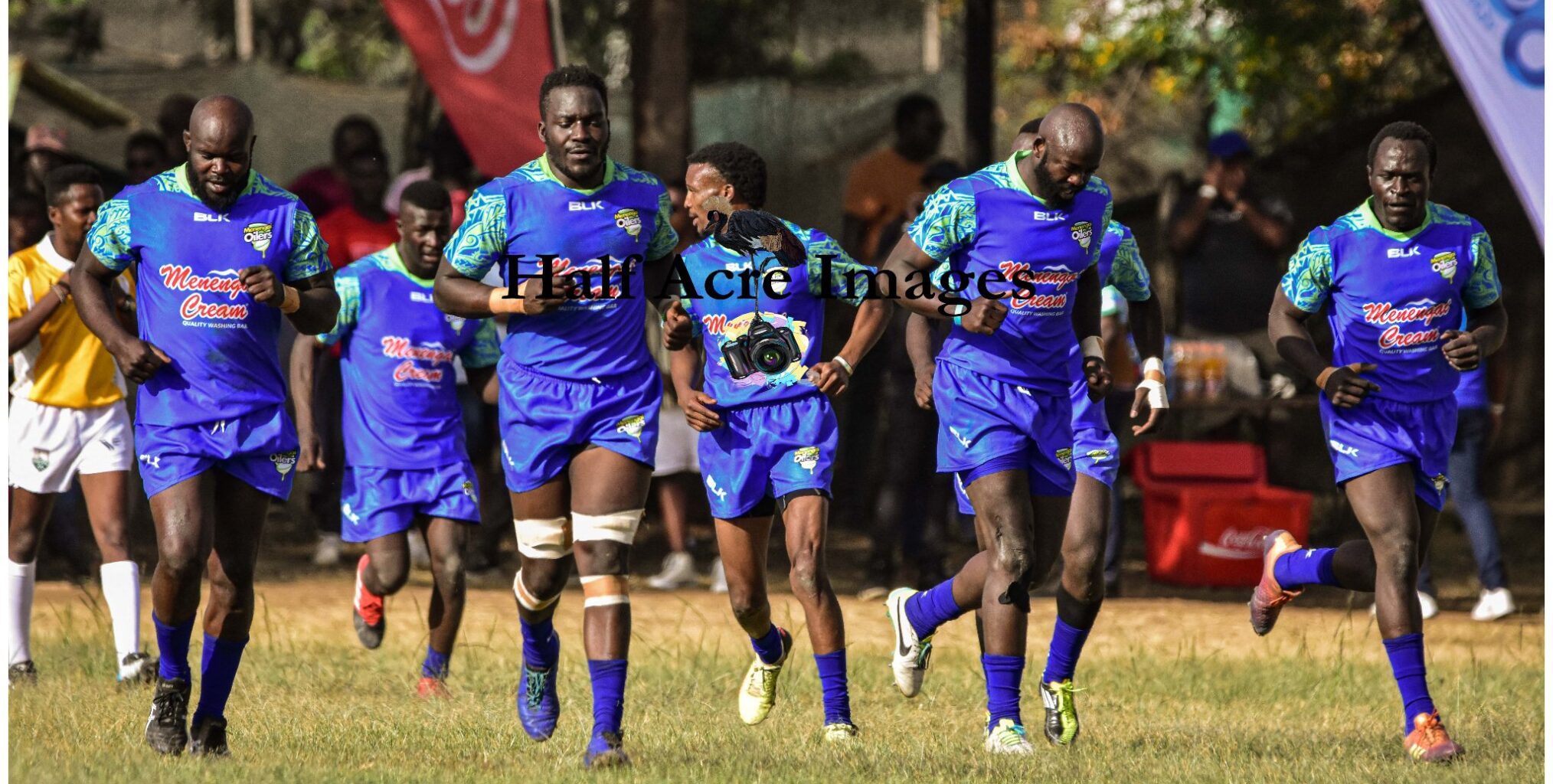 Kenya Harlequin qualified after a 19-0 against Mwamba. Kenya Harlequin took a 7-0 lead to the break with Felix Makokha scoring minutes after Ronnie Omondi's sin-bin.
In the second half, Cornelius Mokoro and Dave Mwaura landed two more tries and Amon Wamalwa picked 100% conversion rate for a win.
Nondies, Daystar Falcons, MMUST and Catholic Monks have secured a place in Challenge Semis meaning they will feature in next weekend's competition.
Nondies beat Kisumu RFC 12-10 to proceed to the semis while Daystar defeated Blak Blad 21-12. MMUST saw off Zetech 26-19 as Catholic Monks beat Western Bulls 19-10.
With defeats, Kisumu, Blak Blad, Zetech and Western Buls have been relegated and will be hoping to land invites next weekend in the Christie 7s.
Prinsloo 7s Day two results
25 920 Challenge QF Kisumu 10-12 Nondescripts
26 940 Challenge QF Daystar 21-12 Blak Blad
27 1000 Challenge QF Masinde Muliro 26-19 Zetech Oaks
28 1020 Challenge QF Catholic Monks 19-10 Western Bulls
29 1040 Cup QF Kabras Sugar 22-5 Nakuru
30 1100 Cup QF Strathmore 7-14 KCB
31 1120 Cup QF Kenya Harlequin Mwamba
32 1140 Cup QF Menengai Oilers 19-0 Homeboyz
33 1210 13th place semi Kisumu v Blak Blad
34 1230 13th place Zetech v Western Bulls
35 1250 Challenge semi Nondies v Daystar
36 1310 Challenge semi MMUST v Catholic Monks
37 1330 5th place semi Loser Nakuru RFC v Strathmore Leos
38 1350 5th place semi Homeboyz v Mwamba Rugby
39 1410 Cup semi Kabras RFC v KCB Rugby
40 1430 Cup semi Menengai Oilers v Kenya Harlequin
41 1500 13th place final Winner M33 v Winner M34
42 1520 Challenge final Winner M35 v Winner M36
43 1600 5th place final Winner M37 v Winner M38
44 1620 3rd place playoff Loser M39 v Loser M40
1640 Division 2 final
45 1710 Cup final Winner M39 v Winner M40