Kabras RFC have booked a place in the Prinsloo 7s final after beating KCB Rugby 15-0 in the semis played at Nakuru Athletic Club on Sunday.
To reach the finals Kabras scored three unconverted tries while their final opponents Kenya Harlequin needed two tries to beat outgoing Prinsloo 7s Champions Menengai Oilers 14-10.
Kabras overpower KCB in Prinsloo 7s
The Sugarmen had a penalty in their own 22 and a quick tap followed before Jone Kubu beat the defence line and raced clear to score the opening try.
The better part of the half was played in KCB's zone and after falling short on several occasions, Kabras breakthrough came just before the half-time break when they landed an unconverted try.
In the second half, Kabras continued to dominate and off a Lamec Ambetsa's ruck, Brian Tanga spotted a gap on the outside and scored the third try for Kabras RFC.
It is Kabras's third consecutive 7s final this season and fourth in a row since winning the Kakamega 7s.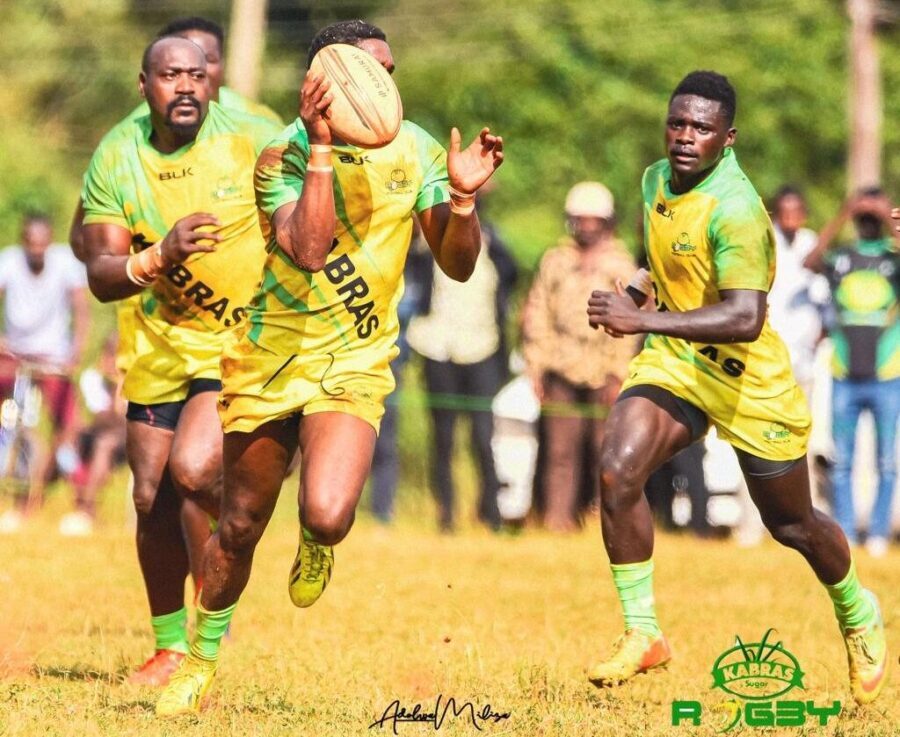 In the second semi-final, Kenya Harlequin led through Zeden Marrow and his try was converted by Amon Wamalwa.
Dennis Abukuse scored the Menengai Oilers opener for a two-point gap but Quins widened the gap with a converted try for a 14-5.
In the second half, Oilers added a five-pointer but it was not enough.
The Strathmore Leos have a date against Mwamba RFC in the fifth-place playoffs. Leos beat hosts Nakuru RFC 28-12 in the fifth-place semi-finals while their opponents Mwamba beat Homeboyz 17-12.
Prinsloo Challenge/13th finals
In the Challenge Trophy final, varsity sides MMUST and Daystar Falcons are set to battle out. MMUST picked a 26-10 over Catholic Monks. Daystar University on the other hand beat Nondies 24-0.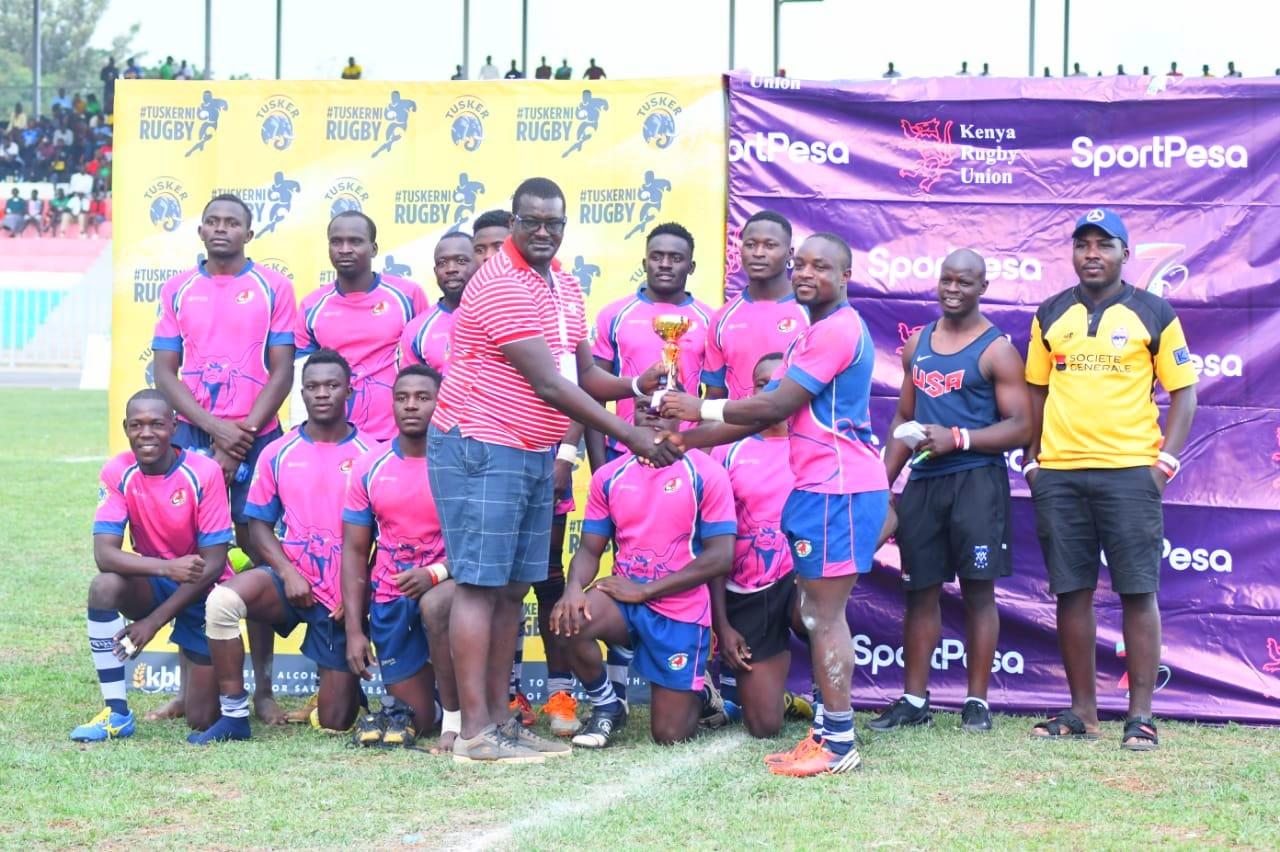 Western Bulls and Kisumu RFC will renew their rivalry in the 13-th place semis after winning their respective semi-final matches against varsity sides Blak Blad and Zetech.
Prinsloo 7s results
25 920 Challenge QF Kisumu 10-12 Nondescripts
26 940 Challenge QF Daystar 21-12 Blak Blad
27 1000 Challenge QF Masinde Muliro 26-19 Zetech Oaks
28 1020 Challenge QF Catholic Monks 19-10 Western Bulls
29 1040 Cup QF Kabras Sugar 22-5 Nakuru
30 1100 Cup QF Strathmore 7-14 KCB
31 1120 Cup QF Kenya Harlequin 19-0 Mwamba
32 1140 Cup QF Menengai Oilers 19-0 Homeboyz
33 1210 13th place semi Kisumu 17-0 Blak Blad
34 1230 13th place Zetech 5-7 Western Bulls
35 1250 Challenge semi Nondies 0-24 Daystar
36 1310 Challenge semi MMUST 26-10 Catholic Monks
37 1330 5th place semi Loser Nakuru RFC 12-28 Strathmore Leos
38 1350 5th place semi Homeboyz 12-17 Mwamba Rugby
39 1410 Cup semi Kabras RFC 15-0 KCB Rugby
40 1430 Cup semi Menengai Oilers 10-14 Kenya Harlequin
41 1500 13th place final Kisumu v Western Bulls
42 1520 Challenge final Daystar v MMUST
43 1600 5th place final Strathmore Leos v Mwamba
44 1620 3rd place playoff KCB v Menengai Oilers
1640 Division 2 final
45 1710 Cup final Kabras v Kenya Harlequin