Prinsloo 7s tournament enters its knockout stages on Sunday and the quarterfinal pairings have been determined ahead of matches set for Sunday.
Kabras Sugar, Strathmore, Kenya Harlequin, and Menengai Oilers emerged as pool toppers, while their opponents, the runners-up from each pool, will be looking to upset the favorites in the upcoming battles.
Prinsloo 7s challenge
Kisumu will face off against Nondescripts in what promises to be a tightly contested encounter at in the Challenge quarters. Daystar will take on Blak Blad while Masinde Muliro will lock horns with Zetech Oaks.
Catholic Monks and Western Bulls will battle it out in the final match with teams set to battle for a place in next weekend's competition.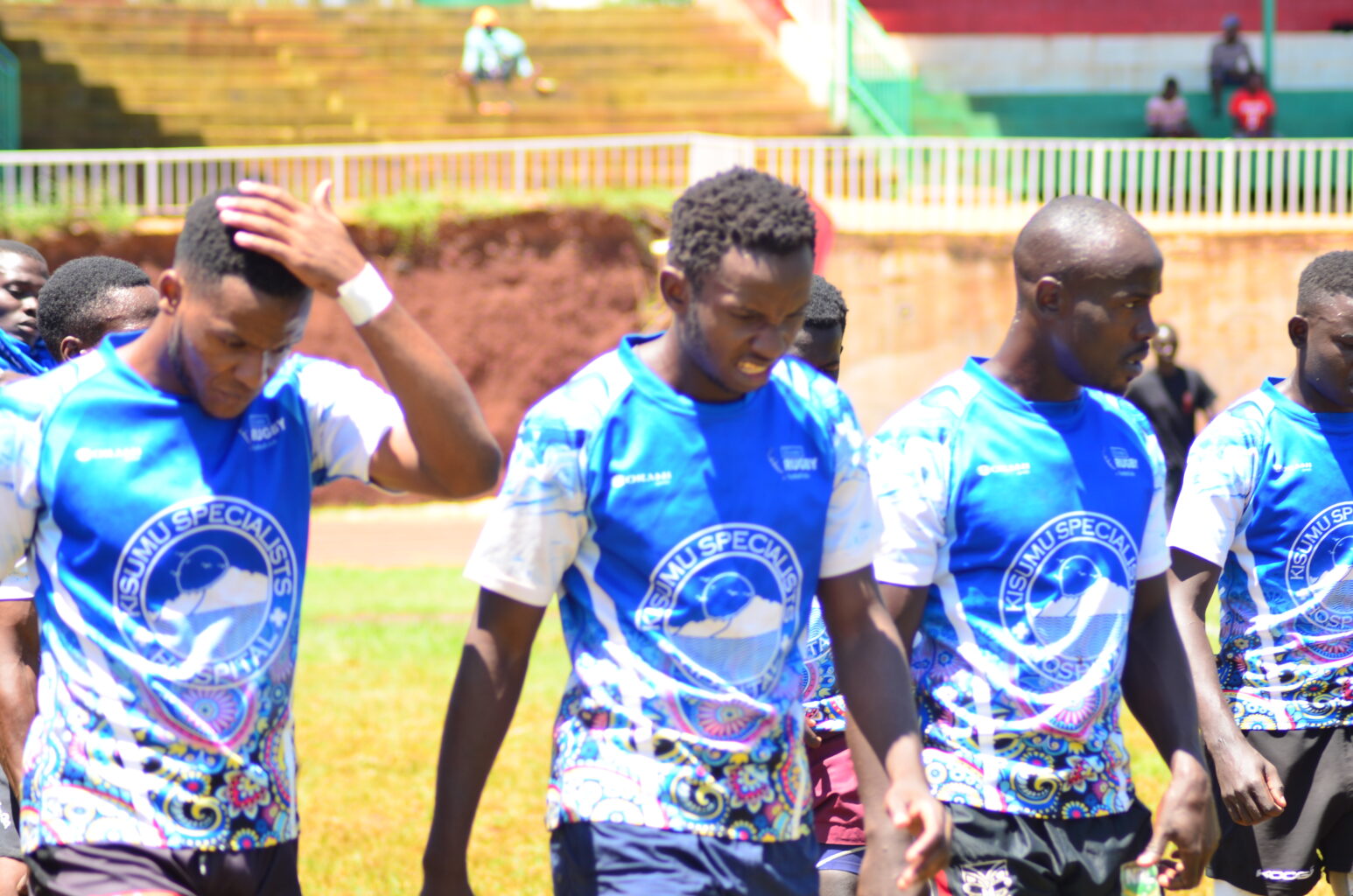 In the Cup quarterfinals, the top teams from each pool will compete for a spot in the prestigious semifinals.
Kabras Sugar, who topped their pool, will go head-to-head against hosts Nakuru, setting the stage for an intense contest.
Strathmore, with their impressive performance, will take on KCB in what promises to be an exhilarating match.
Kenya Harlequin will face off against Mwamba and lastly defending Champions Menengai Oilers, will test their mettle against Homeboyz
Prinsloo 7s quarterfinal pairings
MATCH TIME CATEGORY FIXTURE RESULT
25 920 Challenge QF Kisumu v Nondescripts
26 940 Challenge QF Daystar v Blak Blad
27 1000 Challenge QF Masinde Muliro v Zetech Oaks
28 1020 Challenge QF Catholic Monks v Western Bulls
29 1040 Cup QF Kabras Sugar v Nakuru
30 1100 Cup QF Strathmore v KCB
31 1120 Cup QF Kenya Harlequin v Mwamba
32 1140 Cup QF Menengai Oilers v Homeboyz
33 1210 13th place semi Loser M25 v Loser M26
34 1230 13th place semi Loser M27 v Loser M28
35 1250 Challenge semi Winner M25 v Winner M26
36 1310 Challenge semi Winner M27 v Winner M28
37 1330 5th place semi Loser M29 v Loser M30
38 1350 5th place semi Loser M31 v Loser M32
39 1410 Cup semi Winner M29 v Winner M30
40 1430 Cup semi Winner M31 v Winner M32
41 1500 13th place final Winner M33 v Winner M34
42 1520 Challenge final Winner M35 v Winner M36
43 1600 5th place final Winner M37 v Winner M38
44 1620 3rd place playoff Loser M39 v Loser M40
1640 Division 2 final
45 1710 Cup final Winner M39 v Winner M40