Kabras RFC have been crowned the Prinsloo 7s after a win over Kenya Harlequin in the final played at Nakuru Athletic Club.
It is their maiden Prinsloo 7s victory and second consecutive cup victory in the 2023 victory which makes them maintain the lead on the standings.
Kabras run in finals
Under Felix Ayange's coaching, the Sugarmen were in their third consecutive final appearance in the 7s competition, aiming to continue their impressive streak. Out of the last six finals, they had only suffered one loss during the Dala 7s, where they were defeated by KCB.
Contrastingly, Quins faced difficulties reaching the finals in the recent 7s competition and this was their maiden appearance in the season's final.
Kabras started the game strongly, and their opening try was scored by Kenya Simbas centre, Bryceson Adaka. However, the conversion attempt by Jone Kubu missed, leaving the score at 5-0 in favor of Kabras.
Maintaining their slim lead, Kabras continued to apply pressure and extended their advantage in the second half. This time, Kubu executed a clever dummy and broke through Quins' defense to score, increasing Kabras' lead to 10-0.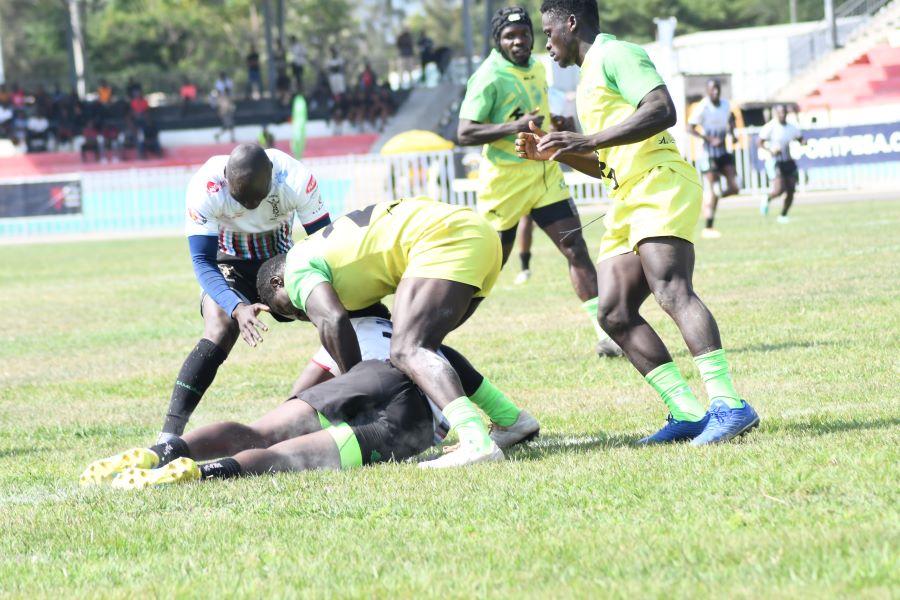 Quins fought back and managed to score a try through Lucky Dewald, closing the gap on the scoreboard.
In the dying minutes of the game, Quins earned a penalty, giving them a chance to level the scores. Nevertheless, Kabras' defense stood strong, denying Quins the opportunity to capitalize on the penalty and secure the win.
With Kabras regaining possession, they smartly kicked the ball out of play to bring the game to an end. This strategic move secured their victory with a final score of 10-5, allowing them to celebrate their hard-fought triumph.
KCB finish third in Prinsloo 7s
In the battle for third place, KCB Rugby secured the position after defeating Menengai Oilers with a scoreline of 22-12. It is the second consecutive time this season that they have finished third.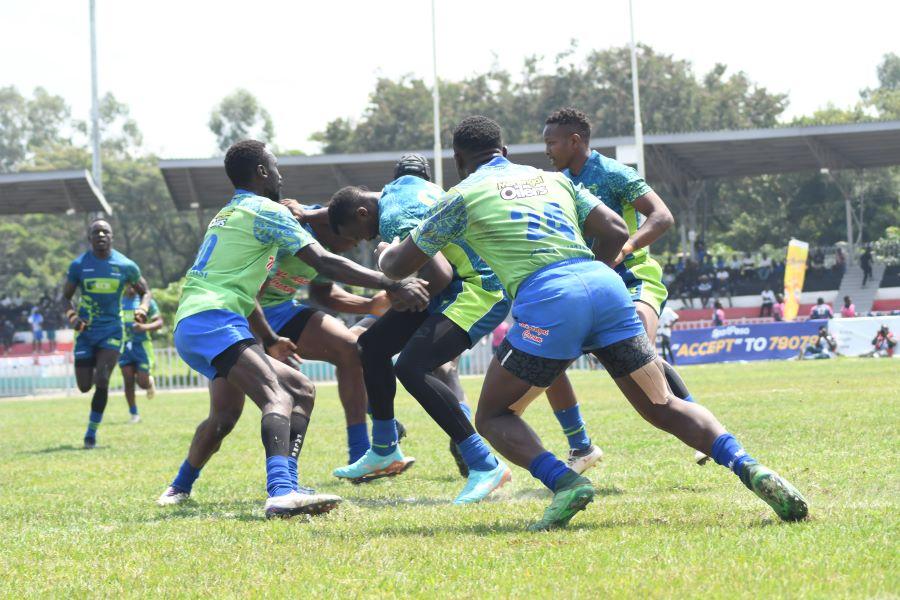 Mwamba Rugby finished fifth by winning 22-19 against Strathmore Leos in the playoff. The match was tied 19-19 during regular time, but Mwamba managed to secure victory with a penalty during extra time.
MMUST Rugby Club emerged as the winners of the Challenge Trophy, prevailing over Daystar Falcons with a 15-12 score.
In another match, Kisumu RFC dominated their rivals Western Bulls with a resounding 41-0 victory, securing the 13th position.
Prinsloo 7s Day two results
25 920 Challenge QF Kisumu 10-12 Nondescripts
26 940 Challenge QF Daystar 21-12 Blak Blad
27 1000 Challenge QF Masinde Muliro 26-19 Zetech Oaks
28 1020 Challenge QF Catholic Monks 19-10 Western Bulls
29 1040 Cup QF Kabras Sugar 22-5 Nakuru
30 1100 Cup QF Strathmore 7-14 KCB
31 1120 Cup QF Kenya Harlequin 19-0 Mwamba
32 1140 Cup QF Menengai Oilers 19-0 Homeboyz
33 1210 13th place semi Kisumu 17-0 Blak Blad
34 1230 13th place Zetech 5-7 Western Bulls
35 1250 Challenge semi Nondies 0-24 Daystar
36 1310 Challenge semi MMUST 26-10 Catholic Monks
37 1330 5th place semi Loser Nakuru RFC 12-28 Strathmore Leos
38 1350 5th place semi Homeboyz 12-17 Mwamba Rugby
39 1410 Cup semi Kabras RFC 15-0 KCB Rugby
40 1430 Cup semi Menengai Oilers 10-14 Kenya Harlequin
41 1500 13th place final Kisumu 41-0 Western Bulls
42 1520 Challenge final Daystar 12-15 MMUST
43 1600 5th place final Strathmore Leos 19-22 Mwamba
44 1620 3rd place playoff KCB 22-12 Menengai Oilers
1640 Division 2 final
45 1710 Cup final Kabras v Kenya Harlequin