Prinsloo 7s defending Champions Menengai Oilers, National 7s Circuit leaders Kabras RFC, KCB Rugby and Western Bulls picked wins in the opening round of the competition at Nakuru Athletic Club.
There were upset as Catholic Monks beat Nondies 19-14 while Blad Blad held Kenya Harlequin to a draw.
Prinsloo 7s Pool A
In Pool A, Kakamega-based sides Kabras RFC and Western Bulls both secured victories, earning three points each with a close point differential.
Kabras managed a hard-fought 21-19 win over Homeboyz, coming from behind to snatch victory. In the win, Kabras landed three tries and converted all to pip the Deejays.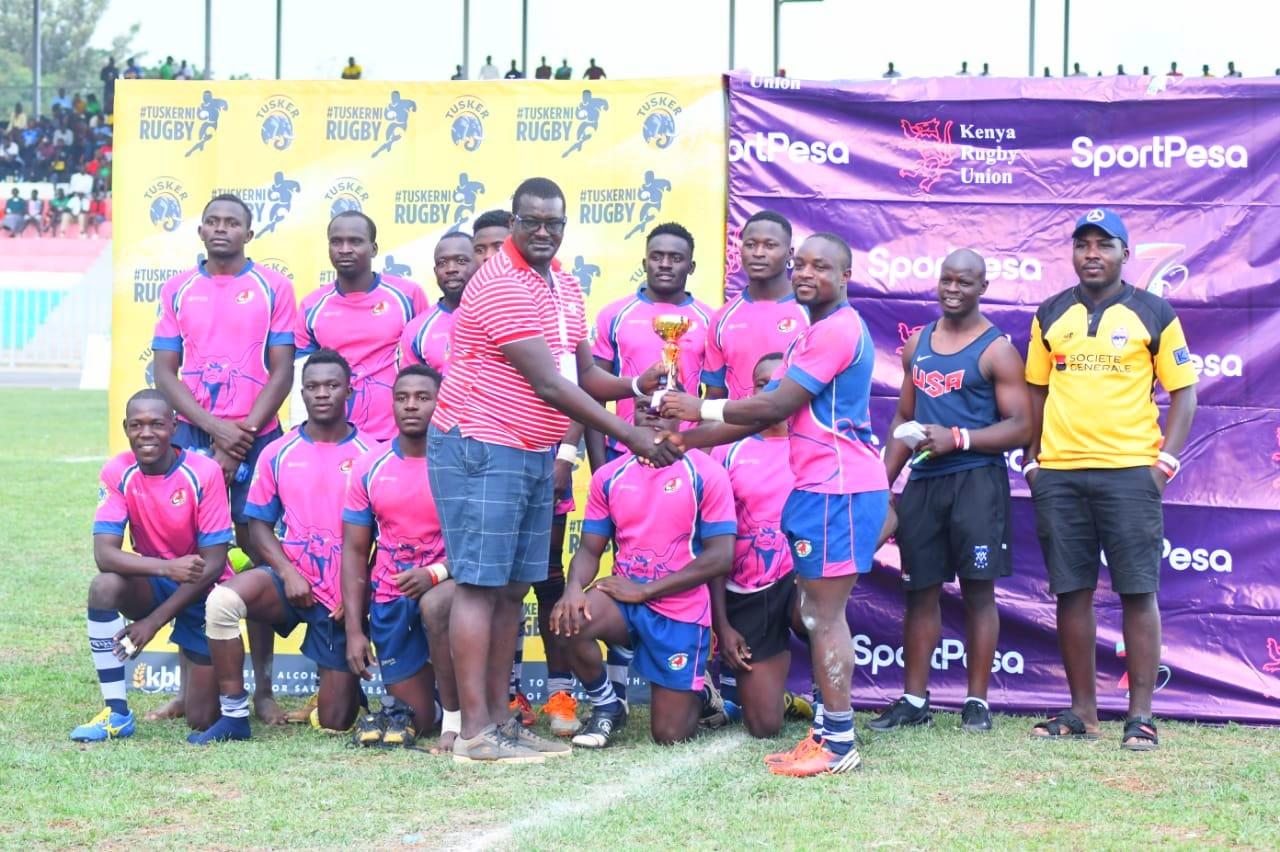 Western Bulls, on the other hand, secured a 14-12 triumph against Lawrence Buyachi's Kisumu RFC. Kisumu and Homeboyz both earned one point each for their efforts.
Prinsloo Pool B
In Pool B, defending champions Menengai Oilers faced a tough challenge in the opening match against hosts Nakuru RFC.
They managed to scrape through with a 5-0 victory courtesy of an unconverted try.
Meanwhile, Catholic Monks secured a 19-14 win over Nondies, setting up an exciting showdown between them and Menengai Oilers. Oilers and Monks have tied on three points each while Nakuru RFC and Nondies earned one point each.
KCB top Pool C
Pool C witnessed KCB Rugby dominate MMUST, registering a resounding 36-7 victory. The bankers displayed their attacking prowess with six tries, converting three, and conceding only one try.
The first match in the pool saw Kenya Harlequin and Blad Blad battle to a thrilling 26-26 draw.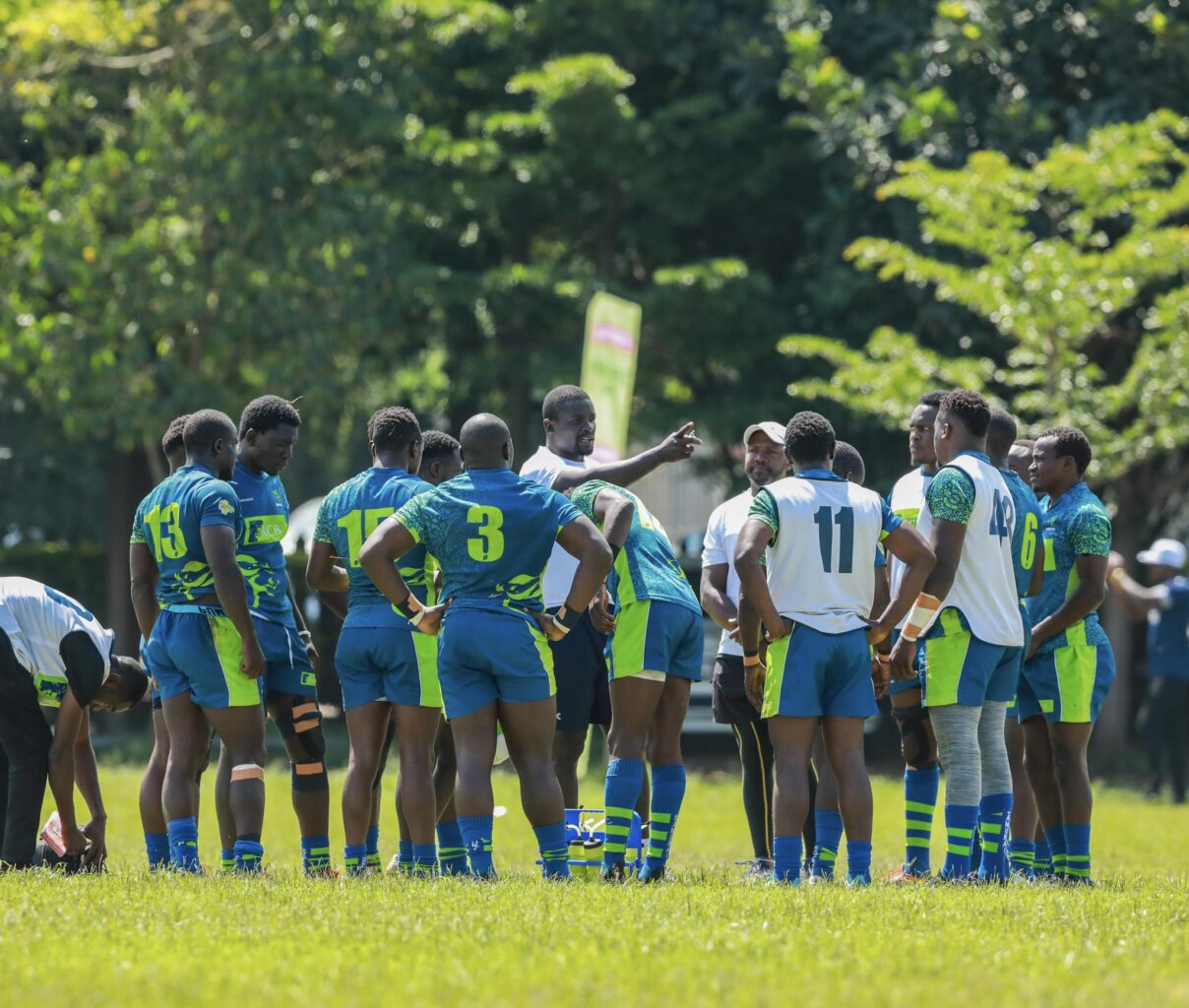 KCB Rugby lead the pool with three points, while Kenya Harlequin and Blad Blad have two points each. MMUST secured one point for their efforts.
Mwamba and Strathmore Leos picked wins over Varsity sides Zetech and Daystar Falcons. Kulabu edged Zetech 10-7 while
Prinsloo 7s
Day 1, Saturday 5 August 2023
1 920 Kisumu 12-14 Western Bulls
2 940 Kabras Sugar 21-19 Homeboyz
3 1000 Nondescript 14-19 Catholic Monks
4 1040 Menengai Oilers 5-0 Nakuru
5 1100 Kenya Harlequin 26-26 Blak Blad
6 1120 KCB Masinde 36-7 Muliro
7 1140 Mwamba 10-7 Zetech Oaks
8 1200 Strathmore Leos Daystar Falcons
9 1210 Kisumu v Homeboyz
10 1230 Kabras Sugar v Western Bulls
11 1250 Nondescript v Nakuru
12 1310 Menengai Oilers v Catholic Monks
13 1330 Kenya Harlequin v Masinde Muliro
14 1350 KCB v Blak Blad
15 1410 Mwamba v Daystar Falcons
16 1430 Strathmore Leos v Zetech Oaks
17 1500 Homeboyz v Western Bulls
18 1520 Nakuru v Catholic Monks
19 1540 Masinde Muliro v Blak Blad
20 1600 Daystar Falcons v Zetech Oaks
21 1620 Kabras Sugar v Kisumu
22 1640 Menengai Oilers v Nondescript
23 1700 KCB v Kenya Harlequin
24 1720 Strathmore Leos v Mwamba
Day 2, Sunday 6 August 2023
MATCH TIME CATEGORY FIXTURE RESULT
25 920 Challenge QF A3 v B4
26 940 Challenge QF D3 v C4
27 1000 Challenge QF C3 v D4
28 1020 Challenge QF B3 v A4
29 1040 Cup QF A1 v B2
30 1100 Cup QF D1 v C2
31 1120 Cup QF C1 v D2
32 1140 Cup QF B1 v A2
33 1210 13th place semi Loser M25 v Loser M26
34 1230 13th place semi Loser M27 v Loser M28
35 1250 Challenge semi Winner M25 v Winner M26
36 1310 Challenge semi Winner M27 v Winner M28
37 1330 5th place semi Loser M29 v Loser M30
38 1350 5th place semi Loser M31 v Loser M32
39 1410 Cup semi Winner M29 v Winner M30
40 1430 Cup semi Winner M31 v Winner M32
41 1500 13th place final Winner M33 v Winner M34
42 1520 Challenge final Winner M35 v Winner M36
43 1600 5th place final Winner M37 v Winner M38
44 1620 3rd place playoff Loser M39 v Loser M40
1640 Division 2 final
45 1710 Cup final Winner M39 v Winner M40