Dala 7s title holders Homeboyz, former KCB Rugby, Circuit Champions Menengai Oilers and Kabras RFC started their campaign on a bright note winning their respective matches in the opening round of Dala 7s held on Jomo Kenyatta Stadium, Kisumu.
Dala 7s Pool A
Menengai Oilers started their Dala 7s campaign on a positive note posting a 19-14 win over Catholic Monks. Davis Otundo, John Okoth and Abukuse scored the tries for Oilers with Abukuse converting two of the three tries.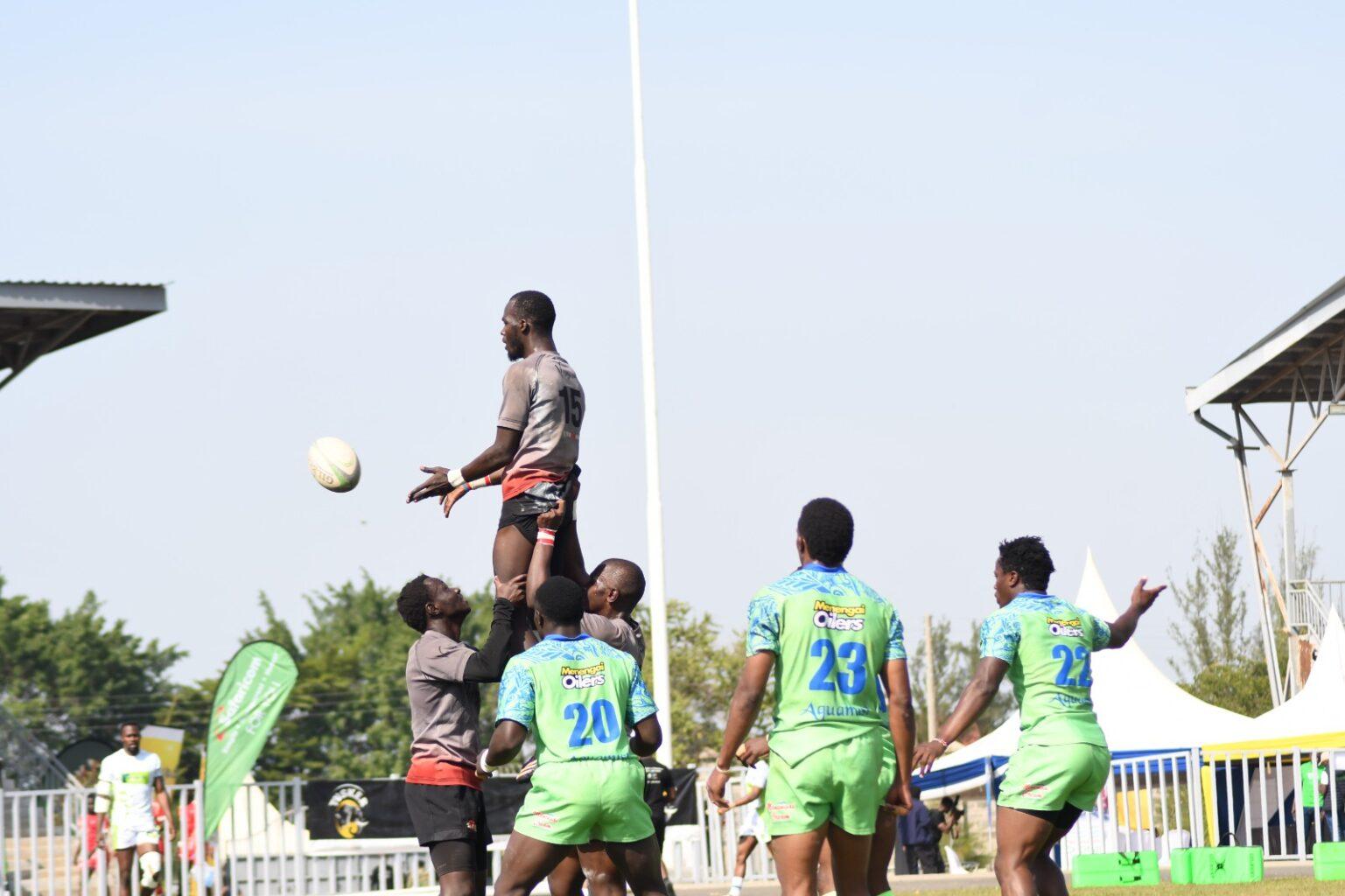 Earlier on, Nakuru made a comeback to salvage a 14-14 draw against Nondies. Kutie scored the try for Nakuru.
Dala 7s Pool B
In pool B, Kenya Harlequins edged MMUST 21-17. MMUST went for the breather leading 10-7. Kaburu and Isaiah Mulongo were on target for the varsity side as Amon Wamalwa pulled one back, a try he converted.
In second half, Quins came back a much-rejuvenated side and scored their second converted try to take the scores to 14-10. MMUST responded with another converted try moments later to take the lead again at 17-14. But Quins would have the last laugh when they scored their third converted try and managed to held on to win despite being a man down in the late stages.
KCB started off well seeing off Mombasa 36-0. Edmund Anya on his debut, scored a hat-trick, Isaac Njoroge a brace as Kenya Simbas' wing Jacob Ojee managed one try.
Dala 7s Pool C
Kabras Sugar were forced to dig deep to see off a spirited Daystar Falcons 21-19 in the first match of pool C. Brian Tanga and Patrick Lumumba were on target for the Millers. Strathmore Leos on the other hand won 17-5 against hosts Kisumu.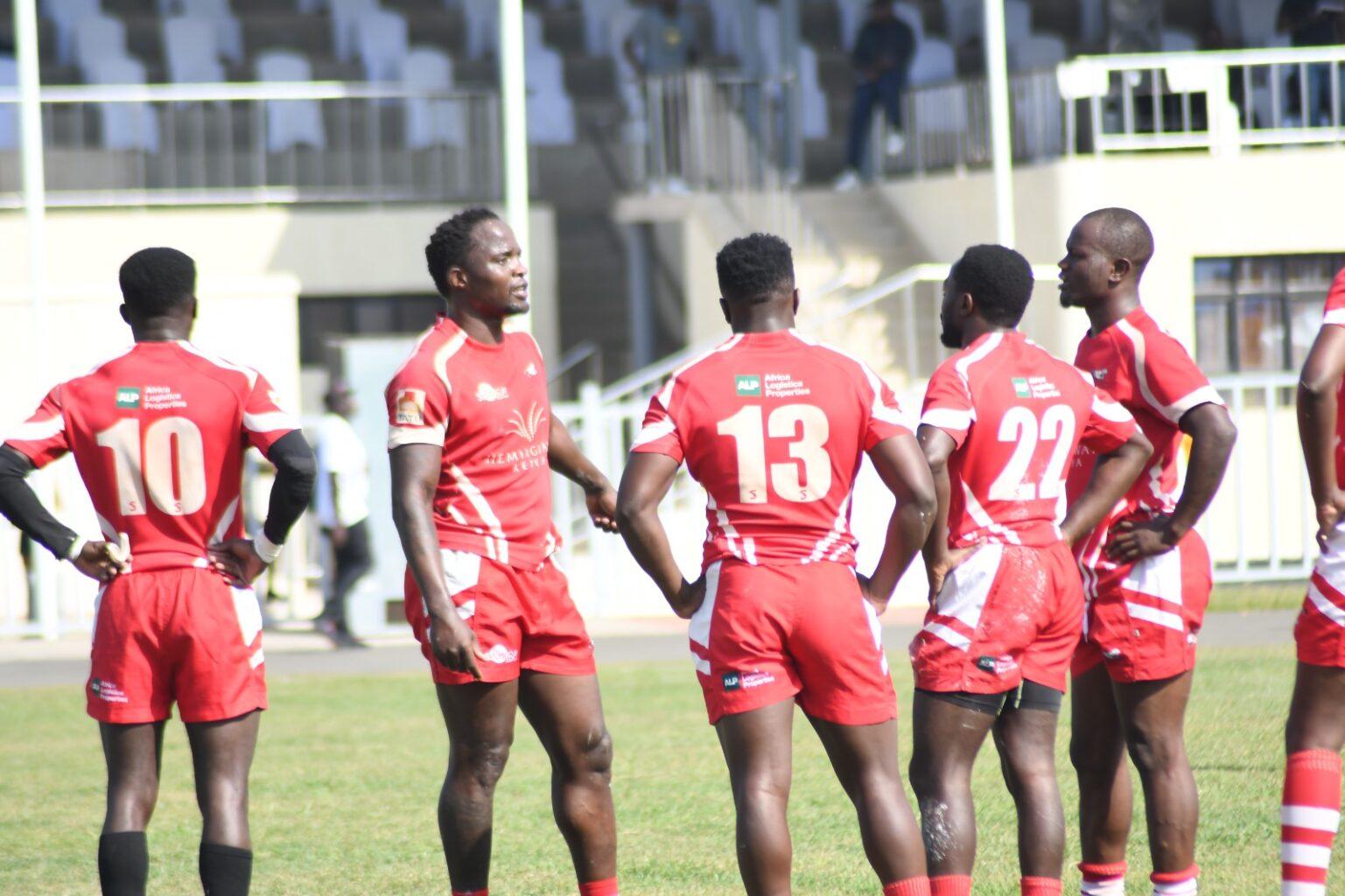 Pool D
In pool D, Mwamba's captain Ronnie Omondie bagged a brace as they beat Western Bulls 12-7. In the second game of pool D, Homeboyz came from behind to win 12-10 against Makueni.
Dala 7s Order of Play
1. 0920 Menengai Oilers 19-14 Catholic Monks
2. 0940 Nakuru 14-14 Nondescripts
3. 1000 KCB 36-0 Mombasa
4. 1020 Kenya Harlequin 21-17 Masinde Muliro
5. 1040 Strathmore Leos 17-5 Kisumu
6. 1100 Kabras Sugar 21-19 Daystar Falcons
7. 1120 Homeboyz 12-10 Makueni
8. 1140 Mwamba 12-7 Western Bulls
9. 1210 Menengai OIlers vs Nondescripts
10 .1230 Nakuru vs Monks
11 .1250 KCB vs Masinde Muliro
12 .1310 Kenya Harlequins vs Mombasa
13 .1330 Strathmore Leos vs Daystar Falcons
14 .1350 Kabras Sugar vs Kisumu
15. 1410 Homeboyz vs Western Buls
16 .1430 Mwamba vs Makueni
17. 1500 Nondescripts vs Catholic Monks
18. 1520 Masinde Muliro vs Mombasa
19. 1540 Daystar Falcons vs Kisumu
20. 1600 Western Bulls vs Makueni
21. 1620 Menengai Oilers vs Nakuru
22. 1640 KCB vs Kenya Harlequin
23. 1700 Strathmore Leos vs Kabras Sugar
24. 1720 Homeboyz vs Mwamba