Kenya Cup Champions Kabras RFC have handed Former Kenya 7s and Kenya Simbas star Felix Ayange coaching duties ahead of the National Sevens Circuit.
Ayange, a World Rugby Level II accredited coach, assumes the helm from former captain Max Adaka, who led Kabras RFC to a resounding victory at the Kakamega 7s last season.
Ex-Barbarian to lead Kabras
Hailing from Kakamega School, Ayange has been guiding the team during preseason, as confirmed by Kabras chairman Edwin Esilaba in an interview with Scrummage Africa.
Kabras RFC continues to implement a rotation system, offering coaching roles to their former players. Adaka spearheaded the club during the 2022 Circuit, while Edwin Achayo led the Sugarmen to a triumphant Enterprise Cup campaign in 2023.
Esilaba highlighted the aim of this rotation—to uplift and provide an opportunity for former players to express themselves and share the invaluable knowledge acquired during their playing days and from working alongside esteemed international coaches.
Why rotate?
The rotation system also serves as preparation for these coaches to take up leadership positions within the club and potentially even in the national team.
Having been mentored by renowned international coaches during their playing careers, these young coaches are expected to leave a mark in the coaching realm.
"Basically just to elevate local coaches and give them an opportunity to learn, express themselves and share what they have learnt to the playing setup having worked with several internationally accredited coaches during their playing time and now assisting in coaching," Esilaba told Scrummage Africa.
"Of course in the next few years we want them to be fully in charge of the set-up and hopefully national set-up too," he added.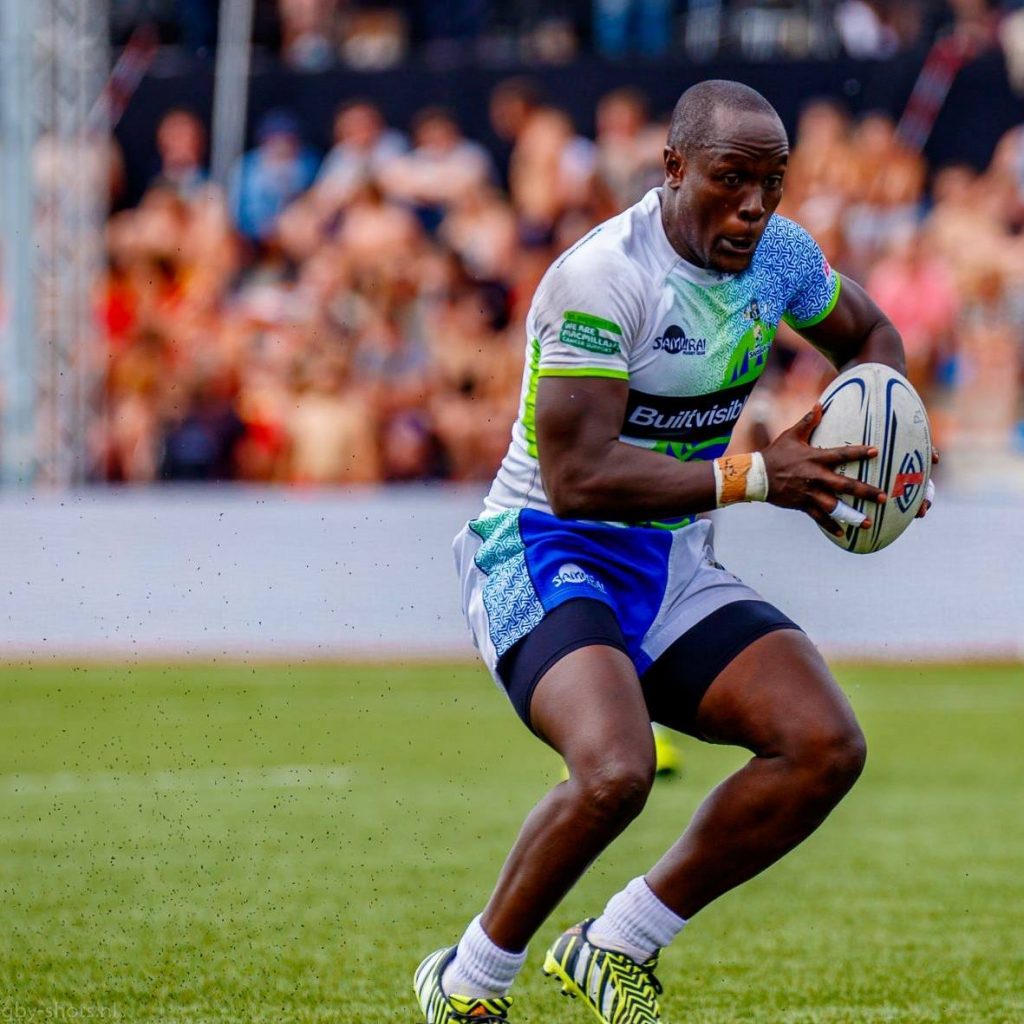 Assisting Ayange in his new role is Adaka, while South African tactician Carlos Katywa will provide guidance and oversight to the esteemed former Kenyan international.
Ayange impressive run
With Ayange's impressive track record as a player, including capturing the 2017 National 7s Circuit and 2019 Enterprise Cup titles with Kabras, the team hopes to reclaim the championship they last secured six years ago.
Ayange's journey as a player has been nothing short of exceptional. He tasted victory in the KSSSA 7s National Championship while representing Kakamega School before gracing the Dubai 7s stage where his side finished second.
He went on to represent Kenya at the Under 20 level in 2019 and donned the jerseys of Strathmore Leos and Kenya Harlequin.
Ayange also represented Kenya in both the World 7s Series and World Cup and also played for Simbas.