Despite missing the final two Mzansi Challenge matches, Kenya Simbas finished eighth on the standings.
Due to financial constraints, the Simbas were unable to travel for the final two matches of the season. At the time, they were in seventh place on the standings with 12 points, having secured victories over the Zimbabwe Goshawks and Border Bulldogs.
Namibia surpass Kenya Simbas
Meanwhile, Namibia achieved a convincing 47-29 win on Saturday, earning them five points and surpassing the Simbas to claim the seventh position on the standings.
The Border Bulldogs finished in ninth place with 12 points, while Zimbabwe finished at the bottom with eight points, having won only a single match.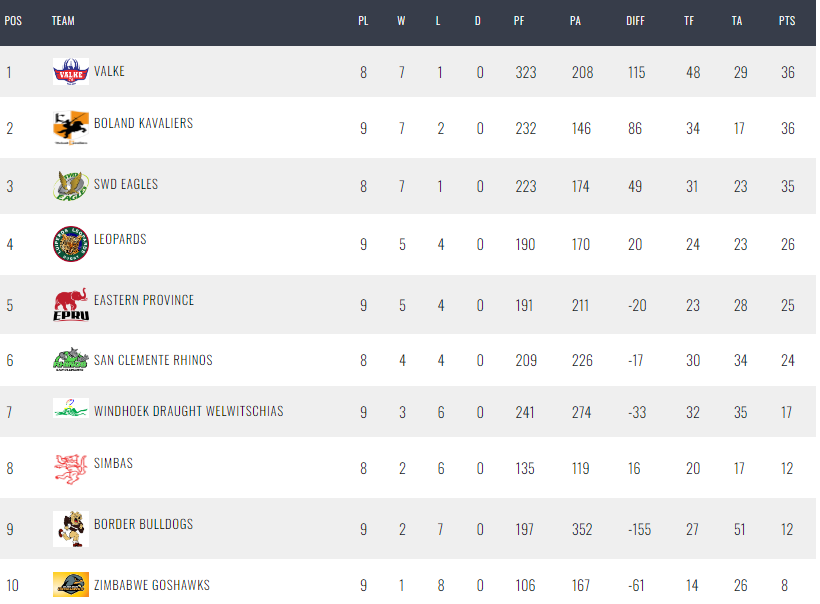 Editor's pick:
In the Currie Cup first division, the Boland Kavaliers finished at the top of the table with 38 points, narrowly edging out the Valke on point differential to secure the top spot. The SWD Eagles and Eastern Province both accumulated 33 points, resulting in a tie and securing them the remaining two spots in the semi-finals.
The Leopards finished with 18 points, while the Border Bulldogs ended the season with two points.