In the world of rugby, there exist moments that stretch far beyond the confines of sports, evolving into narratives of inspiration and unwavering determination. The remarkable story of Patrick Odongo, a budding winger who left an indelible mark on the rugby universe during his debut appearance with the Kenya 7s squad at the recently concluded Africa Men's 7s in Harare, Zimbabwe, stands as a prime example of such a tale.
Odongo's performance was nothing less than extraordinary, leaving an enduring impression on both fervent fans and fellow teammates. In the wake of his dazzling debut, fans have begun to draw comparisons, dubbing him as the next Collins Injera.
Patrick Odongo's dream
Odongo's debut with Shujaa team was nothing short of spectacular. ' A dream come true' as he referred it.
"It has always been my dream to don the national team colours when the opportunity came calling, I didn't want to leave it, so I welcomed it with open arms and gave my best, I can say it was a dream come true," Odongo told the Scrummage Africa.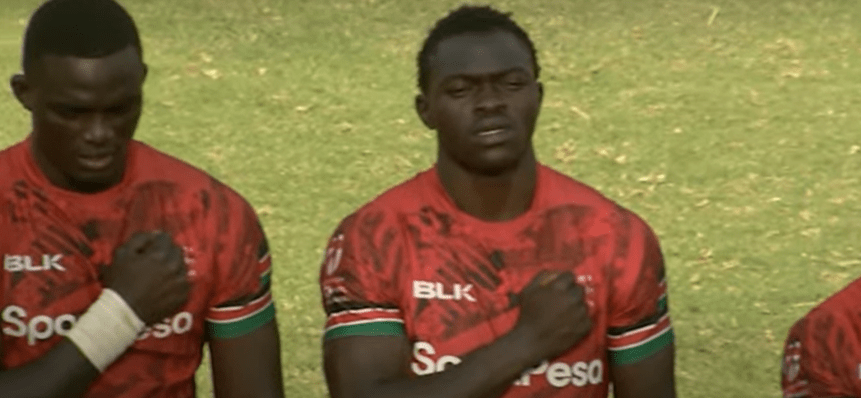 Odongo's ability to evade defenders and score crucial tries saw him touching down seven times, including a brace in the final in Kenya's 17-12 triumph over South Africa was a testament to his immense talent.
His extraordinary debut unfolded amidst the profound sorrow of a deeply personal loss. It was a time when Odongo's heart still bore the ache of his mother's recent passing, a void that seemed insurmountable.
But instead of succumbing to the weight of grief, Odongo drew upon the memory of his late mother for strength.
He channelled his emotions into his performance and the team's triumphant victory, imbuing his play with a poignant dedication to her.
Patrick Odongo driving force
In doing so, he made a solemn pledge to honour her memory in the most fitting way he knew – through the sport of rugby.
"My mum's death was the driving force behind my performance in Harare, I did it for her and the country. All she wanted was to see me representing the nation one day, it's unfortunate she's not here, may she rest in power," he added.
The Daystar University winger went ahead to credit the presence of senior players in the team which pushed the newbies to the limit.
"The senior players really played a key role in our victory, they didn't look down upon us (newbies)they were correcting our mistakes in a very positive way, and kept encouraging us," he offered.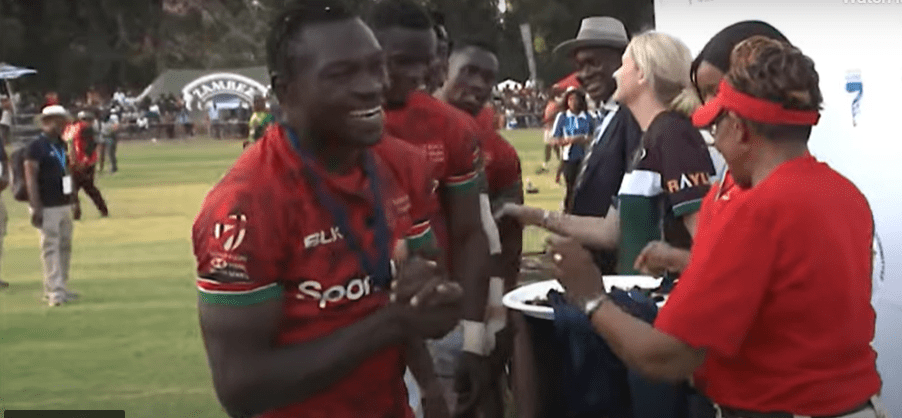 Asked about his individual and team targets, Odongo was quick to point to the lost glory, he first wants to help the team restore its top status by returning to the World 7s Series.
"On individual targets, I want to become a top try scorer in the upcoming season and help the team go back to the HSBC series and restore our dignity," he said.
The speedster concluded by remaining indebted to the recently appointed National 7s Head coach Kevin Wambua.
"Coach Bling has really encouraged me to be here, I've been making mistakes but he has always corrected me and shown me what needs to be done, I also dedicate the victory to him too," he said.
The rugby family has embarked on raising funds towards the burial of Odongo's mum. The contributions can be done through the coach number 0716582919.
The national team has since received a token of appreciation of 3 million shillings from President William Ruto.
Kenya clinched the Africa men's 7s title without losing any match.