Kenya 7s technical bench has revealed the final squad that will represent the team in the Africa Men's 7s/Olympic qualifier matches set for Harare, Zimbabwe.
Led by Head Coach Kevin Wambua, the technical bench has retained Vincent Onyala, George Ooro, John Okoth, Tony Omondi, Brian Tanga and Kevin Wekesa who played in the World 7s Series last season.
There are six new faces on the team with Nygel Amaitsa, Festus Shiasi, Samuel Asati, Patrick Odongo, Bildad Ogeta and William Muhanji making the cut.
Elvis Olukusi, Ronnie Omondi and Fidens Tony are non-travelling reserves.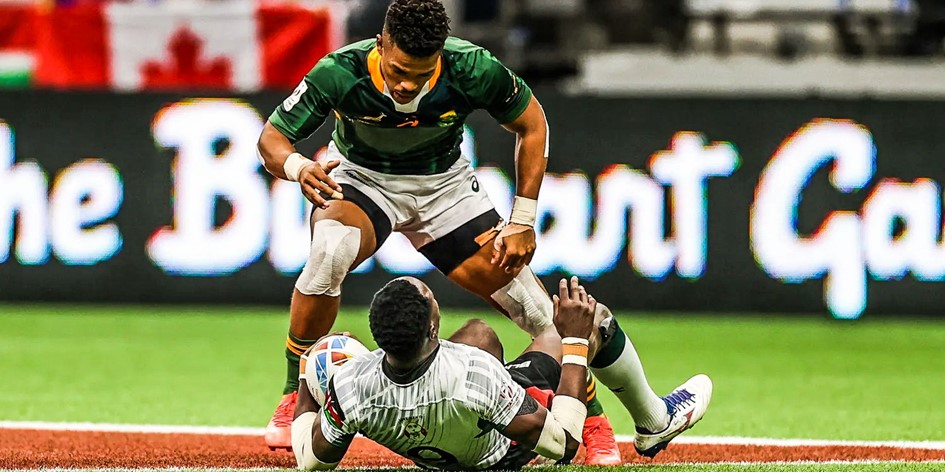 The winner of the tournament will secure a direct ticket to the Paris Olympics, while the second and third-placed teams will earn qualification for the 2024 Final Olympic Qualification Tournament.
South Africa, unable to secure a direct ticket to the Paris Olympics during the World 7s Series, enter the tournament as the top-seeded team in the Africa Men's 7s category.
They are determined to clinch victory and secure their place in the prestigious global event. South Africa will face off against Madagascar, Tunisia, and Ivory Coast in Pool A.
Kenya 7s keen to bounce back
Kenya 7s, aiming to bounce back from a disappointing performance in 2022, are placed in Pool B. They have aspirations of winning the title, securing a ticket to their third consecutive Olympics, and booking a place in the World Challenger Series for an immediate return to the series.
Kenya 7s will compete against Zambia, Namibia, and Nigeria, who won the qualifying round.
Pool C promises exciting matchups, with African champions Uganda and runners-up Zimbabwe grouped together, intensifying the competition among these formidable teams. Pool C also includes Burkina Faso and Algeria.
Kenya 7s final squad
1. Vincent Onyala
2. George Ooro
3. John Okoth
4. Tony Omondi
5. Brian Tanga
6. Samuel Asati
7. Nigel Amaitsa
8. Festus Shiasi
9. Patrick Odongo
10. Bildad Ogeta
11. William Muhanji
12. Kevin Wekesa