Kabeberi 7s defending Champions KCB rugby, log leaders Kabras RFC, Tessen Warriors and Tisap 7s winners Nondies had impressive starts in the tournament at RFUEA Grounds.
Outgoing Champions Menengai Oilers, hosts Mwamba also won their openers while Kenya Harlequin faltered.
Warriors in Kabebei 7s
Tessen Warriors were off to a flying start as they blanked Varsity side Blak Blad 26-0 in the opener of the tournament.
The win saw them lead the pool with three points and a superior point differential.
Tisap 7s Champions Nondies also had an impressive start in the tournament edging Kenya Harlequin 12-7.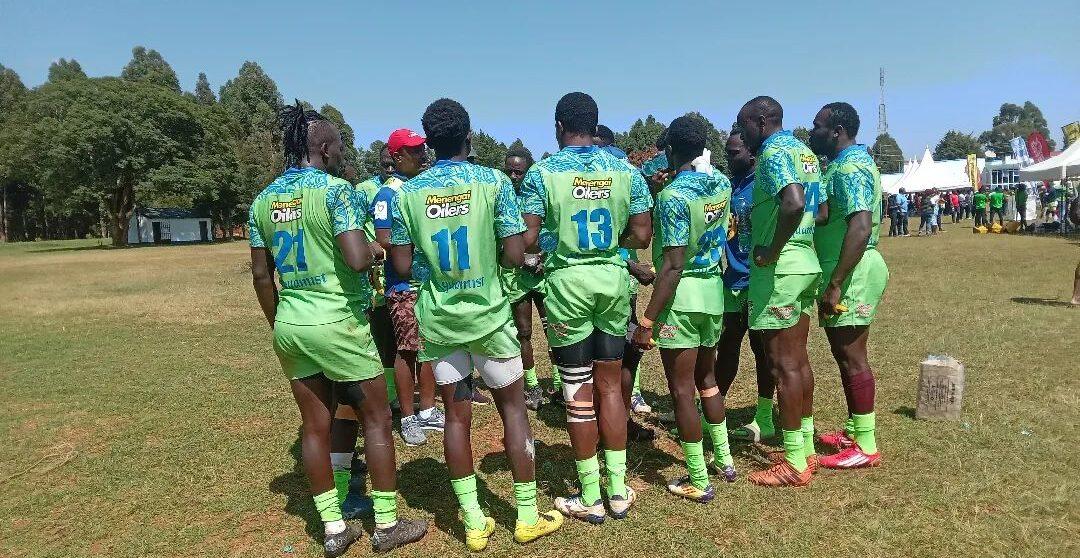 With the win, Nondies have moved to three points with a point differential of five while Quins have now lost the last three openers this season have a point as well as Blad.
Impala RFC are top in pool C following a walkover over Kisumu RFC who failed to turn up for this tournament.
The Gazelles are on three points while both Strathmore Leos and Nakuru RFC are on two points each after a 5-5 draw in their opener.
In Pool C, Kabras RFC lead with three points and a point differential of 15 points. The Sugarmen who need to be in the knockout stage on Sunday to keep their title hopes alive beat Daystar Falcons 22-7 to lead the pool.
Hosts Mwamba also began their campaign with a 17-7 for three points and a point differential of 10 points. Daystar and Mmust have a point each following the losses.
KCB Rugby showed their intent by whipping the newly promoted Moi Arsonists 50-0. By hitting half a century in their match, the bankers lead their pool with three points.
2022 Champions Menengai Oilers ran three tries for a 21-5 win and they are second in the pool with three points.
Kabeberi 7s results
Tessen Warriors 26-0 Blak Blad
Nondies 12-7 Kenya Harlequin
Kisumu RFC 0-28 Impala RFC
Strathmore Leos 5-5 Nakuru RFC
Kabras RFC 22-7 Daystar Falcons
Mwamba RFC 17-7 MMUST
KCB Rugby 50-0 Moì Arsonists
Menengai 21‐5 Catholic Mònks