Uganda Sevens, the defending champions of the Africa Men's 7s, have unveiled their final squad for the upcoming tournament set to take place in Harare, Zimbabwe, next weekend.
The selected squad members include Pius Ogena, Adrian Kasito, Mubarak Wandera, Alex Aturinda, Nobert Okeny, and William Nkore.
Wokos in Uganda Sevens
Head Coach Tolbert Onyango has included Davis Shimwa, Isaac Massa, and French-based Philip Wokorach in the squad. Ian Munyani will captain the team, with Aaron Ofoywroth serving as his assistant.
The stakes are high in this competition, as the winner of the Africa Men's 7s will earn a direct qualification ticket to the Paris Olympics. Meanwhile, the second and third-placed teams will secure a place in the 2024 Final Olympic Qualification Tournament.
Uganda Sevens competitors
In Pool A, South Africa, the top-seeded team in the Africa Men's 7s, are determined to secure their spot in the prestigious global event. They will face competition from Madagascar, Tunisia, and Cote d'Ivoire.
Kenya 7s, in pool B aim to rebound from a disappointing 2022 performance. Their goal is not only to win the title and secure an Olympic ticket but also to earn a place in the World Challenger Series, with hopes of making a swift return to the series.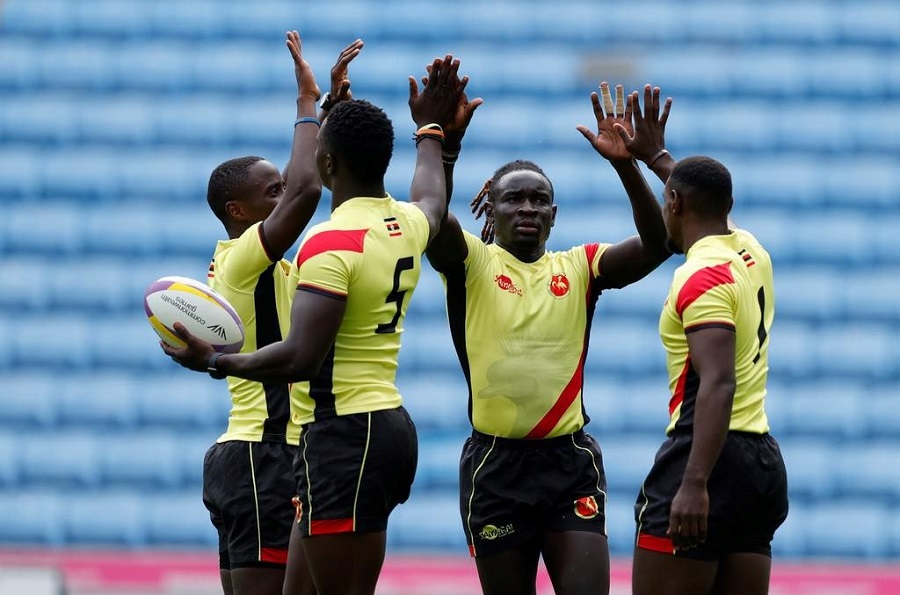 Kenya 7s will compete against Zambia, Namibia, and Nigeria, the winners of the qualifying round.
Pool C promises thrilling matchups, as African champions Uganda and runners-up Zimbabwe are placed in the same group, intensifying the competition among these formidable teams. Burkina Faso and Algeria also join this pool.
Uganda 7s squad:
Mubarak Wandera
Davis Shimwa
Dennis Etwau
Isaac Massa
William Nkore
Nobert Okeny
Philip Wokorach
Pius Ogena
Alex Aturinda
Adrian Kasito
Aaron Ofoywroth (Vice Captain)
Ian Munyani (Captain)