KCB Rugby, who are currently in the hunt for the circuit title, have made some adjustments to their squad in preparation for the upcoming Kabeberi 7s event scheduled to take place at RFUEA Grounds over the weekend.
They will be without the services of two players, senior player Michael Wanjala and former Kabras winger William Opaka.
Wahinya leads KCB rugby
As a result, Brian Wahinya will step up to assume the role of captain, with Bob Muhati and Elphas Adunga assisting him in leadership duties.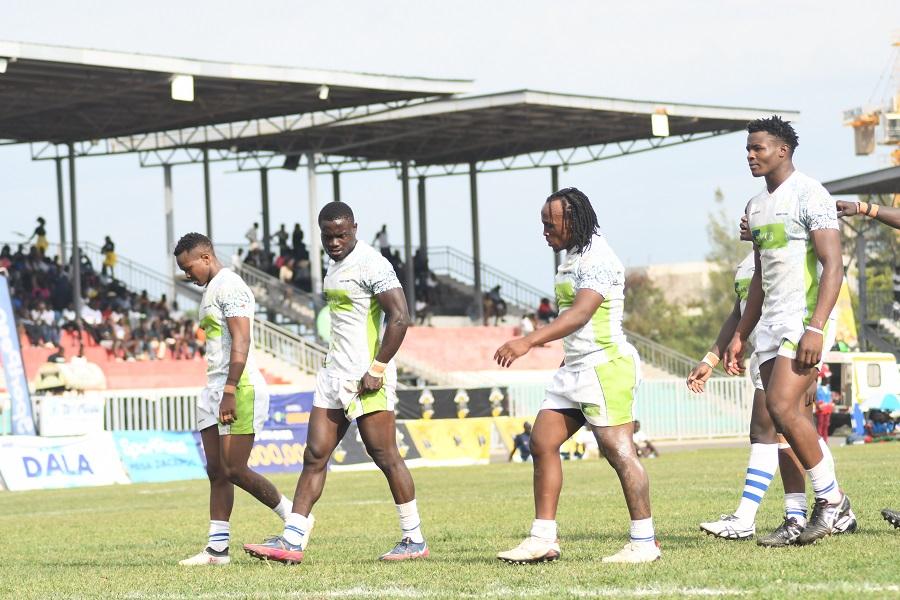 In the 13-man squad, Emmanuel Opondo has been included, joining the ranks alongside Eugene Omondi, Trevor Adawa, Isaac Njoroge, Levy Amunga, Austin Sikutwa, Gabriel Namusasi, Lionel Ajeliti, Michael Wamalwa, and Elvis Namusasi.
As the defending champions of the Kabeberi 7s, KCB faces a challenging pool in Pool D, where they will compete against current National Sevens Circuit champions Menengai Oilers, Catholic Monks, and Moi University Arsonists.
KCB Rugby in race
The title race is incredibly close, with only one point separating the top contenders, Kabras Sugar (92 points) and KCB (91 points). Strathmore Leos are also in contention, holding third place with 82 points in the overall standings.
Kabras RFC have the opportunity to clinch their first circuit title in six years if they outperform KCB in the knockout stages of the cup competition.
On the other hand, KCB can secure the circuit title if they advance to the cup semifinals while Kabras fails to progress beyond the cup quarterfinals.
KCB Rugby final squad
Brian Wahinya
Bob Muhati
Elphas Adunga
Eugene Omondi
Trevor Adawa
Isaac Njoroge
Emmanuel Opondo
Levy Amunga
Austin Sikutwa
Gabriel Namusasi
Lionel Ajeliti
Michael Wamalwa
Elvis Namusasi
Technical Bench:
Andrew Amonde
Dennis Mwanja
Mariko Mshila TM (Team Manager)
Philip Wamae
Joseph Kolli
Mike Shamia
Ken Wandera