Kabras RFC 7s head coach Felix Ayange has named his squad that will be on duty in Kabeberi 7s scheduled for Saturday and Sunday at RFUEA Grounds.
The Sugarmen are seeking to reclaim the title they last won in 2017 and have retained the squad that was used last weekend.
Kabras RFC captain
Paul Abuto will lead the side out once again having led the side in the last five tournaments.
He is joined by Alfred Orege, Barry Robinson and Griffin Chao who have been regulars this season featuring in almost all tournaments.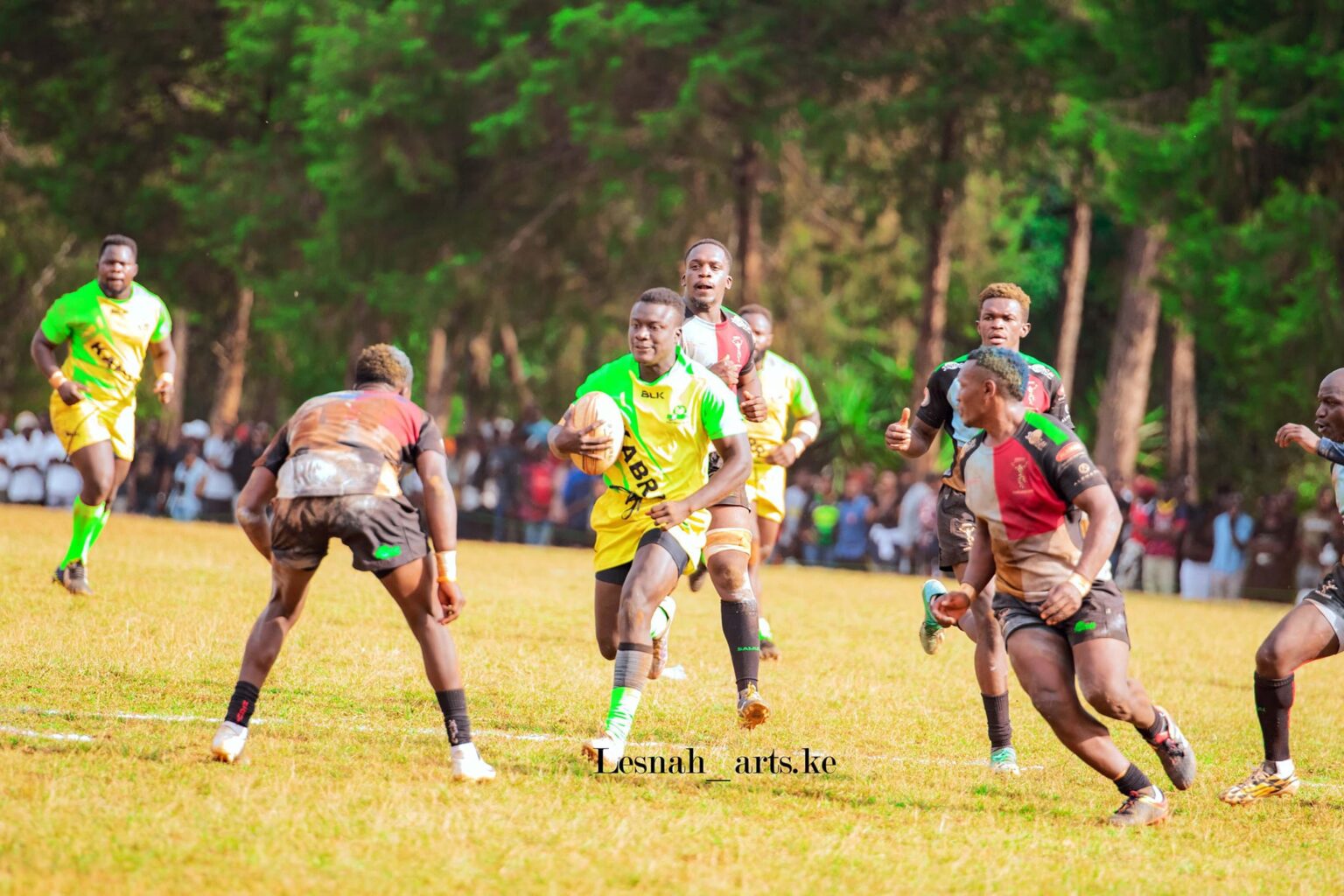 Dan Angwech, Derrick Ashihundu, David Bunduki, Patrick Lumumba, Warren Kamadi, Eric Cantona, Hillary Salano and Dan Abuyeka are also travelling.
Kabras RFC lead
The title race is incredibly close, with only one point separating the top contenders, Kabras Sugar (92 points) and KCB (91 points). Strathmore Leos are also in contention, holding third place with 82 points in the overall standings.
Kabras RFC have the opportunity to clinch their first circuit title in six years if they outperform KCB in the knockout stages of the cup competition.
David Bunduki
Patrick Lumumba
Paul Abuto
Alfred Orege
Derrick Ashihundu
Barry Robinson
Warren Kamadi
Eric Cantona
Mathias Osimbo
Hillary Salano
Griffins Chao
Abuyeka Duncan
Dan Angwech