KCB Rugby, Kabras Sugar and Nondies won all their pool games to reach the main cup quarters unscathed in the ongoing Tisap 7s at Eldoret Sports Club
Pool A
KCB Rugby handed Blak Blad a 28-0 defeat in their final pool game to top pool A with 9 points. Homeboyz also won 21-14 against Mombasa RFC to move to six points.
Both Homeboyz and Blak Blad accumulated 6 points each but Blak Blad sailed through to main cup quarters thanks to a superior goal difference.
Tisap 7s pool B
Catholic Monks fought hard to fend off their varsity counterparts MMUST 13-12. But the win couldn't guarantee them a main cup appearance as they finished third with seven points but with an inferior point difference.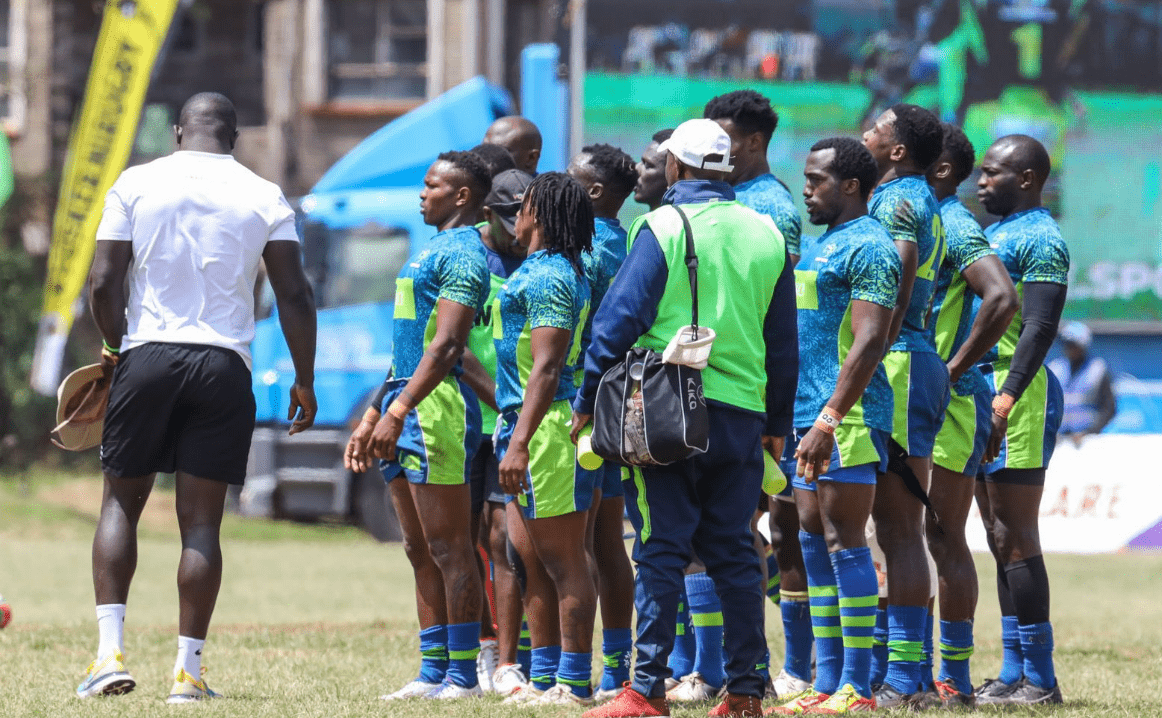 Strathmore Leos emerged 7-5 victorious over Menengai Oilers to go top of pool C, Oilers managed to finish second with MMUST finishing last.
Pool C
Kabras Sugar made it three from three after edging Kenya Harlequins 12-5. Quins have been relegated to challenge trophy. Kisumu RFC also managed to secure a cup quarter slot after seeing off Daystar Falcons 22-21.
Pool D
Nondies had a fantastic outing on day one as they managed a clean sweep to finish top of pool D.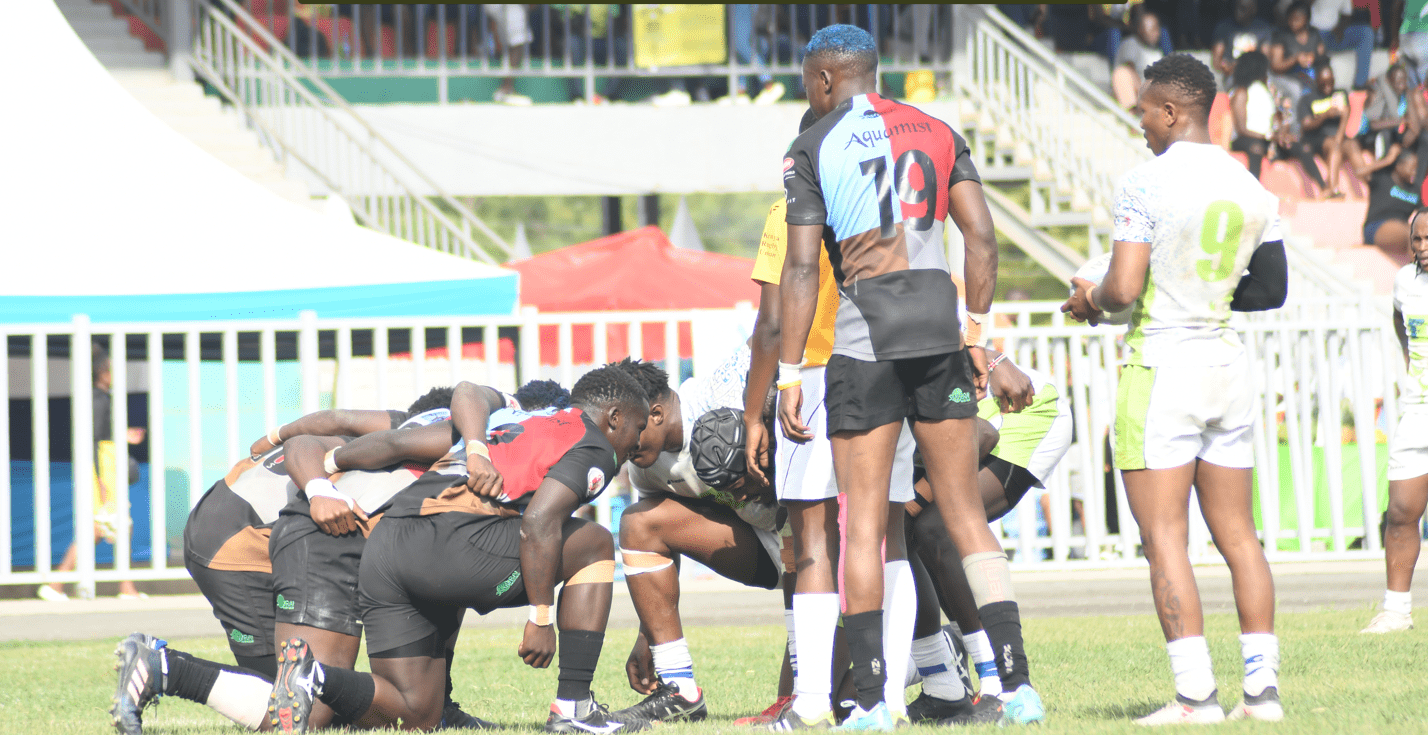 In their final pool game, they ran in four tries to defeat newcomers UoE Trojans 26-5. Mwamba RFC had to save their best for last as they defeated Nakuru 19-7 in their final pool game to post their first win in Tisap 7s.
The win saw Mwamba RFC sneak to the main cup quarters. Nakuru RFC and UoE finished third and fourth respectively and they have been relegated to the challenge trophy.
Tisap 7s results
1 0900 Blak Blad 17-7 Mombasa
2 0920 KCB 33-5 Homeboyz
3 0940 Menengai Oilers 14-12 Masinde Muliro
4 1000 Strathmore Leos 5-12 Catholic Monks
5 1020 Kenya Harlequins 7-14 Kisumu
6 1040 Kabras Sugar 24-7 Daystar Falcons
7 1100 Mwamba 19-19 UoE Trojans
8 1120 Nakuru 5-21 Nondescripts
9 1150 Blak Blad 14-14 Homeboyz
10 1210 KCB 28-0 Mombasa
11 1230 Menengai Oilers 12-7 Catholic Monks
12 1250 Strathmore Leos 31-7 Masinde Muliro
13 1310 Kenya Harlequin 19-12 Daystar Falcons
14 1330 Kabras Sugar 22-7 Kisumu
15 1350 Mwamba 19-26 Nondescripts
16 1410 Nakuru 24-5 UoE Trojans
17 1440 Homeboyz 21-14 Mombasa
18 1500 Catholic Monks 13-12 Masinde Muliro
19 1520 Daystar Falcons 21-22 Kisumu
20 1540 Nondescripts 26-5 UoE Trojans
21 1600 KCB 28-0 Blak Blad
22 1620 Strathmore Leos 7-5 Menengai Oilers
23 1640 Kabras Sugar 12-5 Kenya Harlequin
24 1700 Nakuru 7-19 Mwamba