Catholic Monks, Kisumu RFC and Nakuru RFC caused major upsets in the opening round while KCB, Kabras RFC won their openers in Tisap 7s games going on in Eldoret Sports Club, Eldoret.
KCB Rugby began their Tisap 7s campaign on a high seeing off Homeboyz 33-5. Their result turned out to be the biggest results of the opening round.
Blad win Tisap opener
Earlier on in the first game of the day, Kenyatta University outfit Blak blad crossed the whitewash three times to fend off Mombasa RFC 17-5.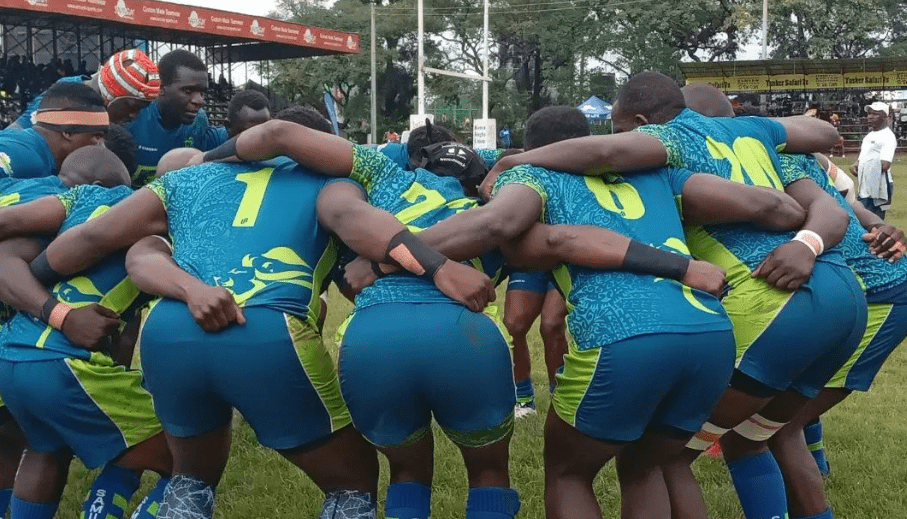 National 7s Champions Menengai Oilers overcame MMUST 14-12 in a closely contested match. Two conversions for Oilers made the difference for them in a match in which both sides landed two tries each.
Kisumu/UOE impress in Tisap 7s openers
Kisumu RFC ran in two converted tries to shock Kenya Harlequins 14-7. Another upset of the opening round saw Christie 7s finalists Strathmore Leos go down 12-5 in the hands of Catholic Monks.
Series leaders Kabras Sugar were 24-7 victorious over Daystar Falcons in their opening game as newcomers UoE Trojans staged a comeback and went toe-to-toe with Mwamba RFC managing a 19-all draw.
Nondies saw off Nakuru RFC 21-5 thanks to three converted tries to go top of pool D.
Tisap 7s results
1 0900 Blak Blad 17-7 Mombasa
2 0920 KCB 33-5 Homeboyz
3 0940 Menengai Oilers 14-12 Masinde Muliro
4 1000 Strathmore Leos 5-12 Catholic Monks
5 1020 Kenya Harlequins 7-14 Kisumu
6 1040 Kabras Sugar 24-7 Daystar Falcons
7 1100 Mwamba 19-19 UoE Trojans
8 1120 Nakuru 5-21 Nondescripts
9 1150 Blak Blad v Homeboyz
10 1210 KCB v Mombasa
11 1230 Menengai Oilers v Catholic Monks
12 1250 Strathmore Leos v Masinde Muliro
13 1310 Kenya Harlequin v Daystar Falcons
14 1330 Kabras Sugar v Kisumu
15 1350 Mwamba v Nondescripts
16 1410 Nakuru v UoE Trojans
17 1440 Homeboyz v Mombasa
18 1500 Catholic Monks v Masinde Muliro
19 1520 Daystar Falcons v Kisumu
20 1540 Nondescripts v UoE Trojans
21 1600 KCB v Blak Blad
22 1620 Strathmore Leos v Menengai Oilers
23 1640 Kabras Sugar v Kenya Harlequin
24 1700 Nakuru v Mwamba