Strathmore Leos have announced their squad that will be on duty during the Tisap 7s set for Saturday and Sunday at Eldoret Sports Club.
The side will miss the services of George Ooro, Victor Odhiambo, Nygel Amaitsa and Brunson Madigu.
Strathmore Leos include Muita
They still have Arnold Muita, Andrew Matoka, Stephen Osumba, Gabriel Ayimba, Shem Okola and captain Barnabas Owuor.
Richard Omedo, Stanislaus Shikoli, Brian Mwendwa, Elton Amalemba, Collins Maina and Darren Ongera are also part of Louis Kisia's side.
Leos who featured in the Christie 7s final have a date against Menengai Oilers and varsity sides Catholic Monks and MMUST in Eldoret.
Fellow Varsity side Blak Blad have also named their squad that will be captained by Meja Mulango and vice-captains Obat Kuke and Shuaib Wesonga.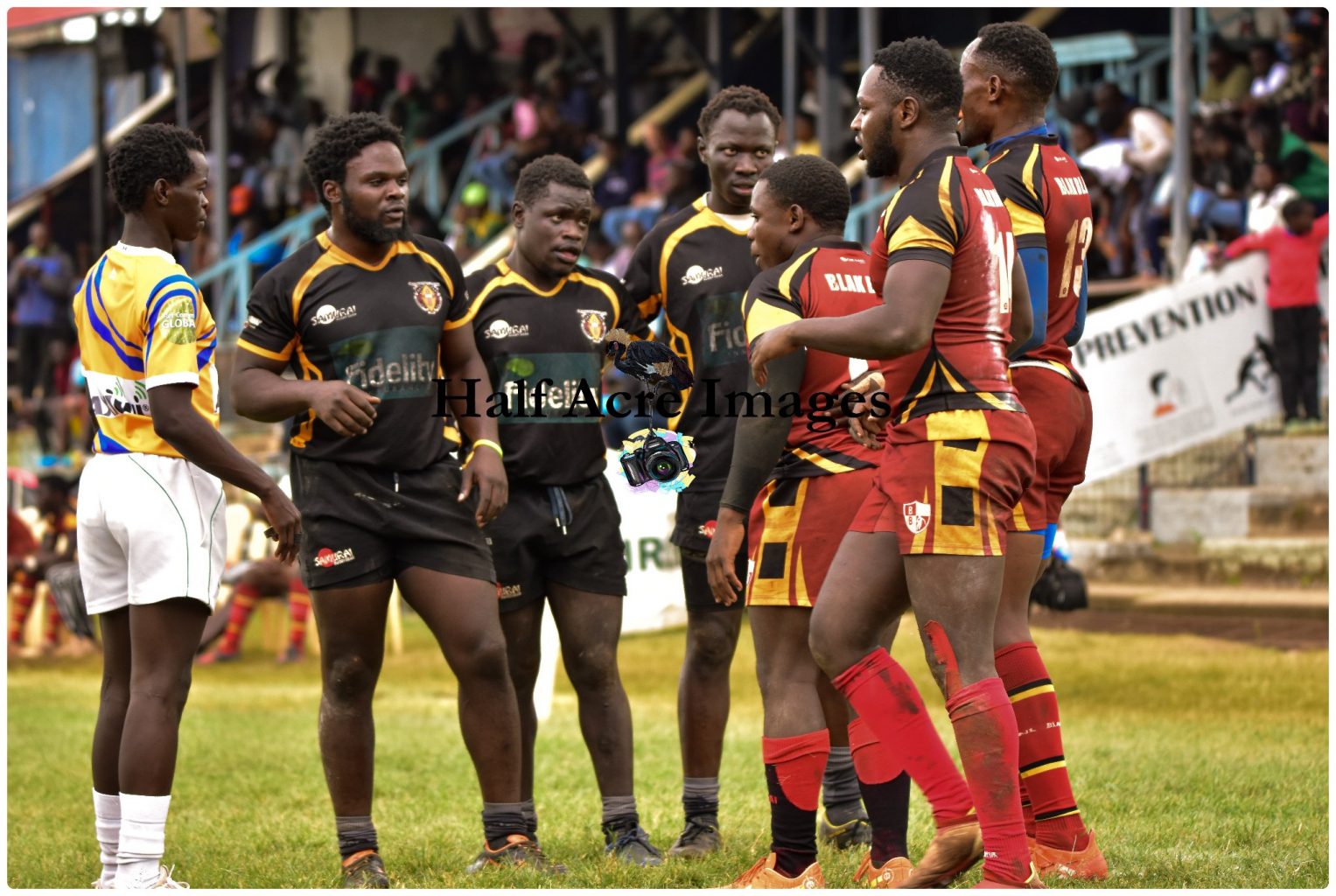 The squad also has John Ochieng, Kelvin Gathu, Ian Kitutu, Arthur Wanjohi, Derrick Masese, Oyoo Ochieng, Claude Kennedy, Butrous Angwenyi and Benji Rugar.
Elvis Otete is set scheduled to make his debut for the club at the Tisap 7s. Blak Blad have been pooled alongside KCB Rugby, Homeboyz and Mombasa.
2023 Tisap 7s Pools
Pool A:
KCB Rugby
Blak Blad
Homeboyz
Mombasa
Pool B:
Strathmore Leos
Menengai Oilers
Catholic Monks
MMUST
Pool C:
Kabras
Kenya Harlequin
Daystar Falcons
Kisumu
Pool D:
Nakuru
Mwamba
Nondies
UoE Trojans
Strathmore Leos squad for Tisap 7s
1. Shem Okola, 2. Gabriel Ayimba, 3. Richard Omedo, 4. Stanslaus Shikoli, 5. Barnabas Owuor, 6. Brian Mwendwa, 7. Stephen Osumba, 8.Elton Amalemba, 9.Andrew Matoka, 10. Joseph Ayiro 11. Arnold Muita, 12.Collins Maina, 13.Darren Ongera
Blak Blad
1.Obat Kuke(VC) 2. Meja Mulango(C) 3. John Bax Ochieng 4. Claude Kennedy 5. Butrous Angwenyi 6. Benji Rugar 7. Arthur Wanjohi 8. Derrick Masese 9. Oyoo Ochieng 10. Ian kitutu 11. Gathu Kelvin 12. Wesonga Shuaib(VC) 13. Elvis Otete*
Physio – Peninah Joseph TM – Robert Mulama SSC – Matta Williams Asst. Coach – Allan Ominde Coach – Rotich Kibet