Kabras RFC 16-match winning streak came to an end as they fell 7-5 to Christie 7s defending Champions Strathmore Leos in a cagey semifinal at RFUEA Grounds.
Strathmore Leos will face KCB Rugby in a repeat of the 2022 final which Leos won. Leos will be keen to end their winless run against the Bankers this season to retain the trophy.
How Leos beat Kabras in Christie
Kabras headed to the semis having won 16 consecutive matches with their last loss being during Dala 7s final when they lost 17-7 to KCB in the final.
The Sugarmen were quick off the blocks with Jone Kubu's kick and chase earning him a try that they failed to convert.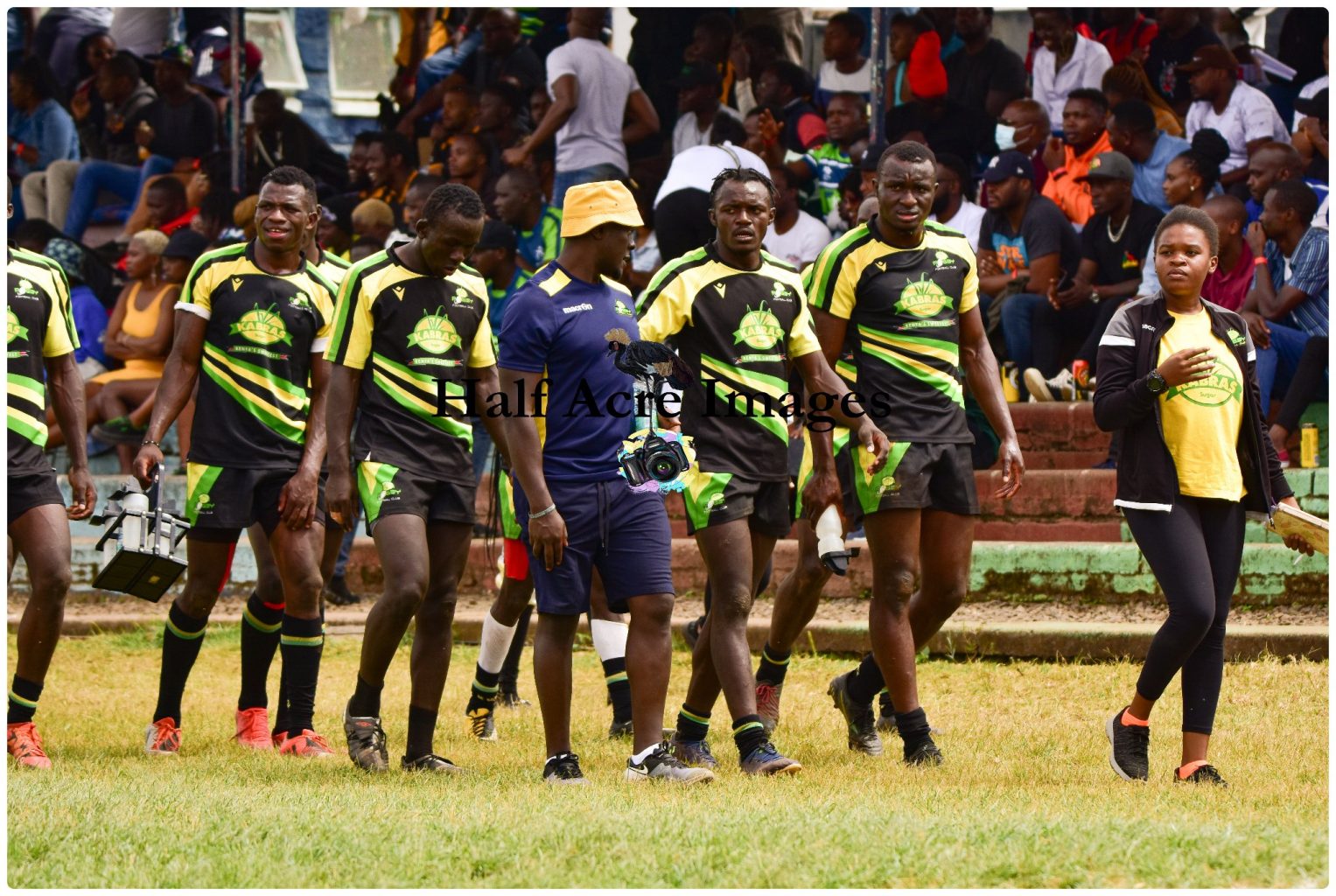 Strathmore Leos hit back with a try following an offload by Stephen Osumba to Nygel Amaitsa. Osumba added the extras for a 7-5 lead.
In the second, a cagey half was witnessed with a number of errors costing Kabras possession on several occasions. Strathmore held on to the slim lead to reach the first final this season.
KCB back in Christie 7s final
KCB had an impressive run in the semis as they whipped Nakuru RFC 33-7 to return to the final after missing out on two consecutive times.
The bankers started off impressively landing three tries in the first half. Samuel Asati, and Austin Sikutwa were the scorers in the first half.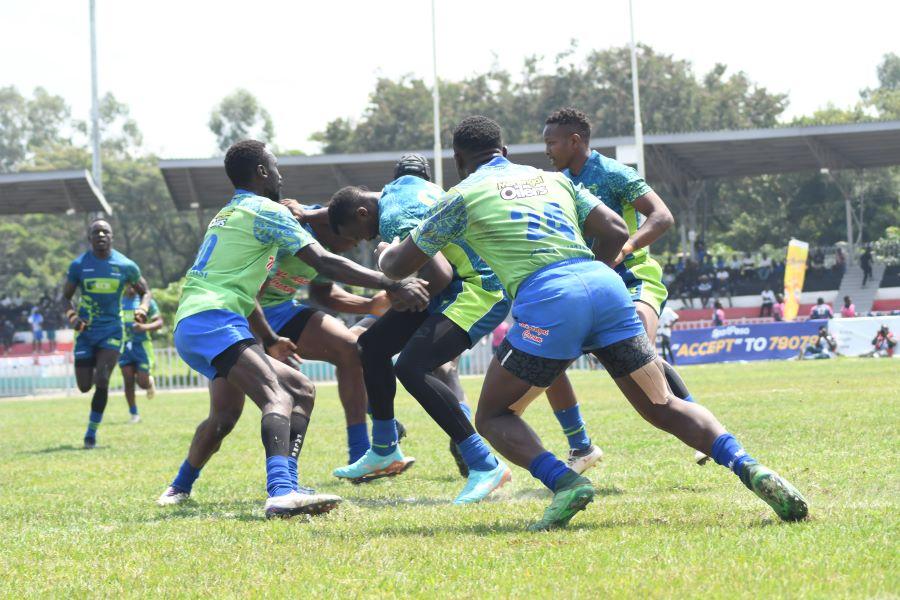 In the second half, they scored through Vincent Onyala, and Elvis Namusasi who all joined the scoresheet with more tries for the bankers.
Nakuru got a penalty try towards the end of the match to get a consolation.
Christie 7s fifth place
In the fifth-place playoffs, Kenya Harlequin have booked a date against Mwamba RFC. Quins withstood the pressure from Menengai Oilers to reach fifth place following a 14-12 win.
They were joined by Mwamba RFC who beat Blak Blad to reach the fifth place playoffs.
Christie 7s results
MATCH TIME CATEGORY FIXTURE RESULT
25 TBC Challenge QF MMUST 19-35 Homeboyz
26 TBC Challenge QF Nondies 19-14 Kisumu RFC
27 TBC Challenge QF Daystar Falcons 43-14 Impala
28 TBC Challenge QF Catholic Monks 10-0 Sigalagala
29 TBC Cup QF Kabras RFC 21-14 Kenya Harlequin
30 TBC Cup QF D1 v C2 Menengai Oilers 5-12 Strathmore Leos
31 TBC Cup QF B1 v A2 Blak Blad 7-12 Nakuru RFC
32 TBC Cup QF KCB Rugby 24-5 Mwamba
33 TBC 13th Place Semi MMUST 7-17 Kisumu
34 TBC 13th Place Semi Loser Impala 0-12 Sigalagala
35 TBC Challenge Semi Homeboyz 26-19 Nondies
36 TBC Challenge Semi Daystar Falcons 7-10 Catholic Monks
37 TBC 5th Place Semi Kenya Harlequin 14-12 Menengai Oilers
38 TBC 5th Place Semi Blak Blad 10-24 Mwamba
39 TBC Cup Semi Kabras RFC 5-7 Strathmore Leos
40 TBC Cup Semi Nakuru RFC 7-33 KCB
41 TBC 13th Place Final Kisumu v Sigalagala
42 TBC Challenge Final Homeboyz v Catholic Monks
43 TBC 5th Place Final Kenya Harlequin v Mwamba
44 TBC 3rd Place Playoff Kabras vs Nakuru
TBC Div 2 Final
TBC Women's Final
45 TBC Cup Final Stratmore Leos vs KCB