Christie 7s defending Champions Strathmore Leos, KCB Rugby, Nakuru RFC and National 7s Circuit leaders Kabras RFC have qualified for the quarters of the competition with a match to spare.
The log leaders Kabras RFC had an impressive run against Impala RFC scoring 59-0. Kabras on a counter scored the opener through Derrick Ashihundu and Brian Tanga added the extras for a 7-0 lead.
Kabras RFC shine
Tanga would then produce beautiful footwork to break way for the second try which he converted for a 14-0 lead. More tries followed as Tanga set up Alfred Orege with a switch of play for a try that was converted by Dan Angwech.
Kabras RFC hit 28 points when captain Paul Abuto scored his own try for a conversion by Angwech.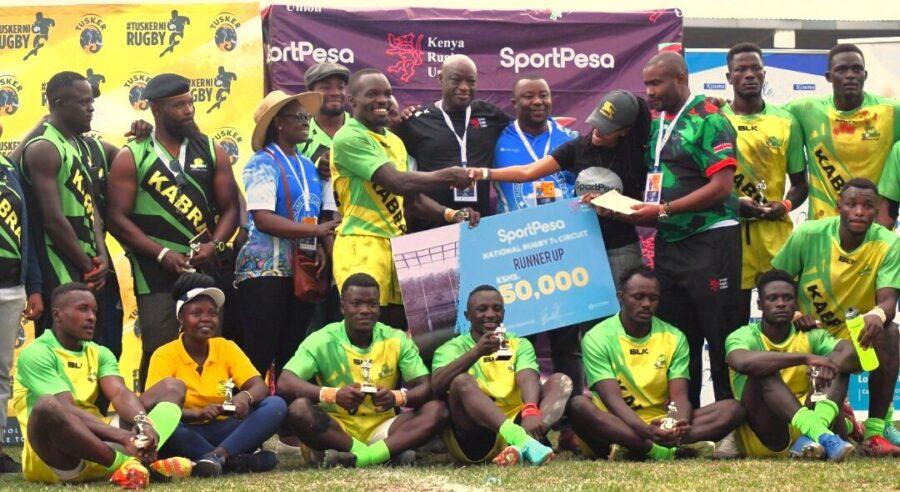 In the final half, Kabras' dominance in kick-offs which saw them retain possession in the first half continued and they scored straight from the kickoff with Kevin Wekesa setting up Bryceson Agesa for the opener.
Kenya 7s forward Kevin Wekesa bagged a brace before, William Muhanji, Orege and Barry Robinson added more tries.
Nakuru RFC reach Christie 7s quarters
Earlier, Nakuru RFC held on to quell pressure by MMUST to reach the quarters. As it stands, Kabras and Nakuru RFC are tied on six points each ahead of their afternoon face-off.
In Pool B, Daystar Falcons edged closer to reaching their maiden quarterfinal this season after picking the second consecutive win.
Patrick Odongo bagged a hattrick in the first half for a 17-14 lead. Homeboyz scored a five-pointer in the second half but Floyd Wabwire raced on to score at the death for Daystar's win.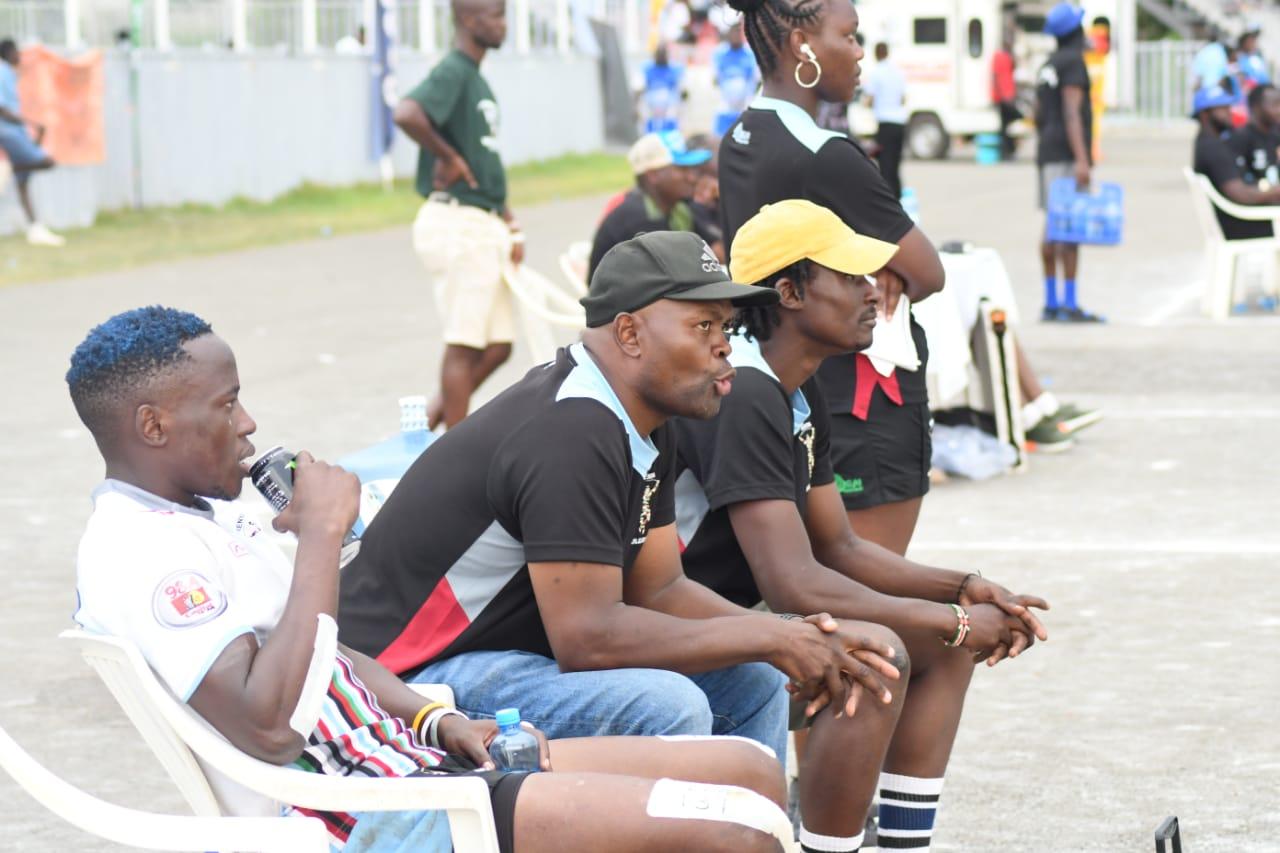 Kenya Harlequin had to dig deep to beat Blak Blad 21-14. Three converted tries were enough for the hosts to revive their quarterfinal hopes. After the second round, Daystar lead with six points while Quins and Blad are tied on four points making the pool open.
In Pool C, Christie 7s holders Strathmore Leos and KCB proceeded to the last eight following narrow wins. The two are tied on six points each.
KCB Rugby needed three tries to beat Kisumu RFC who had tried a late surge but their efforts were thwarted. Strathmore had two unconverted tries.
Menengai Oilers' first win was a 47-0 win over Sigalagala while Mwamba beat Nondies 26-7. With the win, Mwamba stay top of the log with six points. Menengai Oilers are second with five points while Nondies have three points making the pool open.
Christies 7s results
1 0800 Nakuru 21-5 Impala
2 0820 Kabras Sugar 24-12 Masinde Muliro
3 0840 Homeboyz 19-24 Blak Blad
4 0900 Kenya Harlequin 12-15 Daystar Falcons
5 0920 Strathmore Leos 31-0 Kisumu
6 0940 KCB 26-7 Catholic Monks
7 1000 Mwamba 27-14 Sigalagala
8 1020 Menengai Oilers 7-7 Nondescripts
WOMEN'S COMPETITION
9 1120 Nakuru 19-14 Masinde Muliro
10 1140 Kabras Sugar 59-0 Impala
11 1200 Homeboyz 19-21 Daystar Falcons
12 1220 Kenya Harlequin 21-14 Blak Blad
13 1240 Strathmore Leos 10-0 Catholic Monks
14 1300 KCB 17-10 Kisumu
15 1320 Mwamba 26-7 Nondescripts
16 1340 Menengai Oilers 47-0 Sigalagala
WOMEN'S COMPETITION
17 1440 Masinde Muliro v Impala
18 1500 Daystar Falcons v Blak Blad
19 1520 Catholic Monks v Kisumu
20 1540 Nondescripts v Sigalagala
21 1600 Kabras Sugar v Nakuru
22 1620 Kenya Harlequin v Homeboyz
23 1640 KCB v Strathmore Leos
24 1700 Menengai Oilers v Mwamba