Menengai Oilers back row and Kenya 7s centre Harold Anduvate had become a force on the rugby field with brilliant performances for the Nakuru-based side in their run-up from the lower tiers to the top tier.
In 2019, he captained Menengai Oilers to their maiden major trophy during the Great Rift 10s. And his impressive shows had earned him a place in the Kenya 7s squad.
Anduvate made his Kenya 7s debut in January 2019 during the Hamilton Sevens. The Menengai High School alumnus was slowly becoming a mainstay in Shujaa's set up but fate had a different plan for him.
Harold Anduvate's injury
On 23rd October 2021 during a build-up match between the Kenya 7s sevens team and Kenya Chipu, in preparation for the Safari Sevens Anduvate encountered a devastating injury that left him broken, both physically and emotionally.
In the aftermath of the distressing incident, Anduvate underwent surgery just a few days later to correct his torn anterior cruciate ligament but had several setbacks in his recovery journey.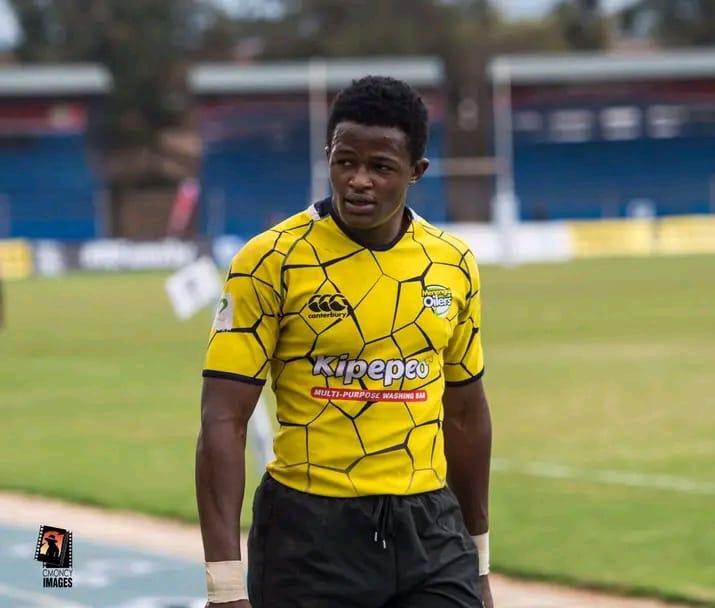 After close to two years in the cold, Anduvate will be making a comeback on the pitch soon, we caught up with him and he shared his joy of being back.
"Returning to training after a long injury layoff is a mix of emotions. There is a sense of excitement and gratitude for the opportunity to play again, but there is also an element of caution and awareness of the challenges ahead. Overall, it's a moment of renewed determination and focus, " he said.
The road to recovery was long and arduous, filled with pain and uncertainty. But Anduvate's spirit was unyielding. With unwavering support from his family, friends, and teammates, he embarked on a gruelling rehabilitation journey.
"It has been a vigorous and transformative journey. I hadn't thought it would take long and get overwhelming at times. Nevertheless, it has taught me the value of patience, resilience and discipline."
"Throughout the rehabilitation process, I have learned to listen to my body, follow a structured recovery plan and work closely with a dedicated team of medical professionals" he added.
Harold Anduvate resilience
Throughout the months of struggle, Anduvate faced moments of doubt, but he refused to give up. His love for the sport and the roar of the crowd kept him going, even in the darkest hours. He trained tirelessly, pushed his limits, and found solace in the memories of the victories he had once achieved.
As news of Anduvate's injury spread, an outpouring of support came from the rugby community, teammates and fans across the country.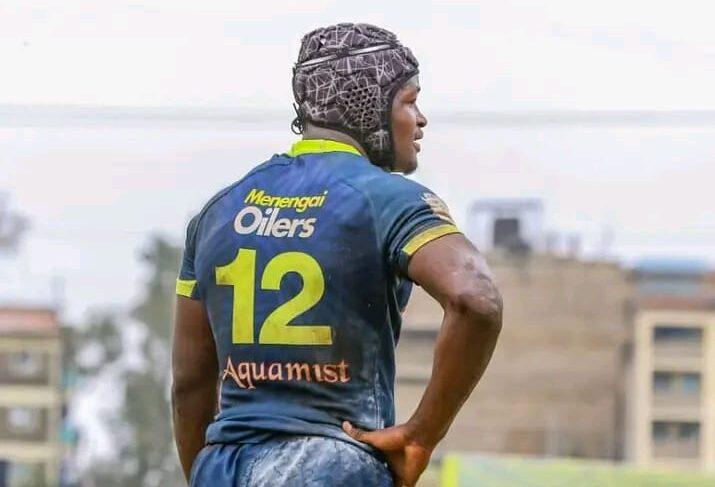 "The support from my team and fans during my recovery has been phenomenal, from the coaching staff to the medical team and fellow players, everyone has been incredibly supportive and understanding. Their unwavering belief in my abilities and their commitment to my well-being has played a pivotal role in helping me stay on the course regaining full fitness, "Anduvate stated.
Having resumed full training with the rest of the squad, Anduvate remains confident that he's capable of gaining his previous playing form.
"I am confident in performing at the same level as before my injury. The recovery process has provided me with a perspective time and effort to regain my physical abilities and worked closely with my coaches to refine my skills, I'm eager to showcase my hard work and determination on the field" he disclosed.