St Mary's Yala rugby team are the Nyanza Region Rugby 7s champions after edging Maseno 5-0 in the final to reclaim the title at Maranda School.
The cagey match saw only one unconverted try scored to decide the outcome of the match played on Monday.
St Mary's Yala qualify
Both Yala and Maseno will head to the National games scheduled for Kakamega next month. To reach the semis, Maseno School beat Kisii School 10-5 in a match that had to be decided in sudden death.
Yala on the other had a 17-0 win over Agoro Sare. Agoro Sare went on to finish third after a 21-10 win over Kisii.
Nyanza Region quarter
Kisii's solid defense secured a 10-0 victory over Nyabondo in the quarterfinals, while Maseno triumphed over Anjego with a 17-7 scoreline.
The second semifinal will witness a clash between Agoro Sare and St. Mar's Yala. Agoro Sare demonstrated their determination by defeating Gekano 19-7 in the quarters, while St. Mar's Yala delivered a convincing 19-0 win against Ambira.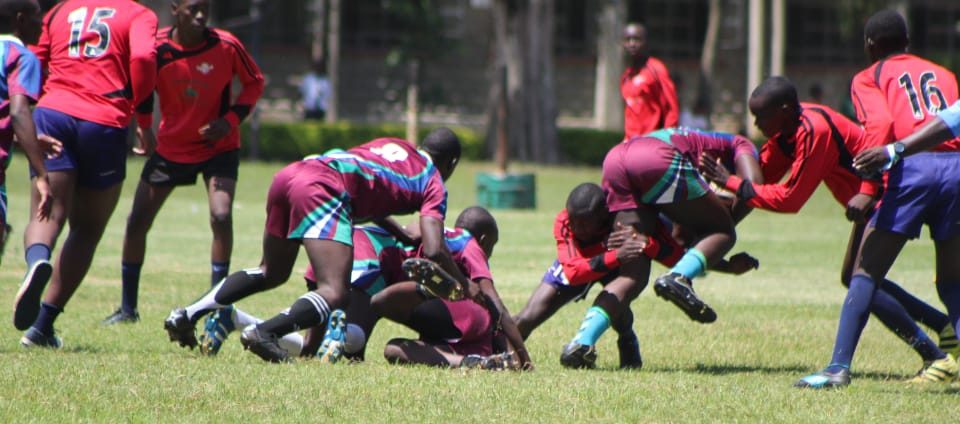 Yala dominated their pool match against Cardinal Otunga, securing a resounding 38-0 win. Kisii displayed their mettle, defeating Ambira 5-0 in a closely contested encounter.
Maseno overpowered Kanga with a convincing 19-0 victory, while Kisii maintained their winning streak, defeating Homabay 24-0.
In a thrilling encounter, Agoro Sare triumphed over Enkinda with a 19-7 scoreline, showcasing their determination to advance in the tournament.
Nyabondo defeated Yala with a 12-7 score. Gekano put up a spirited fight but fell short against Maseno, with a final score of 7-12.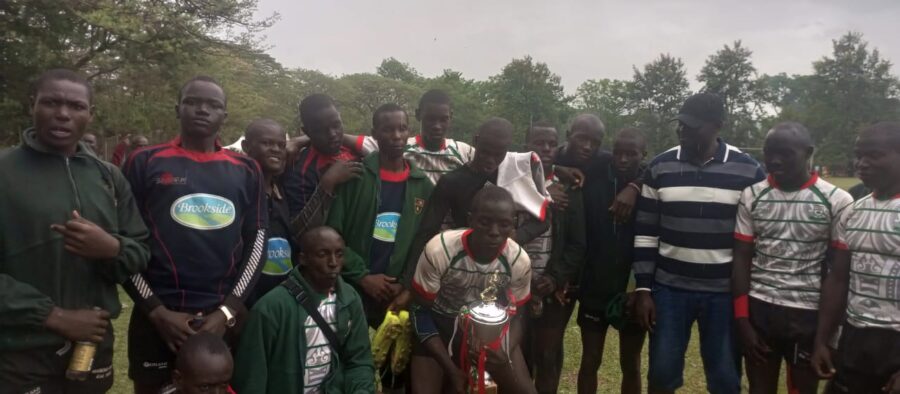 Anjego displayed their resilience but was ultimately outplayed by Agoro Sare, who secured a 24-14 victory.
In the last pool matches, Cardinal Otunga dominated Nyabondo with a convincing 17-0 win, while Homabay fought valiantly but succumbed to Ambira with a 7-14 score.
Nyanza Region Rugby 7s semi-final pairings
MAIN CUP SEMIS
Kisii vs Maseno
Agoro Sare vs St Mar's Yala
BOWL SEMIS
Cardinal vs Enkinda
Homabay vs Kanga
Quarters Results
St Mary's Yala 19 – 0 Ambira
Kisii 10 – 0 Nyabondo
Maseno 17- 7 Anjego
Agoro Sare 19- 7 Gekano
POOLS
YALA 38- 0 CARDINAL OTUNGA
KISII 5-0 AMBIRA
MASENO 19- 0 KANGA
KISII 24- 0 HOMABAY
ENKINDA 7-19 AGORO SARE
NYABONDO 12-7 YALA
GEKANO 7-12 MASENO
ANJEGO 14- 24 AGORO SARE
NYABONDO 0- 17 CARDINAL OTUNGA
HOMABAY 7- 14 AMBIRA
KANGA 5 – 10 GEKANO