The Rujumba 7s Pools are out as the circuit is set to resume on the 22-23 July 2023 at the Kings Park Arena.
Black Pirates, currently topping the table after winning the first two event, will also serve as the hosts for the third leg of the circuit. They have been placed in Pool A, where they will compete against Buffaloes, Stallions, and Boks.
Rujumba 7s Pool B
In Pool B, the Nile 7s defending champions, Hippos Rugby, will be vying for success. They will be up against the Rhinos, who are making their circuit debut and currently occupy the eighth position, as well as Kyambogo and the Warriors.
Kobs, who currently hold the second position in the standings, have been drawn into Pool C. They will face off against Walukuba, Mongers, and Sailors as they aim to secure another strong performance.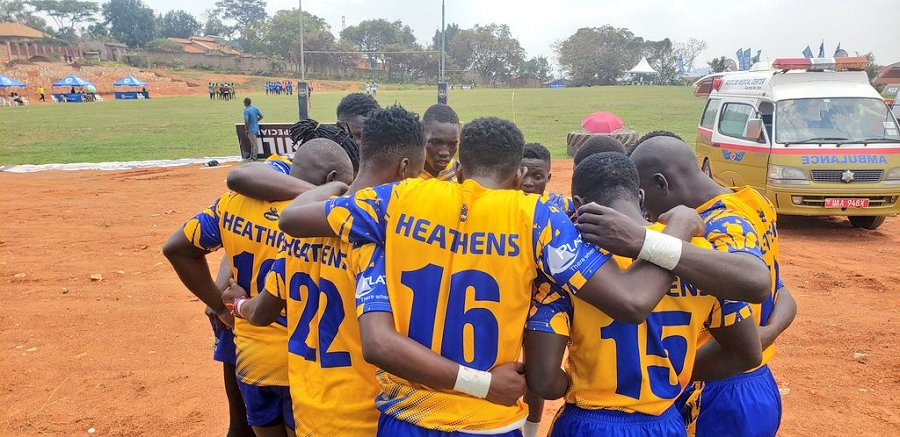 Heathens, currently in third place, have been allocated to Pool D.
Their opponents in this group will be RAMs, Impis, and Mubs, as they strive to maintain their position in the standings.
The upcoming matches in each pool promise thrilling encounters as the teams battle it out for supremacy in the Stanbic Rugby 7s circuit.
Rujumba 7s Pools
Pool A: Pirates, Buffaloes, Stallions, Boks.
Pool B: Hippos, Rhinos, Warriors, Kyambogo.
Pool C: Kobs, Walukuba, Mongers, Sailors.
Pool D: Heathens, Impis, Rams, Mubs.
Women's pool
Pool A: Black Pearl, Nile Rapids, Lady Probable.
Pool B: Thunder Birds, Avengers, Lady Possibles
Uganda 7s Circuit standings
Pirates 44
Kobs 36
Heathens 32
Hippos 31
Buffaloes 26
Impis 25
Walukuba 22
Rhinos 20
Mongers 16
Rams 12
Warriors 12