Likoni RFC were crowned champions in the 2022 Diani Beach Junior Sevens hosted at Safari Beach hotel on Saturday and Sunday.
Likoni claimed the title after winning all their matches in the tournament which adopted the league format.
In their final match, Likoni won 14-7 against Shimba Hills in a closely contested tie to top the table in the round Robin format.
Shimba dominated the play from kick-off but only failed to convert their chances. Teddy Ochieng was the first on the score sheet with a well-converted try for a 7-0 at the break.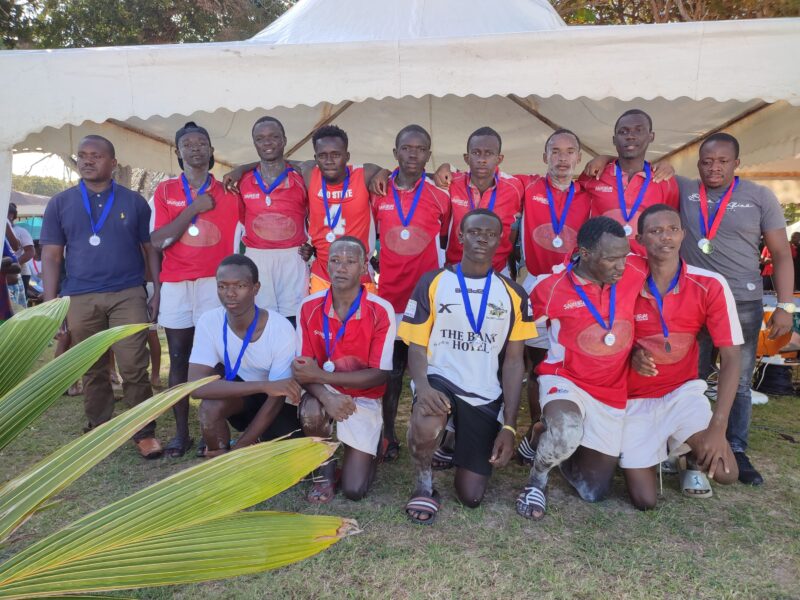 A halftime pep talk from Shimba Hills coach Steven Bosire seems to have worked magic, with his charges scoring a quick converted try immediately after the resumption of the second half courtesy of fly half Martin Tuva.
Likoni scored the winner in the dying minutes, Centre referee Saidi Kenya blew the final whistle to guarantee Likoni their win.
In other categories, Likoni also scooped the under-12 boys category, Tradewinds came as runners-up.
In the girls' Category, Likoni left nothing to chance by garnering 12 points, from four wins to be announced winners, Shimba Hills came second with nine points.
Likoni RFC's Omar Makaba was named the most valuable player of the tourney while Shimba's Marian Wambua was the MVP on the girls' side.
Mvindeni secondary was feted with the Team spirit award.
The performance left the little-known Shimba Hills head coach Steven Bosire the man on the moon, crediting his success to consistency in training.
"Am very excited by the performance of both my boys and girls, the consistency in training has finally paid off, especially for the ladies' team which it was their maiden tournament"
Bosire lauded the South Coast Pirates management for successfully organizing the two-day event.
The event was made possible by Safari Beach Hotel,Aquelle Waters,and Wildlife Works.
Diani Junior Sevens Winners
Under 18 Boys.
1.Likoni
2.Shimba Hills
3.Pirates
4.Kaya Tiwi
5.Mvindeni
6.Waa Boys
7.Ramisi
8.Mombasa
Under 18 Girls
1.Likoni
2.Shimba Hills
3.Mwamzandi
4.Mvindeni
5.Kaya Tiwi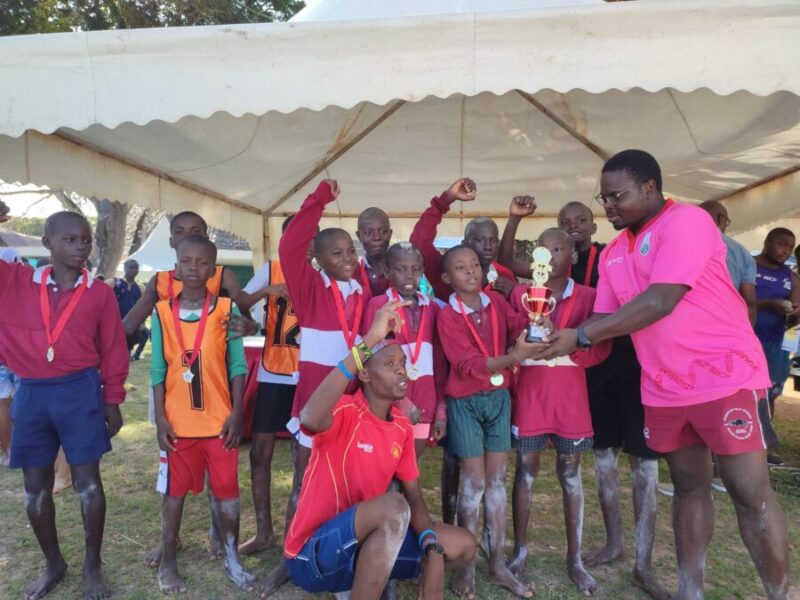 Under 12.
1.Likoni
2.Tradewinds
3.Pirates 1
4.Pirates 2.