Vancouver 7s  Champions Argentina have announced a 14-man squad for the upcoming Toulouse 7s and London 7s scheduled for 20-22 May and 28-29 May 2022.
Matías Osadczuk who has 122 caps returns to the squad after close to nine months of absence having last appeared in the Tokyo Olympics where he was injured.  The player suffered a torn cruciate ligament in his left knee during their win over South Africa and had to undergo surgery.
Speaking on his return, the player said:
"I am very happy to be able to join the team again. The truth is that it was almost nine months of pure recovery and training, although everything became easier and more bearable for me seeing the team's results."
"I'm ready to give my best again," said Osadczuk added.
Joaquín Lamas also returns to the squad after missing the last two tournaments. He made his debut this season and featured in the first four tournaments. Marcos Moneta, Franco Sabato, Tobias Ware have all been included in the squad.
Argentina have been grouped alongside England, Canada and Japan in Pool A. View all Pools 
The Toulouse 7s will be staged at The Stade Ernest-Wallon. The stadium was built in the late 1980s and it was recently renovated. It has a capacity of 19,500.
On the men's side, Toulouse will be the 36th new host city in the World 7s Series , while on the women's side, it will be the 21st.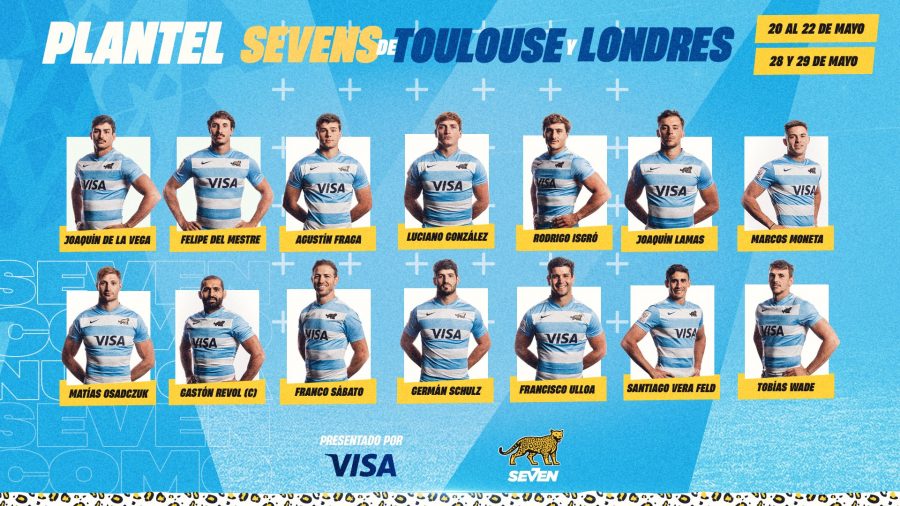 DE LA VEGA , Joaquín (50 caps / 9 tournaments)
DEL MESTRE , Felipe (124 caps / 25 tournaments)
FRAGA , Agustín (20 caps / 4 tournaments)
GONZÁLEZ , Luciano (179 caps / 35 tournaments)
ISGRÓ , Rodrigo (46 caps / 9 tournaments)
LAMAS , Joaquín (14 caps / 4 tournaments)
MONETA , Marcos (48 caps / 9 tournaments)
OSADCZUK , Matías (122 caps / 24 tournaments)
REVOL , Gastón -captain- (396 caps / 86 tournaments)
SABATO , Franco (285 caps / 58 tournaments)
SCHULZ , Germán (259 caps / 49 tournaments)
ULLOA , Francisco (30 caps / 11 tournaments)
VERA FELD , Santiago (33 caps / 6 tournaments)
WADE , Tobias (9 caps / 2 tournaments)