Barani are the Malindi Beach Rugby age-grade champions after seeing off Malindi A 2-1 in the final staged at Buntwani Waterfront in Malindi.
Barani who looked favourites from onset were the first to enter the score board, Junior Katama breaking the deadlock minutes after kickoff to lead 1-0.
Malindi replied almost immediately with a try to level the matters 1-1 thanks to Edward Fondo, as the referee signaled for halftime.
Maurice nyundo last minute magic won it all for the hosts as he danced past hapless Malindi defence to score the winner.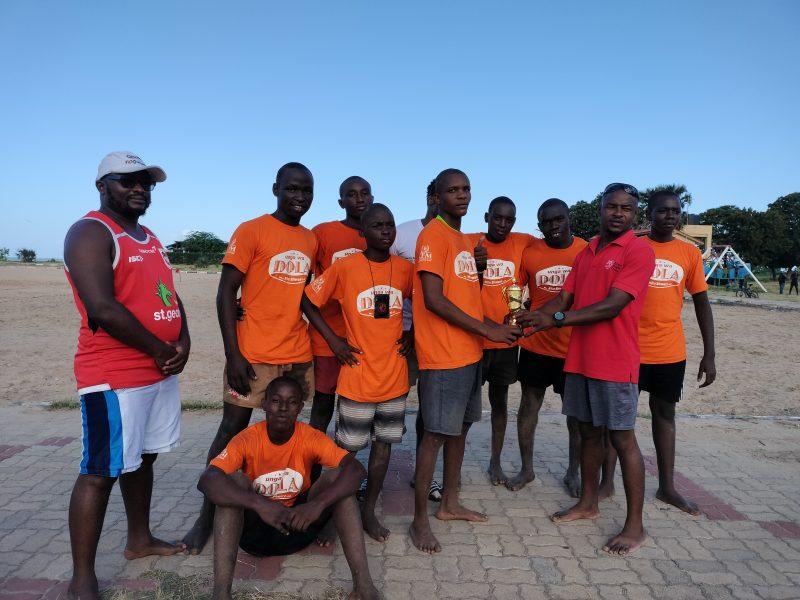 (Kenya Rugby Union Coast Region Rugby Development Officer Leon Luban'ga awarding Barani after their win)
The win, coach John Hulk Gona said, was a good reward for his boys efforts as their aim was always to win the tournament.
"I feel happy, I am happy for this kids, they've been training for this event and their effort finally got rewarded" he said.
Malindi Beach Rugby Age-grade Results:
Baharani Boys 1-0 Miritini Sailors
Malindi B 4-0 Marafa
Malindi A 0-0 Garashi
Barani Girls 0-1 Paul Harris
Barani Boys 2-4 Marafa
Malindi B 2-0 Miritini
Malindi A 1-1 Gede
Paul Harris 1-0 Barani Girls
Barani Boys 1-1 Malindi B
Marafa 0-0 Miritini
Gede 2-0 Garashi
Semis 1
Barani 2-1 Gede
Semis 2
Malindi A 4-2 Malindi B
Final
Barani 2-1 Malindi A