The semi-final lineup for the Africa Men's 7s is now set, with four teams still vying for an Olympic ticket.
In the first semi-final, Kenya 7s is set to face the host nation, Zimbabwe, in a match scheduled for 1:50 PM.
Kenya 7s in Africa Men's 7s semis
Kenya's Shujaa earned their spot in the last four with another convincing victory, this time over Burkina Faso, while Zimbabwe secured their spot by defeating Madagascar.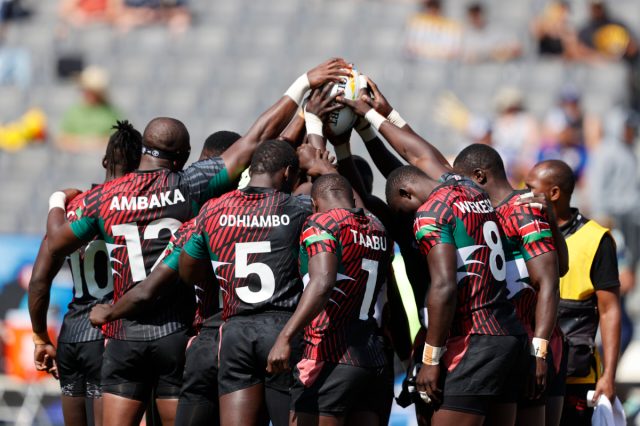 The second semi-final will see defending champions Uganda facing a tough challenge against South Africa.
South Africa, another strong contender, secured their place in the semis with a dominant 27-0 win over Nigeria.
In their match, Ronald Brown showcased exceptional agility as he manoeuvred through the defense to score a try, adding another at the left corner for a commanding 12-0 lead.
South Africa continued to dominate, adding 17 more points to reach a comfortable 27-0 scoreline.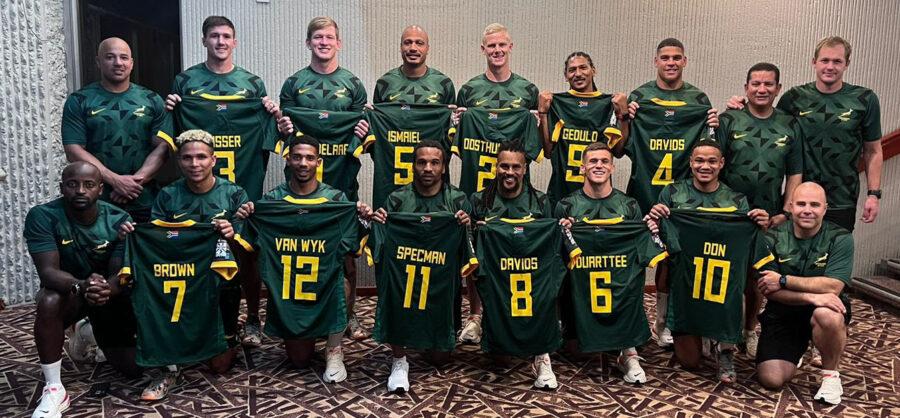 Defending champions Uganda advanced to the semi-finals by defeating Zambia with a score of 29-15. Puis Ogena set the tone with a powerful run, scoring the opening try to give Uganda an early lead. Uganda extended their advantage before Zambia mounted a comeback.
Philip Wokorach then made an impressive run through the defence and then provided the assist to Adrian Kasito for a third try, which was successfully converted, bringing the score to 17-7.
Nobert Okeny added the final try of the first half, giving Uganda a substantial 22-5 lead.
In the second half, Uganda conceded an early try, but Okeny returned to the scoresheet with another try at the left corner. Zambia managed to score the final try before the closing half.
Africa Men's 7s Cup Quarters
QF1 | Kenya 7s 26-0 Burkina Faso | 1000
QF2 |Zimbabwe Madagascar | 1022
QF3 |Zambia 15-19 Uganda | 1044
QF4 | South Africa 27-0 Nigeria | 1106
9th Place semis
Tunisia v Algeria| 1128
Namibia v Ivory Coast | 1150
5th Place Semis
Burkina Faso v Madagascar | 1306
Zambia v Nigeria | 1328
Cup Semis
Kenya 7s v Zimbabwe | 1350
Uganda v South Africa| 1412
11th Place Playoff
Loser 9th Place semi 1 v Loser 9th Place semi 2 | 1434
9th Place Playoff
Winner 9th Place semi 1 v Winner 9th Place semi 2 | 1456
7th Place Playoff
Loser 5th Place semi 1 v Loser 5th Place semi 2 | 1550
5th Place Playoff
Winner 5th Place semi 1 v Winner 5th Place semi 2 | 1614
Bronze Medal Playoff
Loser Cup semi 1 v Loser Cup semi 2 | 1641
Gold Medal Match
Winner semi 1 v Winner semi 2 | 1718