After two years on the sideline, speedster Tyson Juma is set to make MMUST Rugby return ahead of the Tisap 7s in Eldoret.
The speedster has been featuring in the 100m races since picking a head injury in their KRU Championship semi-final match against MeanMachine which the students won to earn promotion to Kenya Cup February 2021.
MMUST confident
Juma is oozing with confidence and has promised good performance and he is hoping for the best in Eldoret.
"I'm confident that this weekend will be good for us and that we are going to bring good results back home. We know we're capable, we're well prepared and I pray that this weekend will be good to us" Tyson said.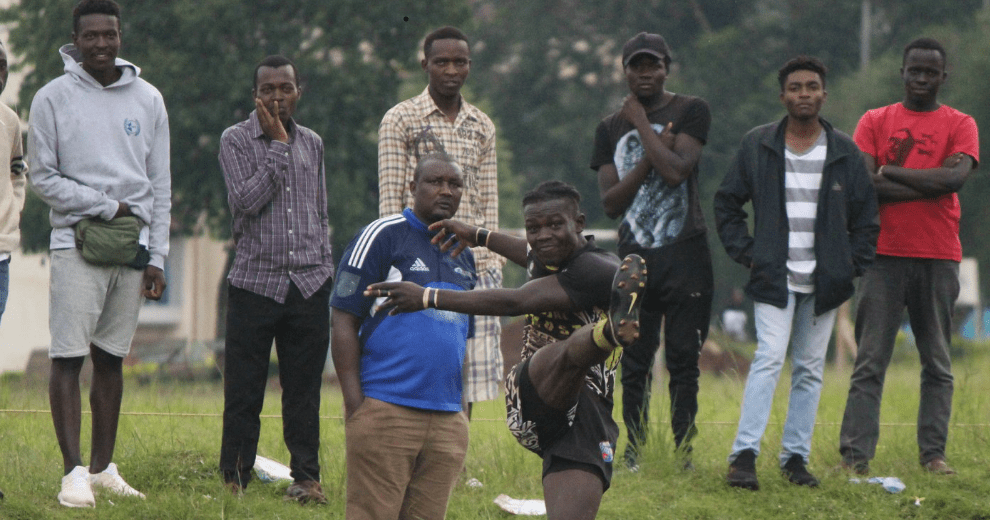 Former captain Kevin Abuga and Felix Wamocho are also back to boost up their team. The team will be captained by Veron Kaburu, with Bavon Okoth, Calvin Wabuyele, Paywick Munoko, Joseph Omulefu also included.
Despite some unfavourable results in their past games, the Lurambi boys still have plenty to play in the remaining two circuits.
MMUST are in pool B together with Strathmore Leos, Menengai Oilers and Catholic monks.
MMUST SQUAD
1.Bivon Okoth
2.Calvin Wabuyele
3.Paywick Munoko
4.Veron Kaburu C
5.Washington Ombima
6.Josephat omulefu
7.Musa Mugandi
8.Churchil Oyugi
9.kevin Abuga
10.Sam Maboni
11.Tyson Juma
12.Felix Wamocho