The KSSSA National Rugby 7s School Games Cup quarters are set for Thursday as the knockout stage kicks off at the Bull Ring in Kakamega.
Defending Champions Koyonzo High School, riding high on their dominant performances in pool play, will face off against Lenana High School.
KSSSA National Rugby 7s
Koyonzo's display of brilliance saw them top Pool A with maximum points and earned a spot in the quarterfinals, while Lenana showed their mettle by picking seven points in group B.
Vihiga High School, with their unstoppable run in Pool B, is set to clash with Bwake High School, who bounced back from an opening loss to secure their quarterfinal berth with determined victories over Alliance and Shimba in Pool A.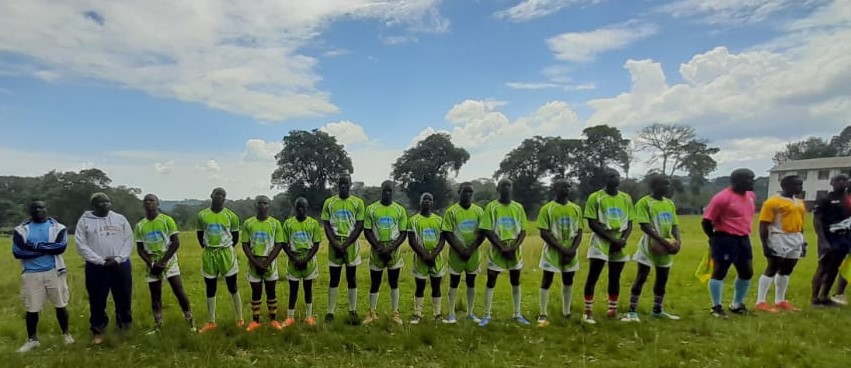 Menengai High School's commanding presence in Pool C, where they topped the pool with maximum points, sets the stage for a showdown against Yala High School, a team that has fought hard to secure their place in the quarterfinals in Pool D.
Bungoma High School will lock horns with Kitondo High School, the latter making their maiden appearance in the quarterfinals. Bungoma had 100% win record in Pool D.
Challenge Quarters
In the Challenge Quarters, where the action remains equally fierce, the matchups are equally enticing:
Alliance High School and Maseno High School will battle it out for a chance to advance further in the competition.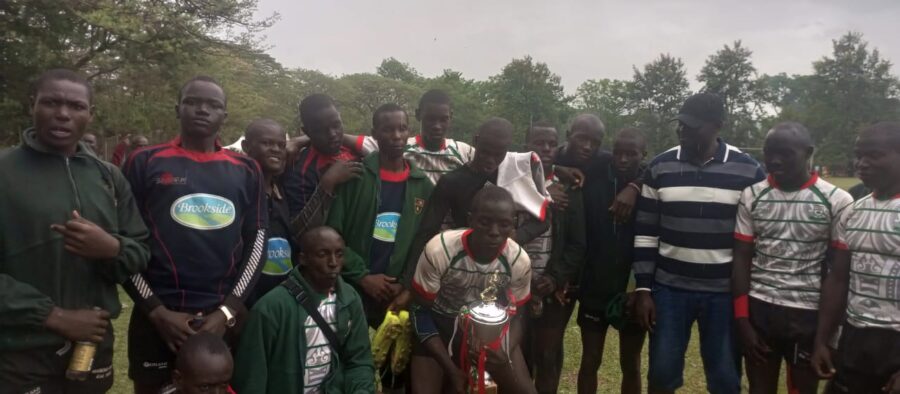 Kiambu High School and Shimba Hills High School, Garashi High School and Wayam High School and Upper Hill High School and Kangaru High School complete the Challenge Quarters lineup.
KSSSA National Rugby 7s Cup quarters
Koyonzo vs Lenana
Vihiga vs Bwake
Menengai vs Yala
Bungoma vs Kitondo
Challenge quarters
Alliance vs Maseno
Kiambu vs Shimba Hills
Garashi vs Wayam
Upper Hill vs Kangaru
2023 KSSSA National Rugby 7s standings
Pool A: Koyonzo 9pts, Friends Bwake 7pts, Alliance 5pts, Shimba hills 3pts
Pool B: Vihiga 9pts, Lenana 7pts, Kiambu 4pts, Maseno 4pts
Pool C: Menengai 9pts, Kitondo 7pts, Garashi 5pts , Kangaru 3pts
Pool D: Bungoma 9pts St Mary's Yala 7pts, Upper Hill 5pts, Wayam 3pts
*Teams in bold have qualified for Cup quarters
2023 KSSSA National Rugby 7s results
Koyonzo 19-0 Bwake
Alliance 22-0 Shimba Hills
St Maurice 10-0 Bushiangala
B Sulumeti 29-0 Paul Harris
Vihiga 36-0 Maseno
Lenana 14-5 Kiambu
Hidden Talent 25-5 Kivandini
Madira Girls 17-0 Jomo Kenyatta
Menengai High 21-5 Garashi High
Kitondo 26-7 Kangaru
Kinale 00-00 Nyamira
Gilgil 30-0 Silver
Bungoma High 7-5 St Mary's Yala
Upperhill 53-0 Wayam High
Day Two
Koyonzo 43-0 Shimba
Alliance 7-19 Bwake
Vihiga 22-0 Kiambu
Lenana 12-5 Maseno
Menengai 12-5 Kangaru
Kitondo 24-14 Garashi
Yala 60-0 Wayam
Upperhill 0-12 Bungoma
Bwake 31-12 Shimba
Maseno 10-10 Kiambu
Garashi 12-7 Kangaru
Bungoma 50-0 Wayam
Koyonzo 32-0 Alliance
Vihiga 41-5 Lenana
Menengai 28-5 Kitondo
Yala 14-00 Upper Hill