The Western Region Rugby 7s Games are in full swing and the quarterfinal pairings have been confirmed ahead of the highly anticipated showdowns set to take place at the Bull Ring on Friday.
For the Bowl Quarterfinals, Nyang'ori High School will compete against Ebusiloli Boys. Kolanya Boys and Butula Boys will clash in an exciting encounter, while Kakamega School will square off against Friends School Kamusinga (FSK). St. Peter's Mumias will lock horns with Nambale Boys, determined to secure a spot in the next round.
Kakamega School out of contention
Teams battling for the bowl quarters are out of National slot contention, meaning Kakamega School who hosts the Nationals will miss the 2023 Nationals.
The Cup Quarters are expected to provide nail-biting moments as four intriguing matches are set to unfold.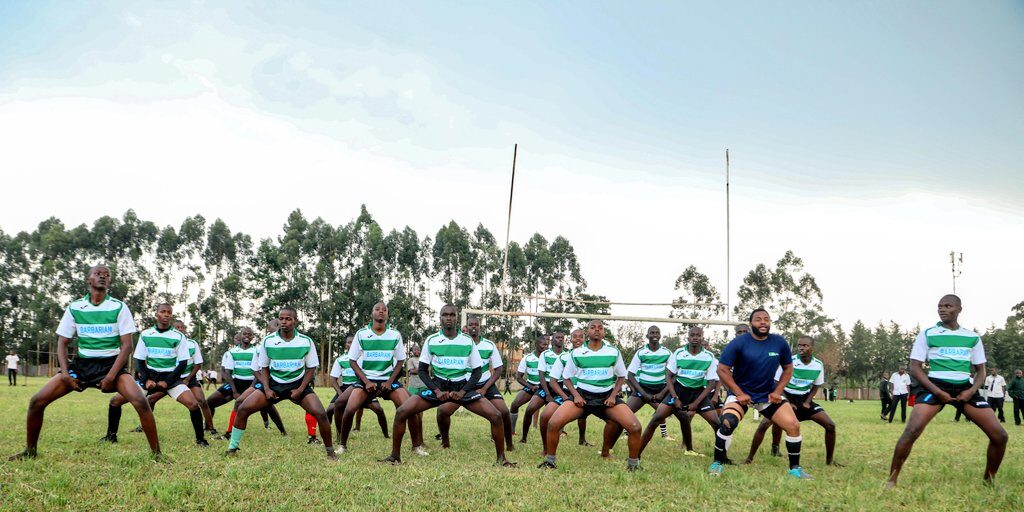 Defending Champions Koyonzo Boys will take on Kolanya Boys, and Kimobo Boys will face Senende Secondary.
Butula Boys are gearing up for a tough match against Bungoma High School, while Vihiga Boys will test their mettle against Mukumu Boys.
Pool results
Notable results of the day include Koyonzo Boys' triumphant victory over Bungoma High School with a score of 21-7 and 50-0 over Ebusiloli.
Nyang'ori High School managed to secure a close win against Ebusiloli Boys, edging them out 14-10. Kolanya Boys and Butula Boys showcased their strength in a thrilling 19-19 draw, leaving the audience in awe.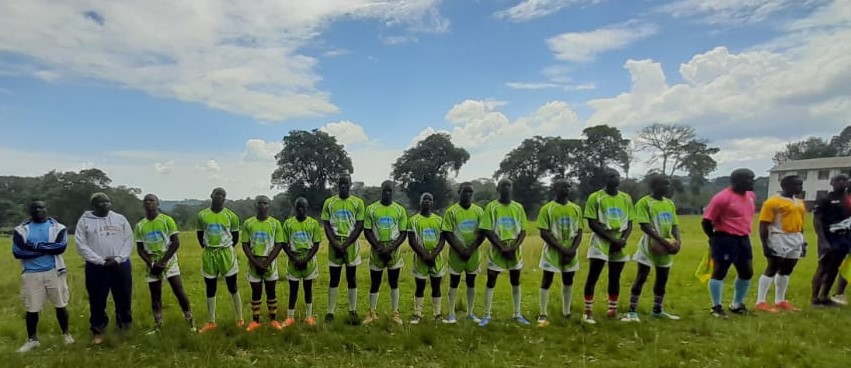 St. Peter's Mumias dominated Nambale Boys with an impressive 24-0 triumph, while Vihiga Boys showcased their skill with a convincing 25-7 victory against Senende Secondary.
Mukumu Boys demonstrated their prowess by defeating Kimobo Boys 17-7, and Kibabii High School showcased their capabilities with a 26-12 victory against Mundika Secondary.
Western Region Rugby 7s
Main Quarters Fixtures
Koyonzo vs Kolanya
Kimobo vs Senende
Butula vs Bungoma
Vihiga vs Mukumu Boys
Bowl quarters
Nyang'ori Vs FSK
Kibabii Vs Nambale
Kakamega Vs Ebusiloli
St peters vs Mundika
Western Region Results
Koyonzo 21-07 Bungoma
Nyang'ori 14-10 Ebusiloli
Kolanya 19-19 FSK
Kak 12-12 Butula
St peters 24-00 Nambale
Vihiga 25-7 Senende
Mukumu 07-17 Kimobo
Kibabii 26-12 Mundika
Koyonzo 50-0 Ebusiloli
Nyang'ori 0831 Bungoma
Kolanya 19-19 Butula
Kakamega 10-05 FSK
St peters 10-12 Senende
Vihiga 22-00 Nambale
Mukumu 33-0 Mundika
Kibabii 12-12 Kimobo
Koyonzo 33-00 Nyang'ori
Bungoma 47-7 Ebusiloli
Kolanya 22-21 Kakamega
FSK 0-24 Butula
St peters 10-19 Vihiga
Nambale 0-12 Senende
Mukumu 31-7 Kibabii
Kimobo 41-7 Mundika