In a challenging encounter, Kenya U20 rugby team endured a tough second half, ultimately losing 48-18 to Spain in the World Rugby U20 Trophy match played on Saturday at Nyayo Stadium.
The loss marked Kenya's second consecutive defeat, following their 34-25 loss to Samoa in the previous match. On the other hand, Spain secured back-to-back wins, showcasing their strength in the competition.
Kenya U20 start off
Known as "Chipu," the Kenyan team displayed promising performances in the opening minutes, quickly taking the lead. George Otieno dived over for a try following a well-executed maul from an off-line out. Faran Juma added the extra points, giving Kenya a 7-0 advantage.
However, Spain's brilliant displays and skillful plays gradually turned the tide. In the 20th minute, Gabriel Rocaries scored Spain's first try, successfully converting it to tie the score at 7-7.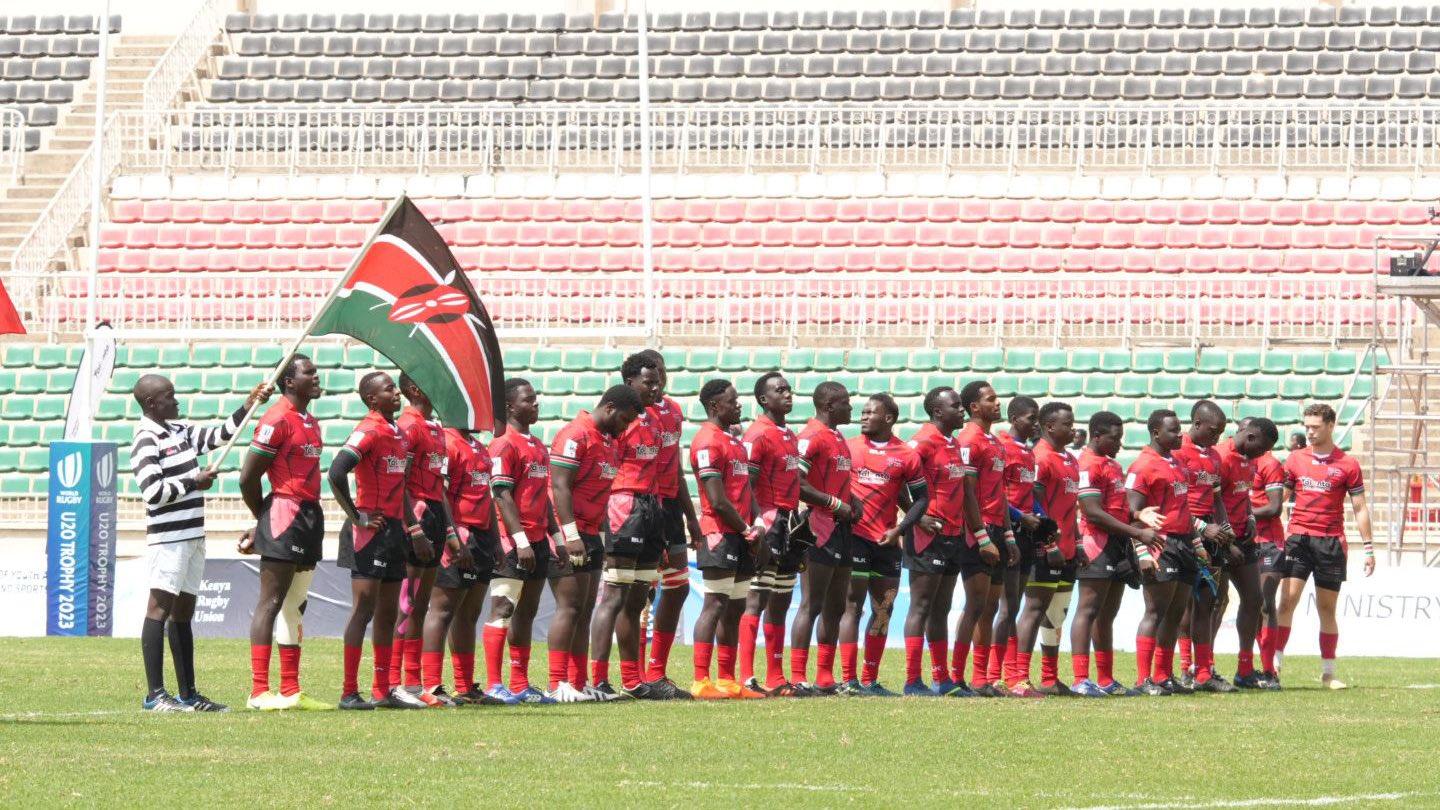 Undeterred, Kenya fought back and reclaimed the lead in the 26th minute when Geylord Ngasi touched down from a ruck. Unfortunately, Juma couldn't convert the try, keeping the gap tight.
Spain quickly responded with a try by Beau Finnian Peart in the 30th minute, leveling the score again at 12-12. Three minutes later, Diego Gonzalez landed the third try for Spain, which Peart successfully converted.
As the first half drew to a close, Juma narrowed the gap for Kenya with a well-taken penalty kick, and the teams headed to the break with a narrow two-point difference.
The second half proved to be a challenging period for Kenya, as Spain dominated the field. Alvaro Albo scored a try for Spain, and shortly after, Kenya lost one of its players to injury.
Eloy De La Pisa secured another try for Spain, followed by Rocaries returning to the scoresheet with a try from a short ball, converted again by Peart to widen the gap further.
Juma provided a glimmer of hope for Kenya with a successful long-range penalty kick, pushing their score to 18 points. However, a charged-down kick minutes later led to Spain scoring, reaching a total of 43 points.
Spain's relentless efforts led to another try from a maul, but the conversion attempt bounced off the posts, concluding the match with a final score of 48-18 in favor of Spain.