Rift Valley Lakers are the winners of the Inaugural Futures Cup after a 10-5 victory over Uganda's Kampala Giants in a final played on Sunday at St Christopher International School.
The first half was scoreless and all the points in the match were scored in the final half after the teams had halftime talks.
Futures Cup final half
Michael Okidia's Lakers grabbed 10 points in the half while the Ugandan youngster managed one unconverted try.
Western Hurricanes led by Edwin Achayo and Max Adaka finished third following a 12-3 win over Nairobi Lighting coached by Mike Wanjala Walyaula.
Western Wanderers coached by Libondo Shimenga finished fifth with 19-5 over Nairobi Bulldozers.
Rift Valley Lakers romped into the final after edging Western Hurricanes 10-7 in the semi-final.
The other semi-final saw Kampala register a dominant performance against Nairobi Lighting picking a 27-0 win to reach the final.
Futures Cup Quarters
In the quarterfinal pairings, the Nairobi Bulldozers clashed with the Kampala Giants, with the latter emerging victorious with a score of 17-10.
Nairobi Lighting had a nail-biting encounter against Central Avalanche, narrowly edging out their opponents with a 6-5 win.
In another closely contested match, Rift Valley Lakers secured a 14-13 victory against Coastal Tsunami. The Western Hurricanes triumphed over the Western Wanderers in an 18-17 thriller.
Futures Cup
Final
Kampala Giants 10-5 Rift Valley Lakers
Third-place
Nairobi Lighting 3-12 Western Hurricanes
Fifth place playoffs
Nairobi Bulldozers 5-19 Western Wanderers
Semi-final pairings
Kampala 27-0 Nairobi Lighting
Rift Valley Lakers 10-7 Western Hurricanes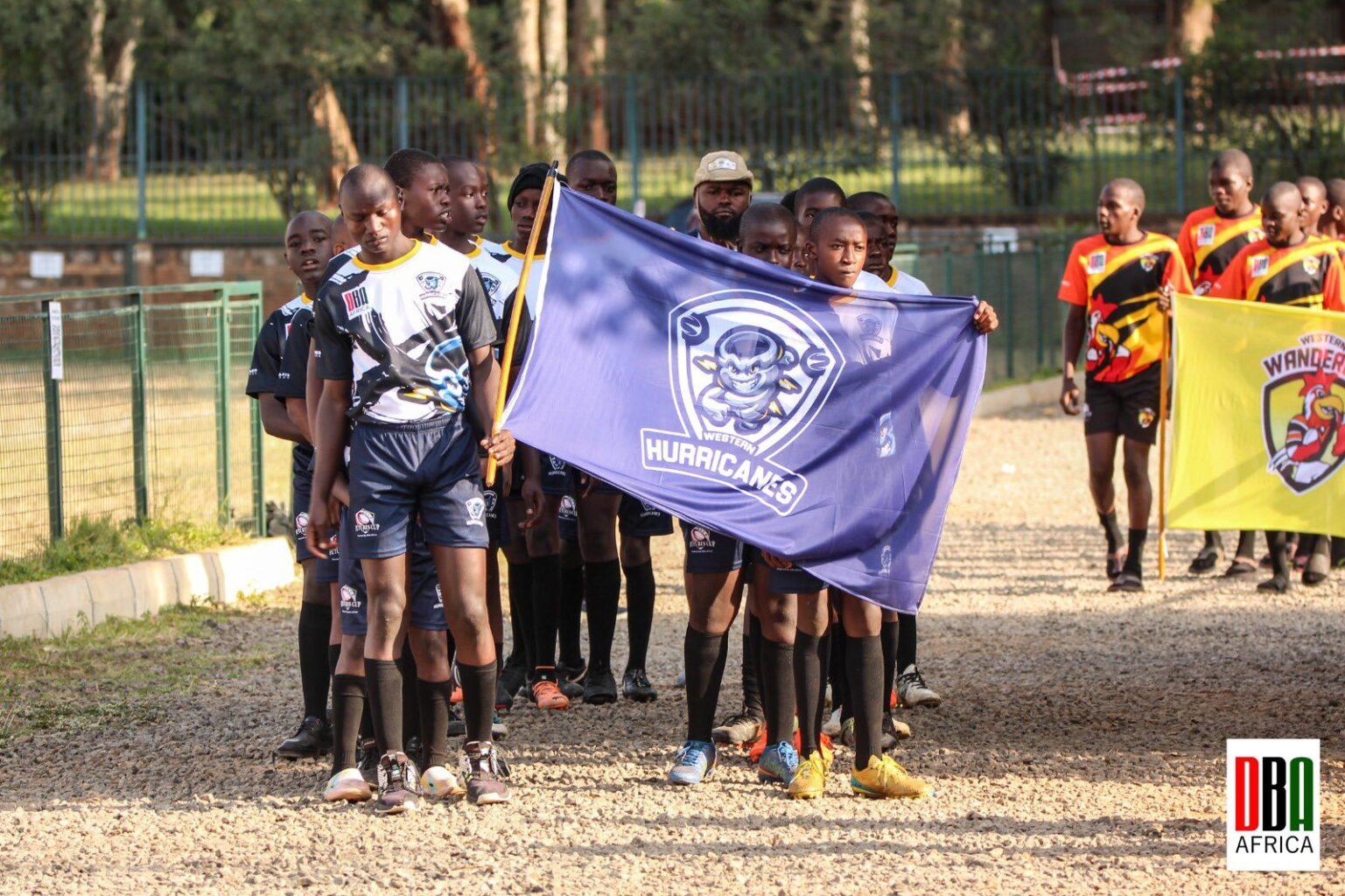 Playoffs semis
Nairobi Bulldozers vs Central Avalanche
Coastal Tsunami vs Western Wanderers
Quarterfinal Pairing results
Nairobi Bulldozers 10-17 Kampala Giants
Nairobi Lighting 6-5 Central Avalanche
Rift Valley Lakes 14-13 Coastal Tsunami
Western Hurricanes 18-17 Western Wanderers
Pool Results
Rift Valley Lakers 12-7 Nairobi Bulldozers
Nairobi Bulldozers 0-17 Central Avalanche
Rift Valley Lakers 5-0 Western Hurricanes
Western Hurricanes 10-11 Central Avalanche
Nairobi Bulldozees 20-20 Western Hurricanes
Coastal Tsunami 7-31 Kampala Giants
Kampala Giants 22-0 Nairobi Lighting
Coastal Tsunami 7-17 Western Wanderers
Nairobi Lightning 12-10 Coastal Tsunami
Western Wanderers 25-3 Nairobi Lightning
Kampala Giants 3-3 Western Wanderers