The organizers of the Dala 7s tournament are confident that they will deliver an exceptional event during the 2023 edition, scheduled to take place on July 1 and 2 at Jomo Kenyatta Stadium, Mamboleo.
Tournament Director Eric Ondieki expressed his enthusiasm, stating that they are ready to host one of the best events yet.
"The arrangements are ongoing, we are doing the final touches, and we are meeting our potential sponsor today. We hope to have one of the best events," Ondieki told Scrummage Africa.
What fans should expect
Fans can expect an exciting and action-packed tournament both on and off the pitch. With national teams not participating in international events, Ondieki expects teams to field their best players, ensuring fierce competition for the top positions.
"On the pitch, they should expect good action and exciting teams now that Shujaa and Simbas are not in action. We expected the top teams to have their best players available for the circuit. With selection for the National Teams set to be from the circuit, we looking forward to a stiff competition for the positions," he revealed.
In addition to thrilling rugby matches, the after-party promises pure entertainment, featuring performances from DJs such as DJ Dimore and DJ Blend.
"We have lined up a number of DJs and performances for the afterparty," he said.
Prize money details are still being discussed with the main sponsors, and Ondieki confirmed that the finalized amount will be announced by Friday.
Floodlights and all Divisions in one venue?
Regarding the venues, Division One matches will be held at Jomo Kenyatta Stadium, while Division Two matches will take place at Kisumu Polytechnic.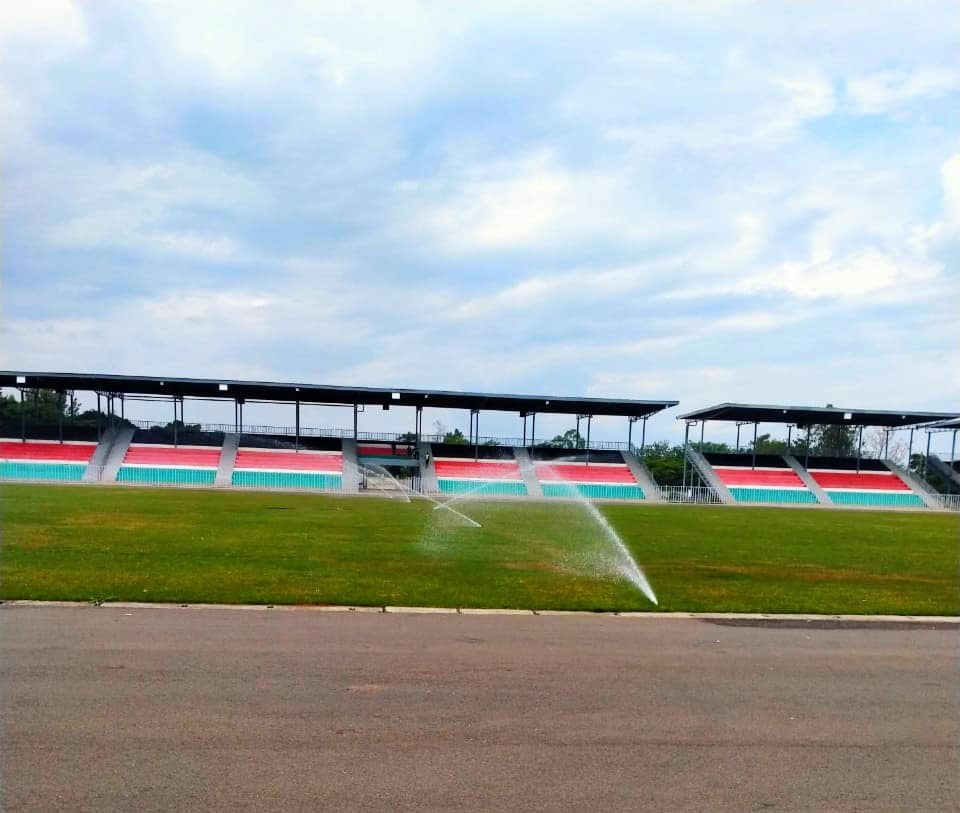 Due to logistical challenges, the initial plan of playing matches under floodlights has been dropped for this year but may be reconsidered for future editions.
"The games will start at 8 AM with Division One matches set for Mamboleo while Division Two has attracted over 40 teams with more requests still coming for the competition set for Kisumu Polytechnic," he stated.
"We had initial plans to have the matches played under floodlights but that was dropped due to logistical issues. We are looking forward to having it under floodlight next year," he added.
Security
Ondieki reassured fans about security arrangements, ensuring a safe and enjoyable experience for everyone.
"In terms of security, we have done well. We have planned ourselves and we assure our fans that they will be able to enjoy themselves over and above," he assured.
He also mentioned that the home team, Kisumu RFC, is well-prepared and aiming for a podium finish.
Additionally, he extended a warm welcome to Mombasa RFC, who will be participating in their first Dala 7s tournament after.
"Having been promoted to Kenya Cup this year after a successful run in Championship, they have been training well. They have had invitational tournaments and they are training well, they have improved and we are looking forward to a podium finish," he said.
"Notably as Kisumu RFC, We wish to welcome Mombasa RFC to Kisumu. This is the first time they making it to Dala 7s. They have been promoted back to Championship and we hope they will give a good account of themselves," he concluded.
Ticketing info
Tickets for the event can be purchased through www.tikohub.co.ke, with regular tickets priced at Sh 500 and VIP tickets at Sh 1000. Follow Kisumu RFC on social media for the latest updates on the tournament.
Since its inception in 2003, the tournament hosted by Kisumu RFC has become a highly anticipated event in the rugby calendar.
Although it faced logistical challenges resulting in breaks between 2006 and 2008, and again from 2020 to 2021 due to the COVID-19 pandemic, the tournament has consistently brought thrilling rugby action to fans.
Over the years, several teams have showcased their prowess on the field, with KCB emerging as the most successful side, clinching four tournament titles.
Mwamba and Homeboyz closely trail with three titles each, while Kenya Harlequin and Nakuru have secured two titles. Impala Saracens, Strathmore Leos, and the now defunct military side Ulinzi have also left their mark, each claiming one tournament victory.
This tournament has not only provided exciting matches but has also played a vital role in promoting rugby in the region. It has become a platform for talented players to showcase their skills and for teams to compete at a high level, fostering growth and development in the sport.