Kisumu RFC head coach Lawi Buyachi has termed the 2023 National Sevens Circuit (NSC) opening leg, Dala 7s as a timely and needed platform, to showcase their quality against top teams, after securing top flight rugby status with their promotion back to Kenya Cup.
The former Nakuru and Kabras backrower who is taking charge of Kisumu in a sevens circuit for the very first time said their preparations into the tournament has been successful and he is looking for a competitive first leg of the sevens season.
"We took a month's break to fully recover from an exhausting Championship season. We had a 12 week pre-season plan that ends this week , working with a selected number of players because of obvious reasons. As for me and the boys we view it as a timely and much needed platform to test our ability and quality with the top teams in the country. It will act both as an exposure to test ourselves with the big boys and a platform for the lads to express themselves and show what they got," he told Scrummage Africa.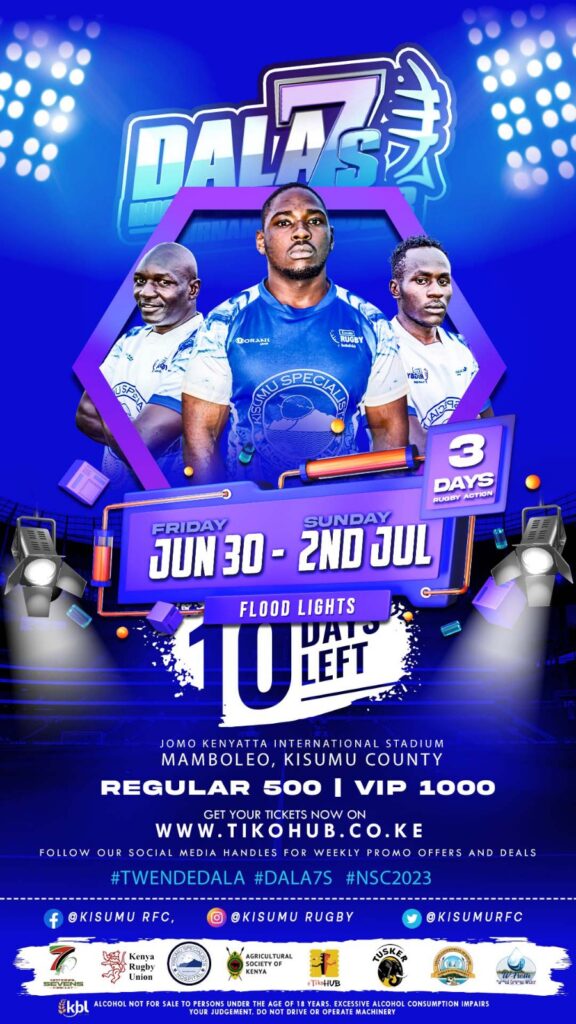 As the host team for the Dala 7s, Buyachi promises a leg "like no other" with the highlight of the tournament being the first circuit to be played under the floodlights.
"I believe the 2023 edition brings out lots of excitement and newer things to the fore ray. The organizing committee is working round the clock to deliver a season opener like no other. All games in one venue under the floodlights, great entertainment in the village, family area and of course the octane rugby from both divisions. We can't wait.
"I think our Main Sponsor Kisumu Specialist has been immense & super supportive & we call on other sponsors/ partners to come on board to make Dala7s 2023 a huge success," he added.
The tournament is scheduled to take place at the Jomo Kenyatta International Stadium, Mamboleo from June 30 to July 2. Tickets can be accessed through www tikohub.co.ke and go for Sh 500 regular and Sh 1000 VIP.