Kenya Cup Champions Kabras RFC have partnered with Kenya Forest Service and Kenya Forestry Research Institute to plant 5050 trees at Kakamega Forest, as part of the government's project of planting five billion trees in the next five years.
Speaking during a tree planting exercise to celebrate the International Day of Forests on Tuesday, Kabras head coach Carlos Katywa said the day marked a special occasion for Kabras who call their home ground "The Forest", and went ahead to thank their sponsor West Kenya Sugar Company for facilitating such a day.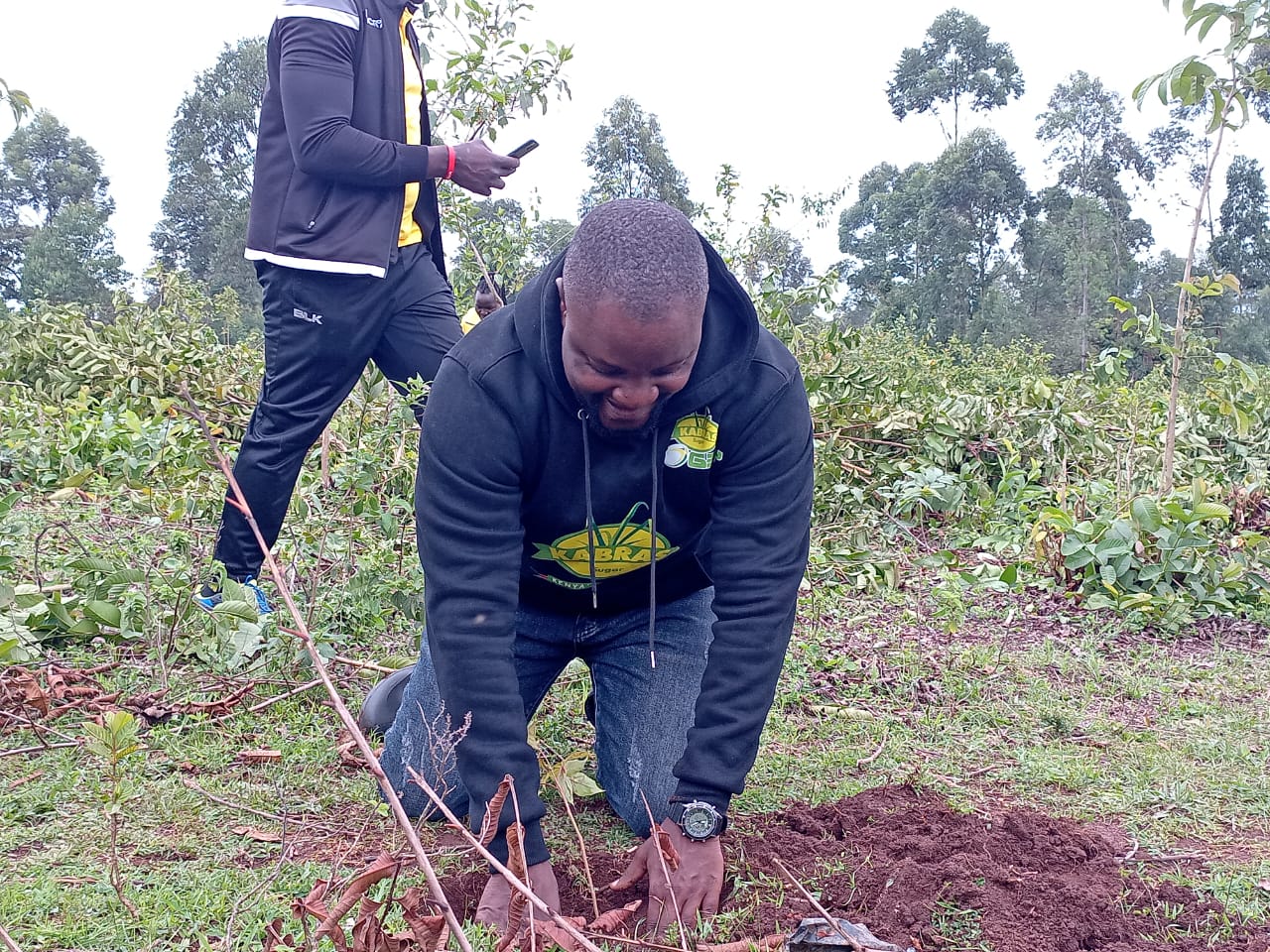 "We are very happy to be part of this project. For us mainly it was all about learning. Out of the field today, we have learnt a lot about how to curb forest fragmentation, types of indigenous trees and the importance of trees. I would like to express my gratitude for this opportunity and the forest managers who have been helping us for over a decade," he said.
"Our sponsors have shown support towards the environment. This is such an important day because we can always look back and say we were part and parcel of fighting the global crisis that we are having and maturing our eco-system. I call on other clubs to come out and plant a tree," he added.
The figure 5050, according to assistant and development coach Edwin Achayo, was a long-term goal set by the club, that stated for every point scored or conceded during their 2023 Kenya Cup Winning run, they will plant 10 trees. On their road to Kenya Cup glory, Kabras scored 428 points and conceded 77 points, a total of 505 points.
Achayo who doubles up as the head of development in the team said the tree planting exercise has been one of Kabras' obligations since its founding over a decade ago, and that not only has the club fulfilled the obligations, but also educate the community on the importance of the forest.
"As a team, we are very grateful as a team for this opportunity to be part ad parcel of such a program. It's not the first time we are doing this for us it is a continuous program. This is something we started ten years ago because the team has been part of this forest for over a decade now, this is where we call home," he said.
Achayo also emphasized that part of his job in developing rugby in the community also involves educating the young boys on such programs, to help the forest departments who neighbour the club, in fighting challenges such as illegal grazing and tree cutting.
"As players, we live amongst these communities. We do talk a lot about these issues and we figure out how best can we come in as a team and as a company to find various ways and solutions so that we can elevate some of the issues such as poverty. Education is the right way of we are going to some of the challenges that the forest is currently facing. We need to educate our communities and children as early as possible on the importance of such a day," he said.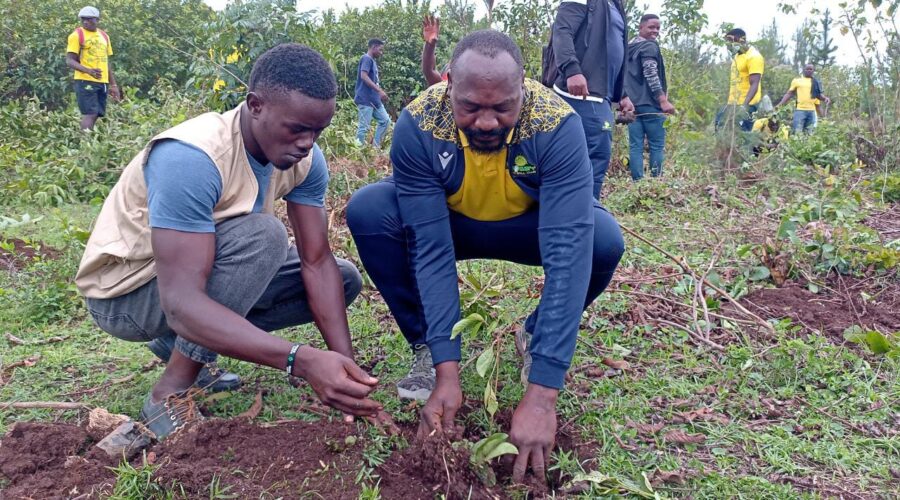 Kabras skipper George Nyambua also lauded the management for organizing the event, saying the occasion is a long-term practice of fortifying their home ground, The Forest
"This project is just a continuation of what we started ten years ago. We call our home "The Forest" and by planting a tree we are not only building our home but also building a better tomorrow," he said.