Masinde Muliro University rugby team has every reason to smile after Vice Chancellor Prof. Solomon Shibairo promised to support them and develop talent.
Prof. Shibairo's commitment to supporting the MMUST rugby team has come as a breath of fresh air for the players who have been struggling to find their footing in recent times.
The MMUST rugby team has been struggling lately, having only won one of their last eight games. However, with the support of the university and the leadership of Prof. Shibairo, the team is optimistic about their future prospects.
"MMUST RFC is a critical component of the university's strategy, and we stand ready to assist them." he said.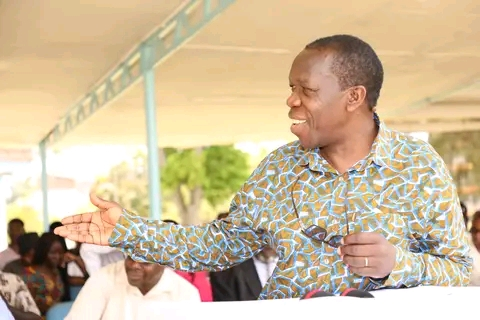 The MMUST Tamasha cultural festival 2023 was an ideal platform for Prof. Shibairo to make his promise to the rugby team as it showcased the university's commitment to promoting sports and cultural activities.
The festival was a resounding success, with thousands of students, staff, and members of the local community in attendance. The event was filled with exciting performances, competitions, and games, and was a true representation of the rich cultural heritage of the MMUST community.
The MMUST rugby team's performance on the pitch will be put to the test on Saturday, February 11th, as they face Nakuru RFC for the Kenya Cup title. The game will take place at the MMUST Grounds, and the players are determined to make the most of this opportunity. With the Vice Chancellor's support, the team is more motivated than ever to perform at their best and and retain their Kenya Cup status,