Last season's finalists Menengai Oilers have launched their new kits for the 2022-23 Kenya Cup season.
The new kit packs the Menengai Cream company theme colours, green and blue, and is manufactured by Australian-based kit manufacturer BLK.
Contrary to the famous green home jersey and blue away jersey, the side will wear blue colours for their home matches and green colours for their away matches.
The home kit's new look sees blue jersey with green sleeves and collar, blues shorts and blue socks, with the Sponsor logo Menengai Cream Bar soap on the front. The away kit sees green jersey with blue collar and sleeves, green shorts and blue socks.
Fans in Nairobi and Nakuru can buy the kit at kshs. 2000
It is confirmed that the new kits will first be displayed at the Driftwood Sevens scheduled for Saturday 18 and Sunday 19.
Oilers currently sit third on the National Sevens Circuit log with 34 points, behind leaders Strathmore University and second-place KCB who are tied on 41 points with Strathmore boasting a superior point difference.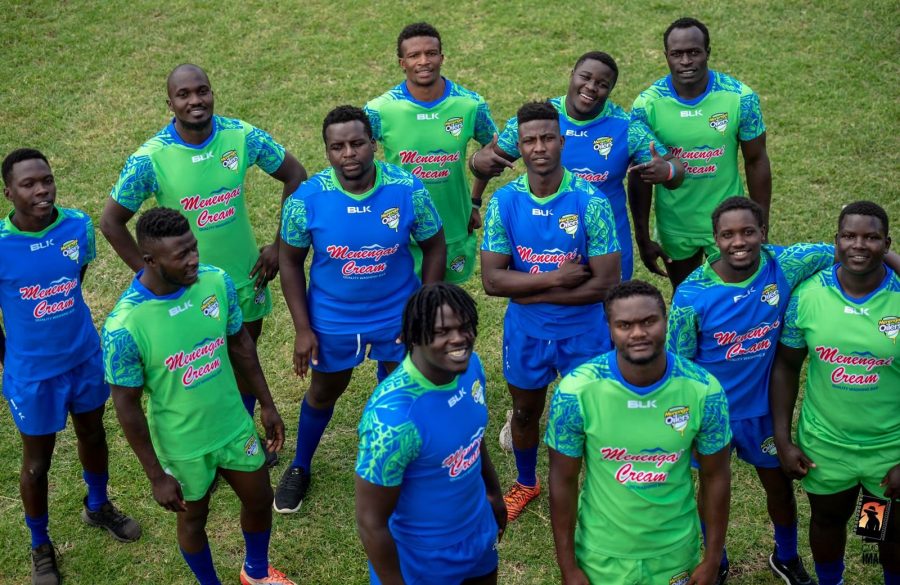 Menegai Oilers kit launch. Photo Courtesy/Cmoncy Images